Photo Credit: Australian Fashion Chamber
An Aussie Takeover: New York's Resort Week 2017 Goes Down Under
In the middle of the 20th century, a British invasion came to American shores by way of the Beatles and the Rolling Stones. In 2017, the fashion world is welcoming a similar invasion with open arms: the Aussies. In recent years, Australian-based designers have taken the industry by storm, introducing fresh designs by brands such as Alice and Olivia, Ellery, Zimmermann and more. The Australian Fashion Chamber brings its talent to American soil this year to participate in New York's Resort week from June 13-16.
Now in it's fifth year, this season will be the first time that the program has occurred in the United States—in years past, the Chamber has only elected to do shows in Paris. The shift has occurred primarily to follow up on the momentum created by Mercedes-Benz Fashion Week Australia, as well as an interest in pursuing more resort-focused fashion brands internationally. To celebrate this paramount event, six ready-to-wear and accessories designers have been invited to show pieces at the Australian Designers Abroad Showroom in SoHo. Get a peek at what these up-and-comers are bringing to the table and the runway: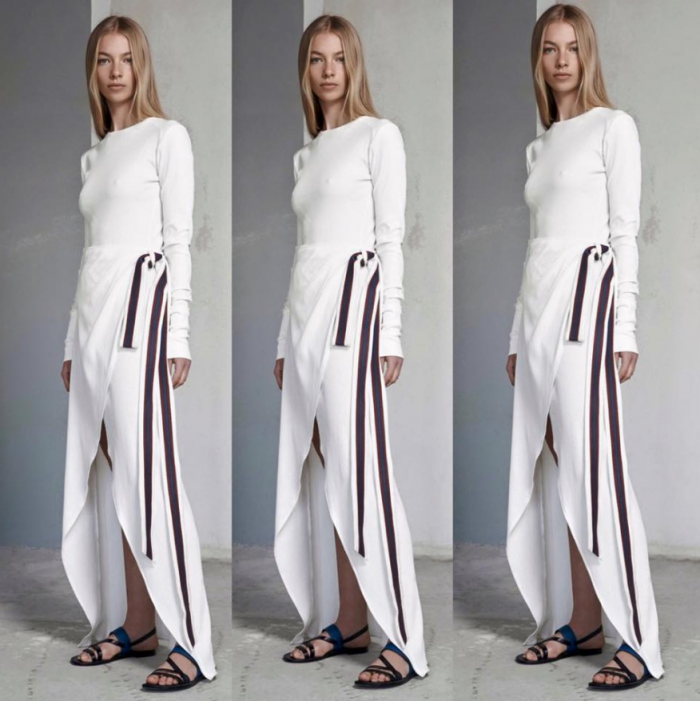 Photo Credit: Albus Lumen
Albus Lumen
Though deceptively similar to a certain Harry Potter character, this brand's name actually means "white light" in Latin. Appropriate, no? Clean lines, elegant silhouttes and minimal color palettes abound, giving each piece in their collections an ethereal feel. "Trendy" definitely isn't a term one would use to describe Albus Lumen. Marina Afonina, the brand's designer, got her start in fashion as a stylist—much of what is seen in the collection echoes her personal style aesthetic. The resort collection was created with a Sicilian vacation in mind, with tailored cotton wrap dresses in colors like terracotta that look ready to be whisked around a tiny, family-run winery in the hills. Details of the resort collection are also paramount; buttons were created to simulate sea shells, and each look is topped off with jewelry designed by Ryan Storer.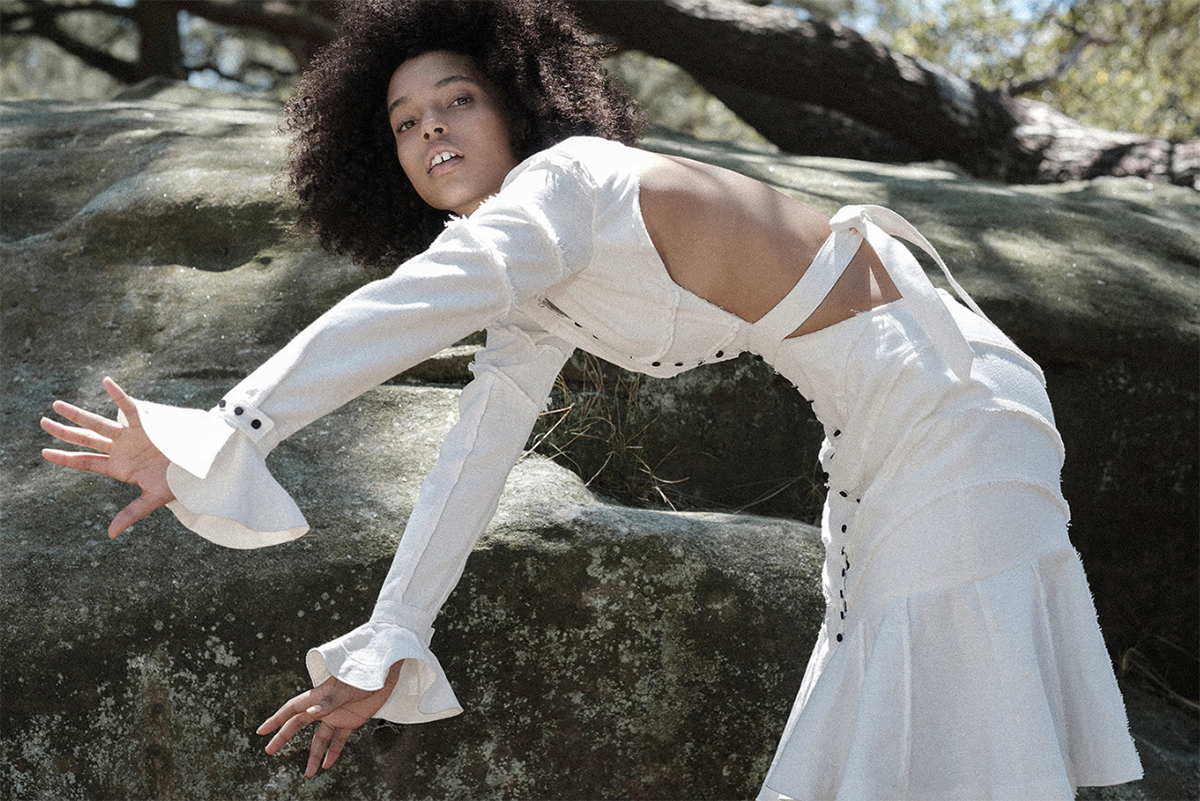 Photo Credit: Aje
Aje
Since 2008, best friends and co-designers Edwina Robinson and Adrian Norris have worked tirelessly on creating what is now cult fashion insider favorite, Aje. Utilizing both masculine and feminine design elements, the team has successfully married the Australian coastal vibe with a sleek, more urban aesthetic. To maintain their devotion to sustainable practices, much of what Aje creates is painted, sewn and embellished by hand. Edwina states that their collection for resort, Awelye intends to, "celebrate indigenous Australian art, working with Pwerle Gallery to use artwork from the archives of prolific artist, Minnie Pwerle. Awelye, the Anmatyerre tribal word for women's ceremonies, explores Pwerle's iconic hand-painting, and transposes selected works into an avant-garde collection of evening-wear and elevated everyday essentials." If you didn't catch their latest collection at Resort Week, you can find many pieces online, or in one of their nine Australian boutiques.
Photo Credit: Sarah & Sebastian
Sarah & Sebastian
Australian fashion appears to be taking the title when it comes to understated cool and minimalist, edgy style. As the only jewelry line invited to present their collection at Resort Week, Sarah & Sebastian are expected to bring their A-game. Each piece is designed and handmade in the Sydney-based company's studio, ensuring that each gold or silver piece is crafted to the highest quality. In addition to being created in Australia, all of the materials used are reclaimed or resourced, which means customers get a modern, guilt-free product. Sarah Gittoes, the brand's creative director (and the "Sarah" half of the eponymous label), says that, "our Tidal collection [for Resort] is inspired by my love of diving; artistically interpreting my personal underwater experiences. I was also influenced by Australian artist Max Miller's method of conceptually documenting found specimens through a range of mediums." All that glitter isn't just for the girls, however. The M Collection created by the duo tailors unisex designs in sterling silver and gold to make sophisticated pieces anyone can feel comfortable wearing.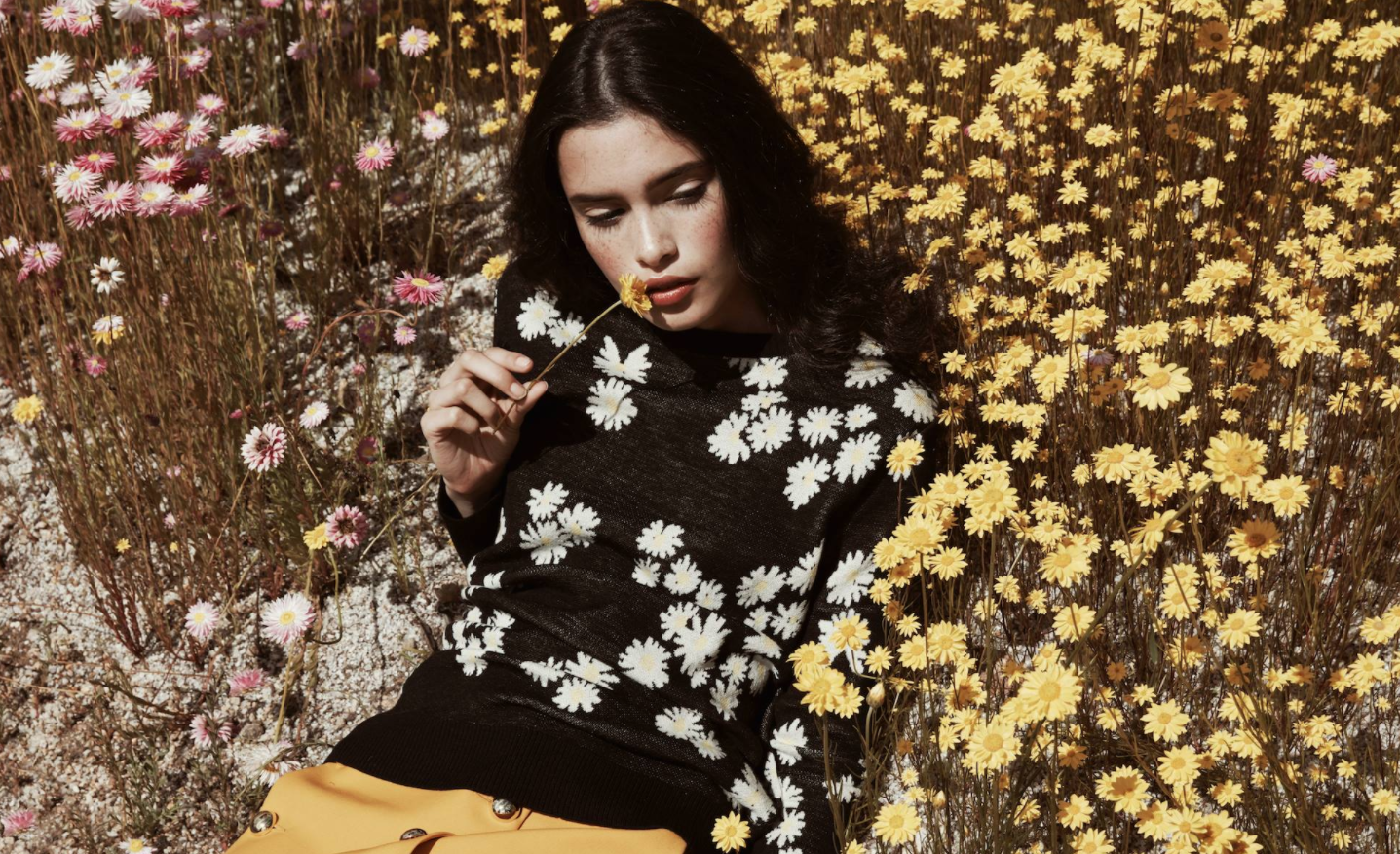 Photo Credit: macgraw
macgraw
They say that two heads are always better than one—sister design duo Tessa and Beth MacGraw are likely to agree. The team launched their eponymous label in 2012 to wide acclaim due to their focus on fabrics and feminine, detailed silhouttes. The brand was met with wide acclaim after their debut at Mercedes-Benz Fashion Week Australia with fans like Lorde, Karlie Kloss, and Coco Rocha copping the luxurious, but still playful, pieces. One of the things macgraw is best known for is its innovation. This year, after work with designers such as Victoria Beckham, the team developed a type of lace made from merino wool. The result was a fabric that had the beauty of lace and the utility of wool, all while still maintaining a polished aesthetic. For Resort, the approach was a little different. "The love letter macgraw girl is a preppy Brit girl...an English rose, youthful and elegant, though not defined by her heritage. There is an irreverence to her, a distinct sense of Australian humor...", says Tessa MacGraw.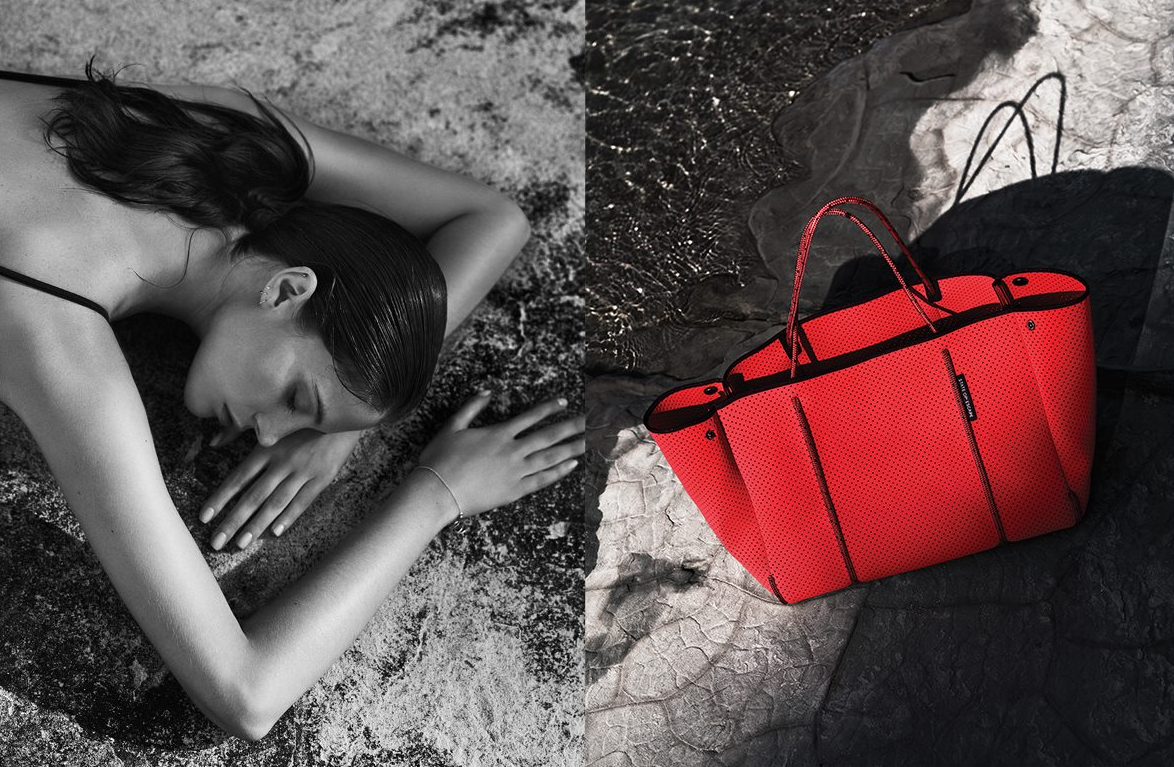 Photo Credit: State of Escape
State of Escape
Sophistication, simplicity and utility are three terms that don't often find themselves together when describing a high-end handbag. State of Escape has managed to change that dialogue. Founders Desley Maidment and Brigitte MacGowan began the brand in 2013 after deciding that they wanted a carryall bag that could be as beautiful as it was unique. Each bag combines the beauty of high-quality neoprene with handles made from the hardiest sailing rope, all of which is both designed and handmade in Australia. According to the designers, their collection for the AFC resort showcase was created about, "finding beauty in simplicity. An enabler to a life well lived, fulfilling the desire in every one of us to escape and explore." They also indicated that these pieces in particular were design focused, taking nearly a year of prototyping to perfect before being released to the market.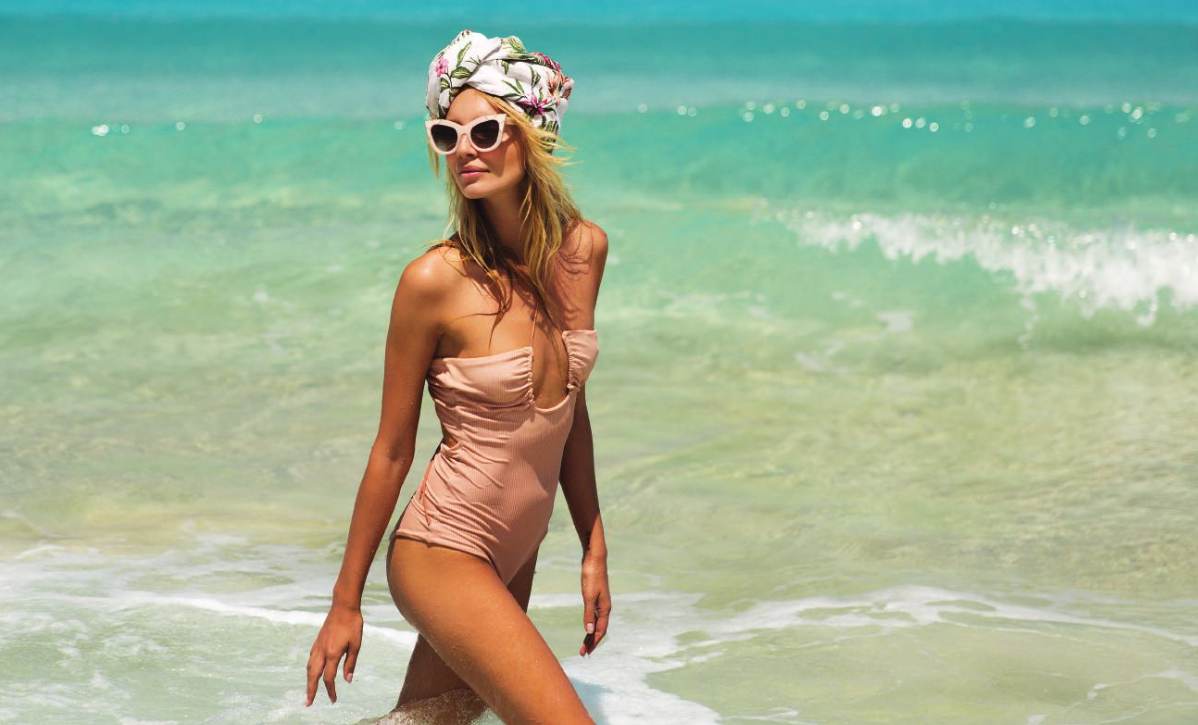 Photo Credit: Pared Eyewear
Pared Eyewear
Already a favorite among American celebrities like Miley Cyrus and Katy Perry, it was natural that Pared would make a splash during New York Resort Week. Since launching in 2012, the brand has collaborated with influencers such as Susie Bubble, Margaret Zhang and Rocky Barnes, much of which has led to a cult following on social media. This season, the frames have been "inspired by nostalgic movies and TV such as Cocktail, The Blue Lagoon and Miami Vice, the [pieces are] playful and bold. The new collection features...a focus on bright colors and tonal colored lenses with a small range of sunglass lanyards and jewelery." This year the brand has also seen expansion in their optical range, creating sophisticated, funky eyeglasses for the most chic fashionistas on the street.