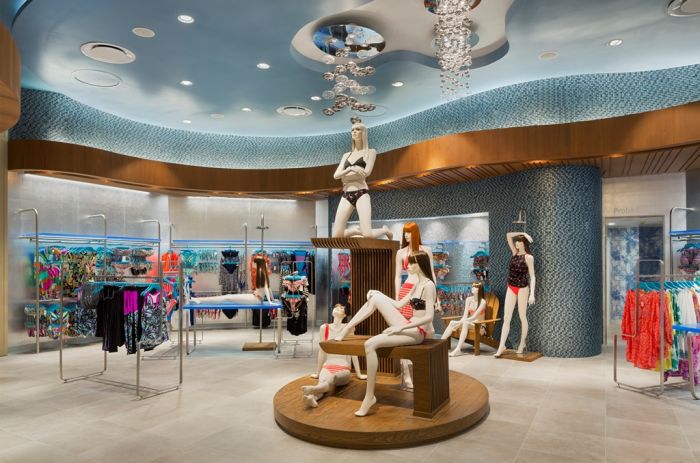 Photo Credit: Palacio de Hierro
If you're looking for a dose of retail therapy, department stores, even in the most simplistic settings, are the ultimate cure-all. But if multiple floors of shoes, clothes and jewelry aren't enough, these stunning department stores around the world are offering prescription-strength luxury that makes your local Neimans look basic. Time to start your shopping bucket list.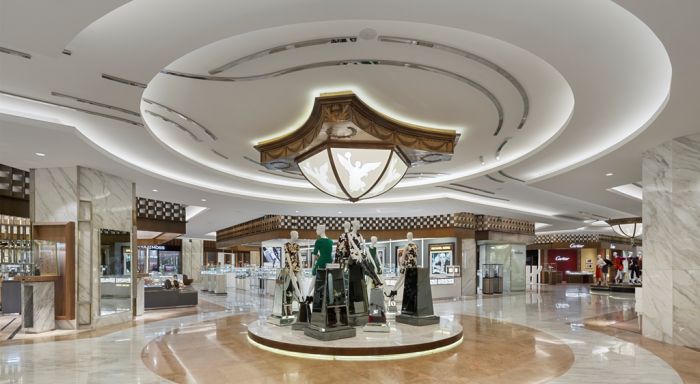 Photo Credit: Palacio de Hierro
Palacio de Hierro - Polanco, Mexico City
This opulent metropolis in Polanco, Mexico City is Latin America's largest luxury department store. With over 640,000 square feet, the Palacio de Hierro features stunning décor and architecture with gold and white trimmings set in white marble. Shop everything from Chanel and Louis Vuitton to Hermès, Mont Blanc and Gucci. While you browse for hours, leave your beau in the cigar lounge. And once your credit card is worn out, take a load off in the VIP relaxation lounge, grab a bite in the gourmet promenade or update your look at the salon.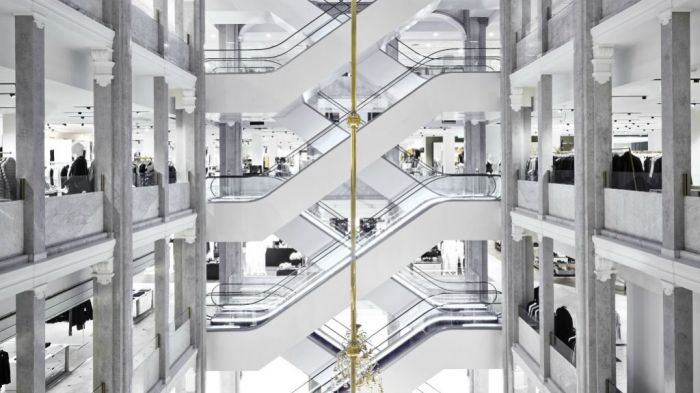 Photo Credit: Visit Copenhagen
Illum - Copenhagen, Denmark
The interior of Illum is dripping in warm wood as a tribute to its Nordic roots. The four floors of retail space totals over 9,000 square feet where you can find grand displays of home décor, cosmetics and more. The restaurant area serves everything from traditional Danish cuisine to sushi, lobster and steaks. And in retail, you can find Acne, Paul Smith, Won Hundred and more.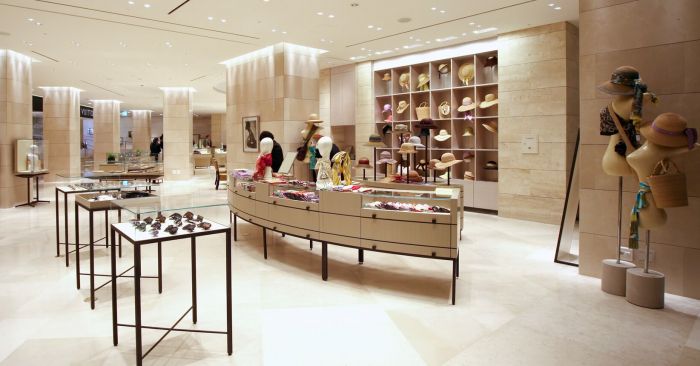 Photo Credit: Callison RTKL
Shinsegae Centum City - Busan, South Korea
Shinsegae literally means "New World" in Korean, and Shinsegae Centum City is the world's largest department store. Yes. The. World's. Largest. This colossus was created with the concept of a "golden sea," and features 60 designer boutiques, 10 restaurants, serving everything from Chinese to Italian food, an ice skating rink, an indoor golf arena, a spa, a multiplex cinema, and a rooftop garden.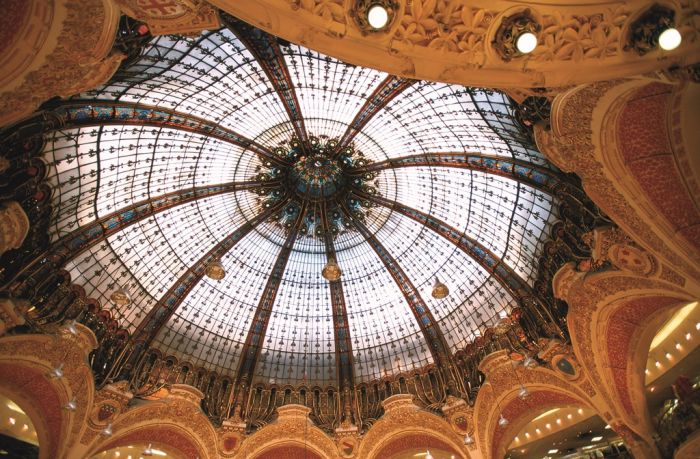 Photo Credit: Paris Convention & Visitor's Bureau
Galeries Lafayette - Paris, France
The Galeries Lafayette is more than just a place to shop; it's an Art Nouveau masterpiece originally established in 1893. All ten floors are dripping in glamour with high-end retail as the centerpiece. When needing a break from fabric-cluttered vision, just look up at the magnificent glass dome ceiling. The stunning building is exquisitely ornate and detailed, and a must-stop for all visiting fashion fanatics. Aside from clothes, shoes and the like, the inner gourmet food hall is a vast collection of epicurean finds, modeled after a buzzing souk marketplace.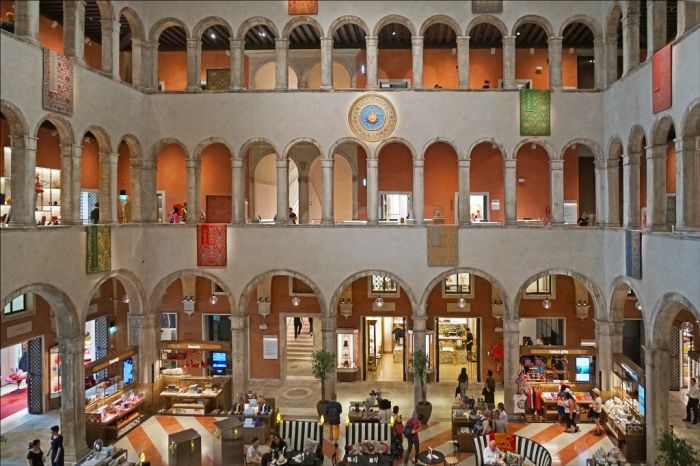 Photo Credit: Jean-Pierre Dalbera
T Fondaco dei Tedeschi - Venice, Italy
The T Fondaco dei Tedeschi is one of Venice's largest and most recognizable buildings, and this year it has been transformed into the city's new shopping hotspot. The 16th century trading hall perched over the Rialto Bridge still holds true to its historic details. Stroll through art exhibits and take in the sweet Italian air on the rooftop terrace. The store has an entrance right on the Grand Canal, so whether arriving by foot or water taxi, you're covered. Stores are splashed across three floors of "galleries" appointed with Renaissance-age details with scarlet and gold finishes.