All Images Courtesy of Tyler Ellis
The Luxury of Purity and Authenticity: The JustLuxe Interview with Tyler Ellis
Tyler Ellis is well-known in multiple luxury circles, as her handbags and clutches are necessities among A-List celebrities – Cate Blanchett, Jennifer Lopez, Rosie Huntington-Whiteley and Kylie Jenner to name a few.

Surprisingly, as successful as she is, she believes that right now, luxury is losing its meaning, as purses and clutches made by machines in the far east, mass-manufactured – have replaced perfected authenticity with cheap artifice.
Her brand, however, sources significant materials, made by artisans, not machines. All of Tyler's designs are created by a father/son team at her factory in Florence, with materials sourced from Hermes Cuirs Precieux- a division of the Hermes fashion house. This aspect of luxury is a natural part of her DNA, as she is the daughter of Perry Ellis, the renowned fashion icon who passed away when Tyler was not yet two. But Mr. Ellis's DNA of knowing and producing luxury was passed to her, as my interview with her definitely shows.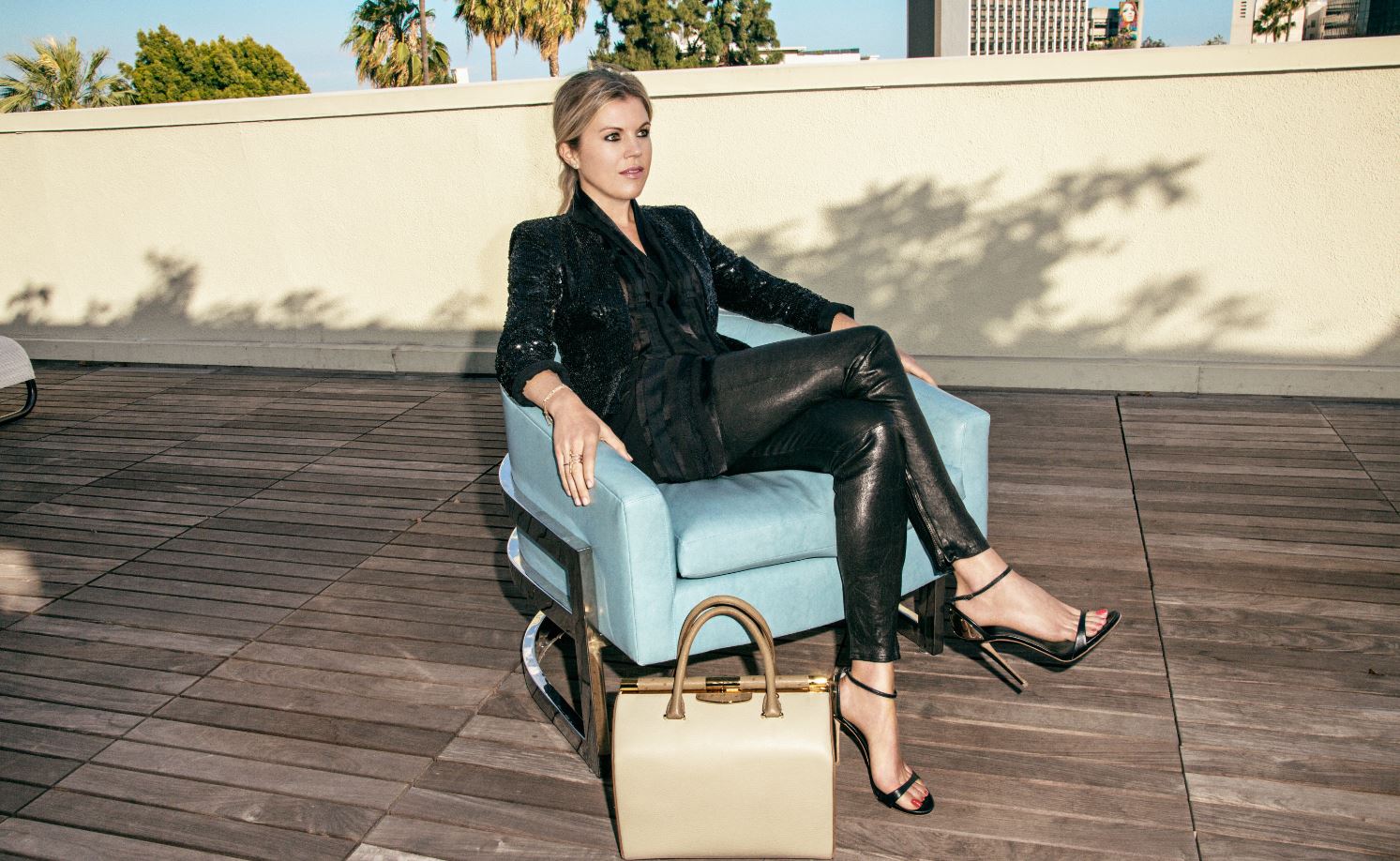 JustLuxe: From the beginning of your career in 2011, the concept and undercurrents of luxury have evolved substantially. It used to mean acquiring the showiest, the most expensive, the most consumptive. Now, according to the most substantive research, it involves three things: craftsmanship, scarcity, and worth. How would you define your product line in terms of these three attributes? Worth is, arguably, the most nuanced and most important.
Tyler: I'm afraid luxury is losing its meaning. Today, mainstream, mass-produced and inexpensive brands use the term 'luxury' as a marketing tool to promote their machine-made, average quality products. I view luxury items as extremely rare, timeless, perfectly crafted designs, a concept I strive to bring back to life.
My designs are handcrafted at a multi-generationally owned factory in Le Seici, Italy. The intricate production process takes between two and three days to construct each handcrafted piece depending upon design details and the materials used.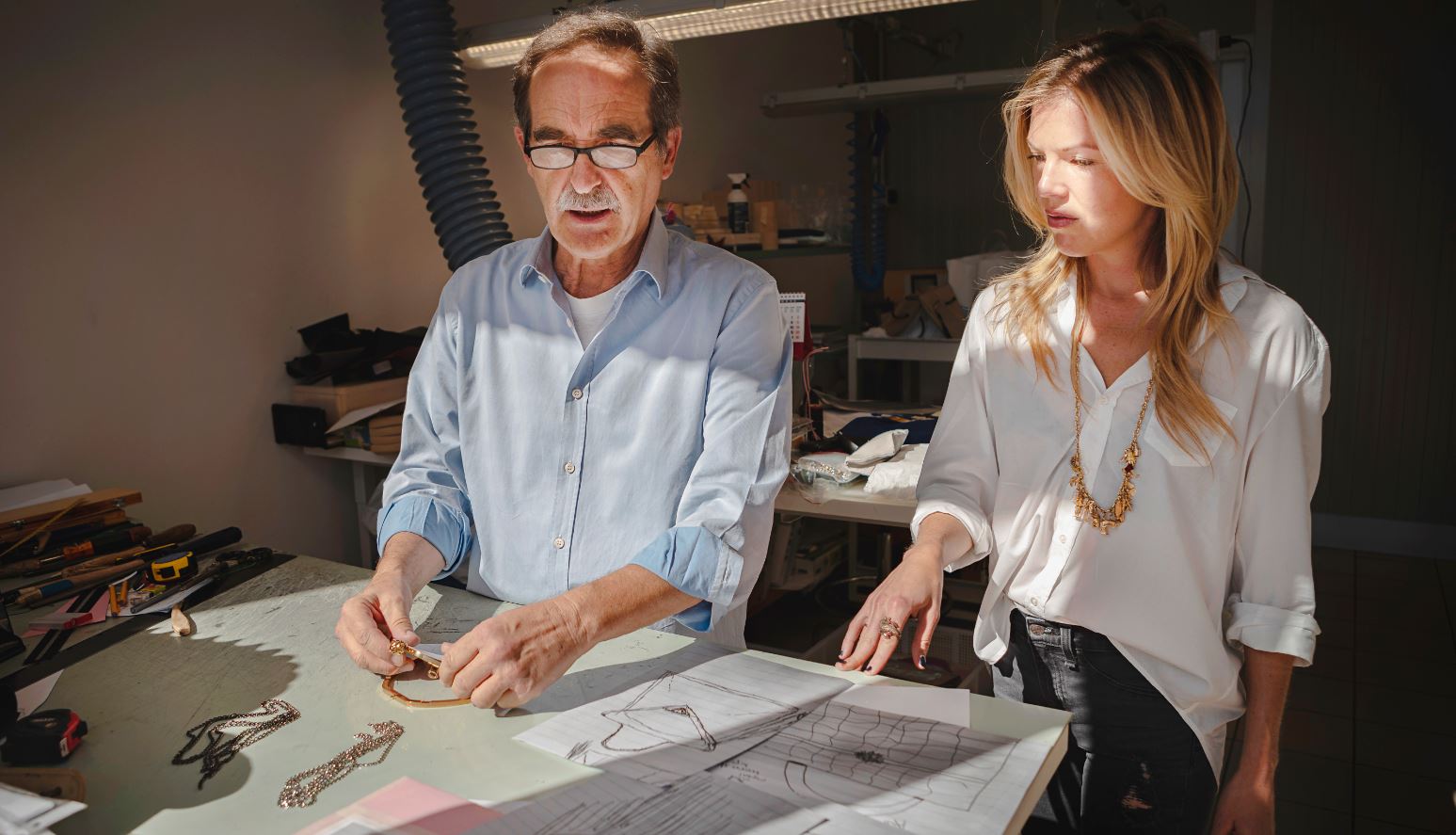 Satins and crushed velvets are manually backed to provide extra stability, leathers and skins are cut by hand to ensure ultimate precision and Swarovski crystals are heat-stamped on to obtain maximum durability. From the beautifully hand-stitched accents to the meticulously hand-painted edges to the striking hardware customized for each design, the highly trained indigenous artisans utilize their honed skills to bring my visions to life.
A product's worth is defined by the level of craftsmanship, visual appeal and the quality of materials used. In order to obtain ultimate worth, a product must achieve levels of excellence in each of these pillars.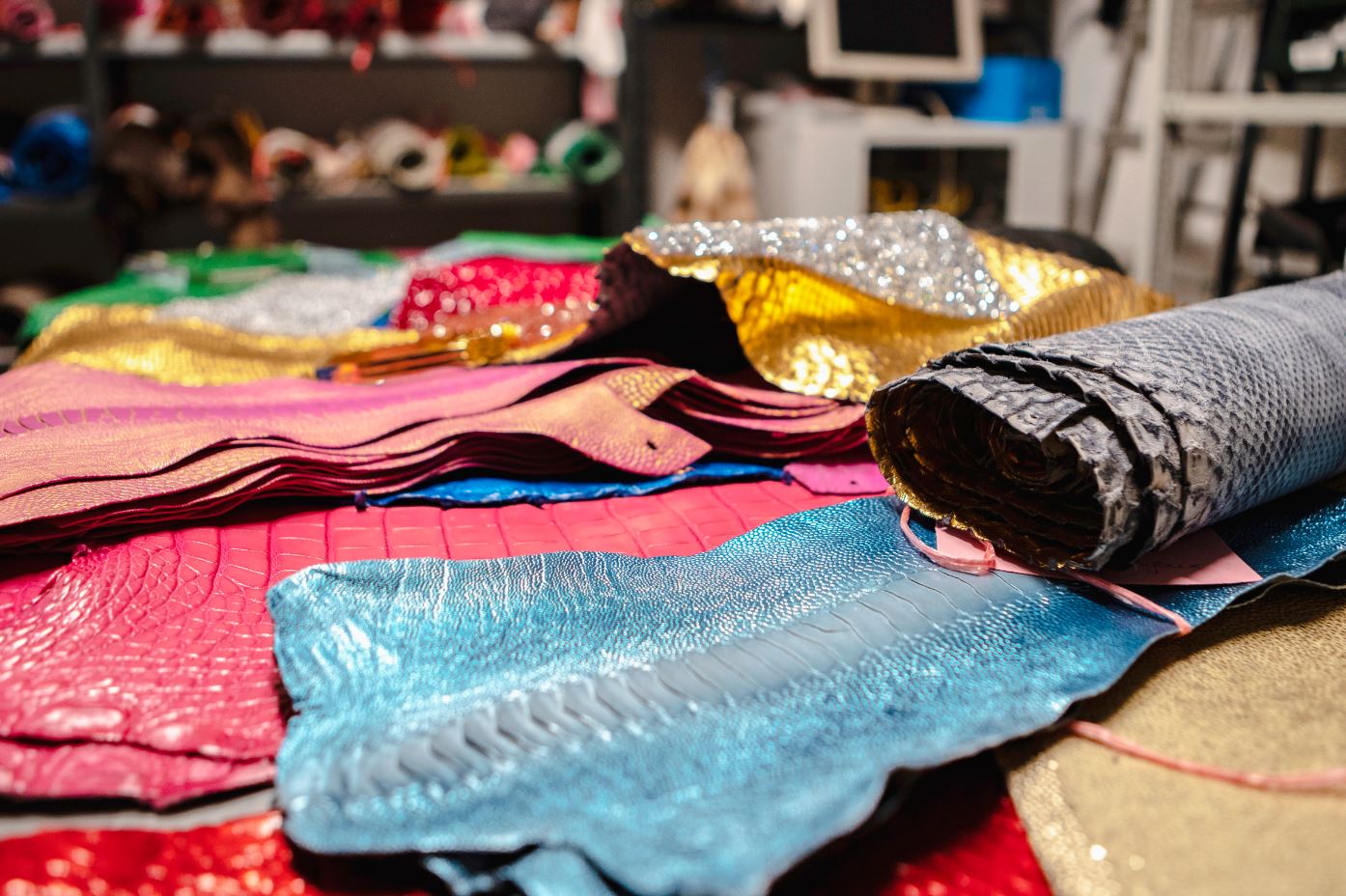 JustLuxe: How do you think Coronavirus has affected the concept of luxury, both short and long term?
Tyler: In pre-COVID-19 times, the fashion world was moving at a million miles a minute. High-street brands were pumping out multiple collections a year and people were consuming at an unprecedented rate. COVID-19 has given the world a very much needed moment for pause. Instead of constant stimulus everywhere, quarantine and isolation have brought a new perspective for the discerning buyer. This contraction in the fashion business has allowed buyers to evaluate their options and in turn the appreciation of high quality, luxury producers has risen as well.
JustLuxe: Who were your fashion mentors, and how did they influence your product creation?
Tyler: I don't have a specific mentor, but rather two brands that inspire me and have powerfully influenced the direction of my brand.
First, I've always been attracted to Coco Chanel's timeless design aesthetic. Her iconic quilted pattern and leather-lined chains are recognizable to almost every woman or man alive, decades after her passing. She understood luxury -- that it is not a trend, but rather a lifestyle, one that lives on forever, as she does.
On the business side, Hermes takes top bill. Known for the finest leathers and top craftsmanship that, until recently, was entirely family-owned, and has elevated the brand to the epitome of luxury. They are not a flashy company, yet rather understated with a bit of deserved arrogance. They have worked over the years to maintain this status by not compromising on core principles and have a true understanding of how to control the luxury market. Limiting the supply of the enormous demand for their iconic Birkin and Kelly bags has made these the most coveted handbags in the world. People will wait for years and pay through the roof to own one.
Both Chanel and Hermes play a large role in the ethos behind my company. Luxury brands do not pop up overnight. They stay focused, and create timeless defining details, using only top craftsmanship and the best materials possible, while always maintaining brand integrity as they continue to strive for perfection.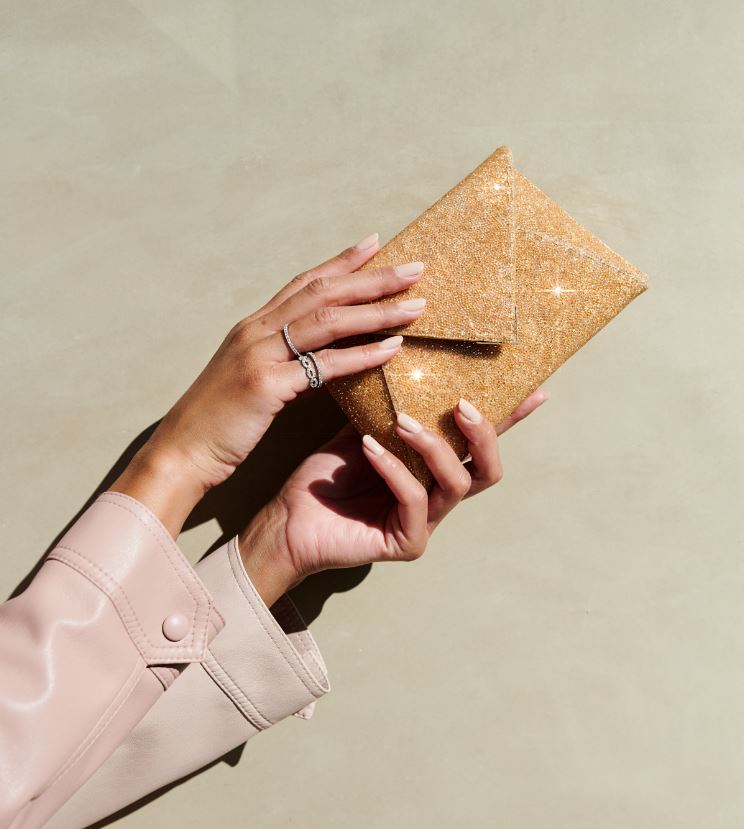 JustLuxe: It seems to me that a handbag or clutch is a very intimate, pure, and often mysterious object – that accents fashion or in some cases detracts from it. It also and often carries very important information inside. What made you choose handbags and clutches as your premiere product? At this particular time, is there one handbag that, right now, you cannot live without? Is there one you are most proud of?
Tyler: I've always been an accessories girl, and when traveling I began noticing women all over the world carrying the same few top logo driven labels, which inspired me to create an understated line of luxury accessories with the unique charm of a boutique brand. You will not find my Tyler Ellis logo on the exteriors of any of my designs because I believe the craftsmanship, fascinating silhouettes and impeccable materials speak for themselves. My collections are named not chronologically, but rather after meaningful destinations -- I design pieces that are meant to remain relevant for generations to come.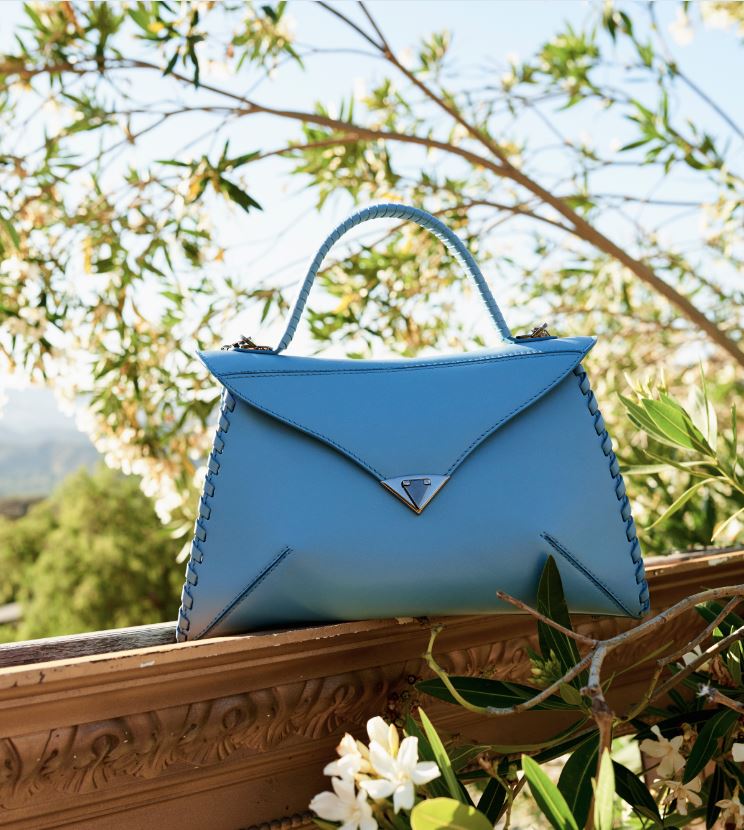 The LJ Handbag is one of my favorites. It was one of my original styles and I have worked on subtle tweaks to perfect it. From the wing-tipped edges that allow a glimpse of my electric Thayer Blue interior, to the intricate whipstitch detailing to the leather-wrapped top handle and shoulder accent to the customized Spear-lock Closure and Pinecone Feet, the LJ represents the epitome of 'Handmade in Italy'.
I also love my signature Lee Pouchet, which is one of the most carried clutches on Hollywood's red carpets. What I appreciate most about this silhouette is its remarkable ability to transition from day to night. Wear it cross body with jeans and a tee-shirt or pair it with a cocktail dress for a night on the town. It holds all the essentials, and it has a hidden back pocket – it's great for valet tickets or receipts.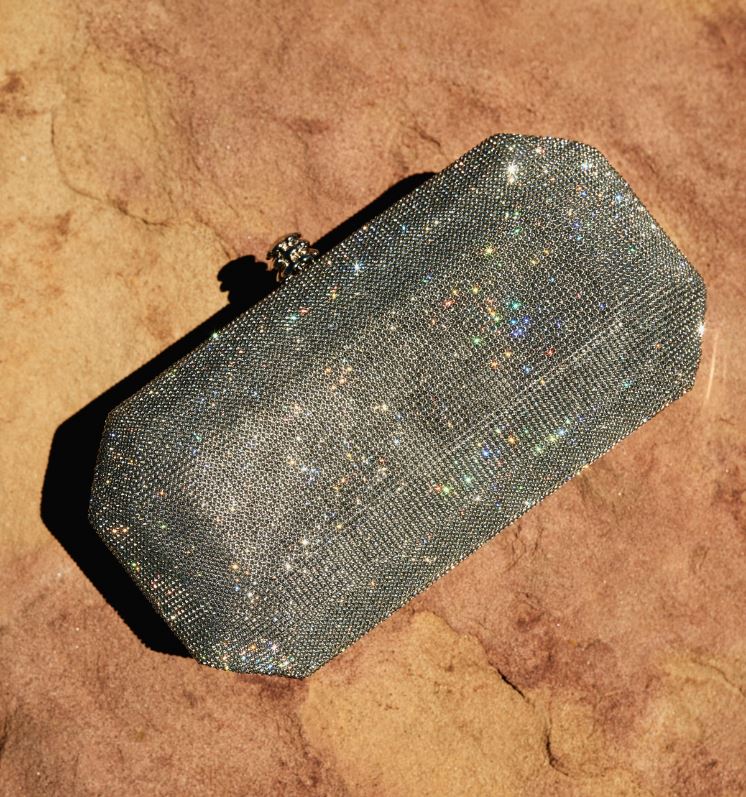 JustLuxe: You lost your father, Perry Ellis, when you were under two years old. However, his influence, and probably his sense of color and design, must live on in you. Have you felt at times, his essence is nearby? If so, how?
Tyler: I have no actual memories of my father, but I have been lucky enough to hear personal stories from my mom, his peers and colleagues. He was a very private man, with a wicked sense of humor. He designed clothing that not only made women look beautiful, but also feel relaxed and comfortable-- a principle that has become part of my own brand's DNA.
My Tyler Ellis logo is in my father's penmanship, taken from an envelope he addressed to me on my first birthday, which is profoundly special to me. He is a part of everything I create. I like to think my father is always with me, guiding me from above, excited and proud that another Ellis legacy has begun.
JustLuxe: Not a question -- a comment – I covered the AMEX Luxury Summits when they were still extant – one of the interviews I wrote about was the Departures editor interviewing Robert Chavez, then the US President of Hermes. He asked Mr. Chavez why it took so long to acquire a Birkin bag. Mr. Chavez said, "Well, it takes a long time to find the perfect skin." Somehow, I think this quest must also relate to the Tyler Ellis collection.
Tyler: I agree. Luxury items require time and perfection. I personally inspect every bag shipped from my factory in Italy and if I see the tiniest imperfection, the bag is sent back and re-made. On the rare occasion this does happen, I incur the extra shipping costs, which can add up, but in the elite world of luxury, reputation is all you have.
It took me over three years to find my factory, which was the beginning of a unique partnership founded upon principles of genuine respect for each other and the thoughtful work that goes into designing and producing each handbag.

'Quality' has always been of the utmost importance in our partnership and that does not solely refer to craftsmanship. Choosing the right materials can make or break an otherwise beautifully designed, perfectly crafted handbag.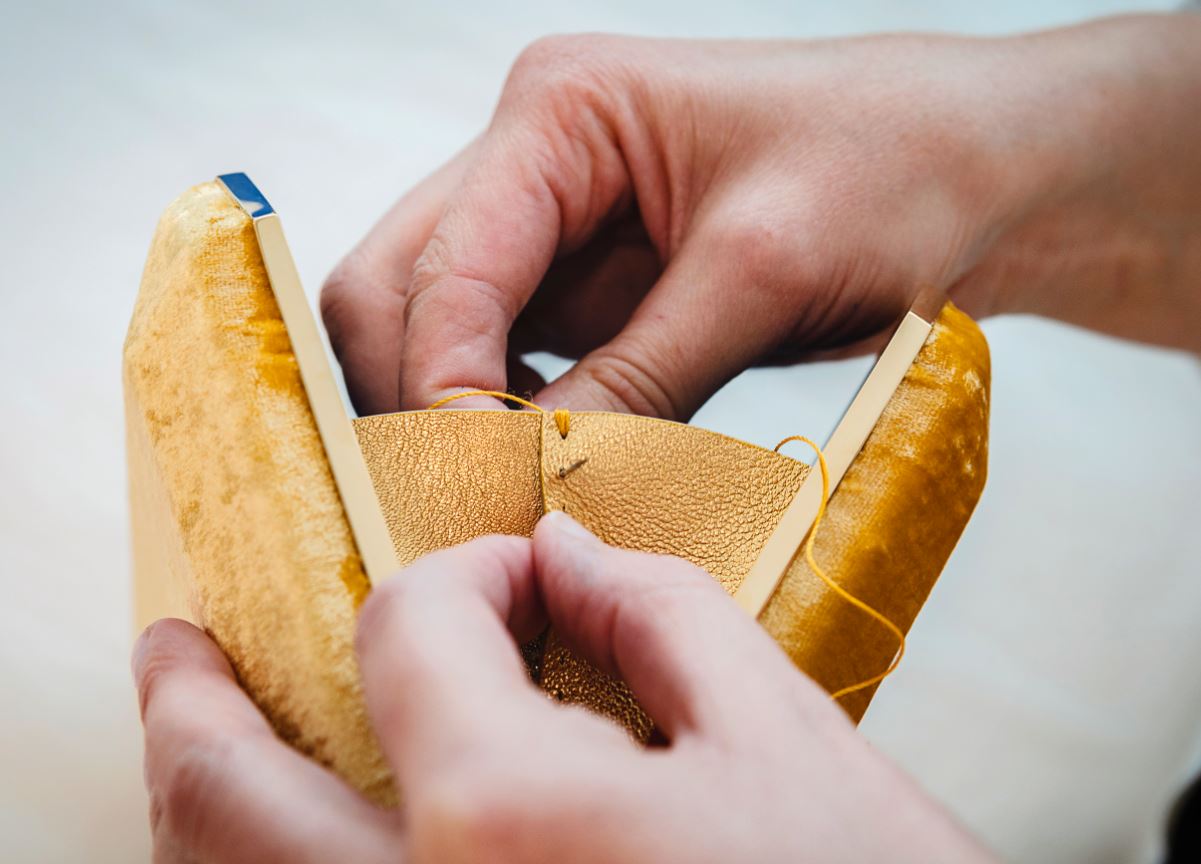 Twice a year I visit Lineapelle, the premiere leather fair outside Milan, where thousands of tanneries showcase their new collections. I work with only a handful of the top tanneries who have been producing for generations.

Many self-proclaimed 'luxury' brands try to (and some do) get away with sourcing average materials because the typical consumer, through no fault of his/her own, has not been properly educated. Take caiman vs. alligator, many claim the two are the same, yet caiman is the D level cousin of the alligator. Once you touch an alligator handbag's supple, soft, agile skin and compare it to its cousin's tough, rigid texture, you will understand why alligator is priced the way it is. The quest for perfect skins requires time and knowledge. In the best of all worlds, both interconnect so we may create something that combines the sensuous and the practical – a true luxury product.