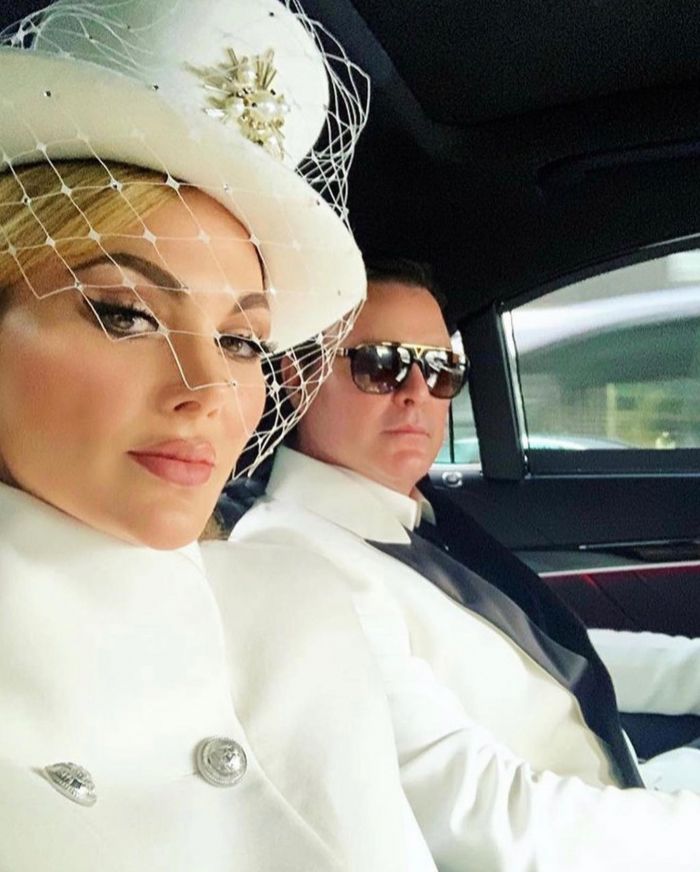 All Images Credit Victoria Grant
Fashion's shaken free of a fifty-year slump. Hats are hotter (and haut-er) now than ever before, and the art of millinery has finally reared its well-dressed head. While Princess Diana is often credited with the hat's resurgence in popularity, appreciation must go to the British milliners who are, to this day, keeping the trade alive and ceaselessly inventive. An icon among these artisans is "Mad Hatter" Victoria Grant, who sat with JustLuxe to discuss her work.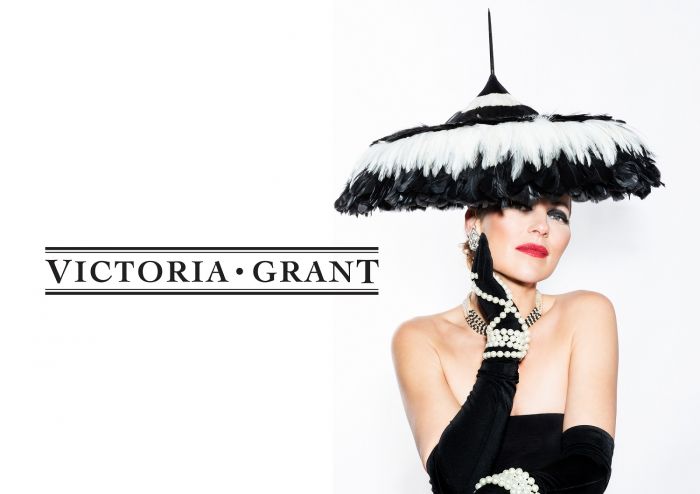 Established in 2011, Victoria Grant is a British milliner who conjures wickedly theatrical hats as if from thin air — all she needs is the right occasion. She describes them, playfully, as "almost one-offs", as some of her pieces can be found sitting pretty in Harrods, but each one is still made-to-order. Even if you deigned to pick a piece from her catalogue (instead of booking a bespoke consultation with the Mad Hatter herself), it would still be made from vintage materials on-hand at the time. Handcrafted and hand-dyed, this ensures not only an ethical and sustainable accessory, but one that is completely unique.
WHO IS VICTORIA GRANT?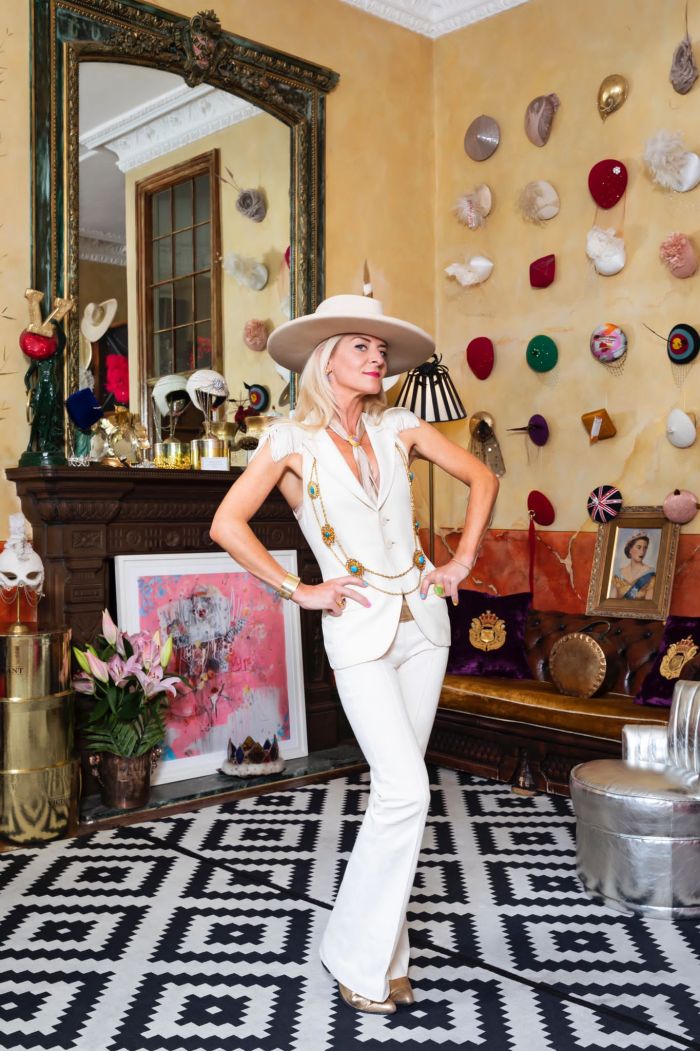 Credit_Anthony Lycett Photography
Victoria Grant's story begins with her father, a member of the Honourable Artillery Company and a Pikeman with the Pikeman & Musketeers. Involved in regimental ceremonies and parades from the age of 18, her father had always been an enthusiastic advocate of the British military. For Victoria, it was all about the uniforms, "The exquisite fabrics and tassels, that richness of texture that you don't quite get anymore - oh, and the gold buttons!" She reaches out and rolls these phantom fabrics between thumb and forefinger as she talks. "And I'd always loved trying on my dad's military caps as a child."
In the early stages of her career, Victoria was a junior stylist who benefitted from the mentorship (and computers) offered at the Portobello Business Centre. While doing a photoshoot inspired by the Pearly Kings and Queens — an iconic symbol of cockney culture and London's "other royals" — she bought a £5 flat-cap from Portobello Market and embroidered her grandmother's pearl buttons onto them. From here, she discovered that hats were the only canvas capable of satisfying her experimental spirit.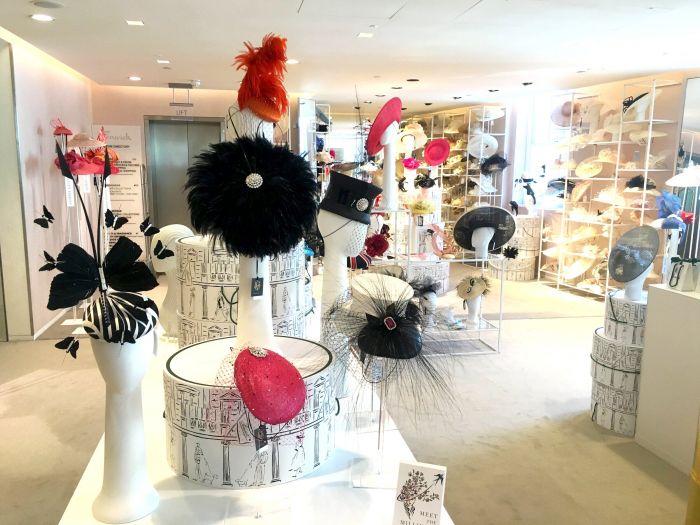 Self-trained, her first great success was at Michiko Koshino's shop in Soho, where her madcap flat-caps were showcased. This was soon followed by her first celebrity client, Annie Lennox, for whom she designed a patent leather trilby fedora. That same piece was displayed at the V&A's "The House of Annie Lennox", an exhibition exploring the costumes and accessories that shaped the pop star's illustrious image.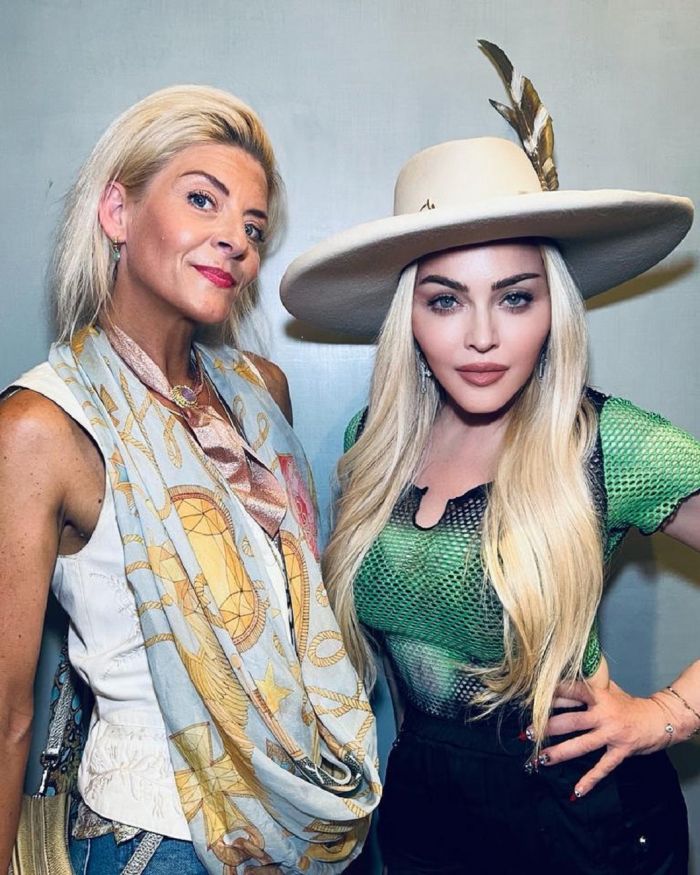 Victoria Grant with Madonna
Now, Victoria invents internationally-beloved pieces for the likes of Beyonce, Dita Von Teese, and Madonna, in that same room at the Portobello Business Centre — transformed into her personal studio.
THE SIGNATURE KISS BERET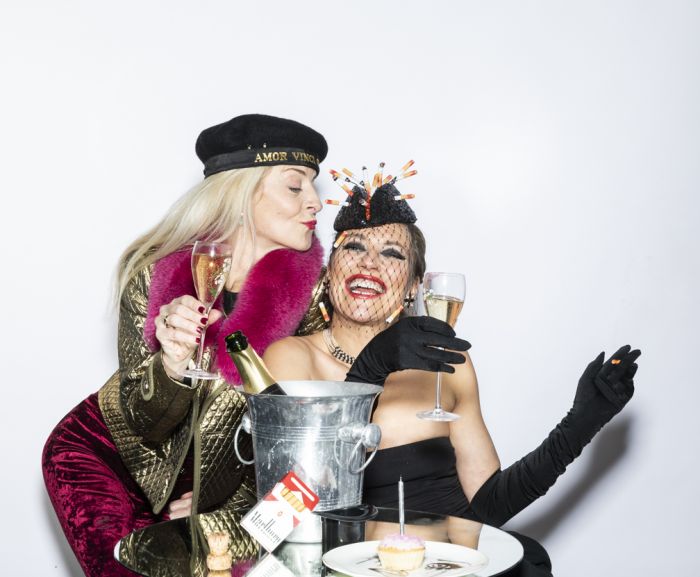 Victoria Grant is best known for her signature Kiss Beret which, embellished with goose pointers and a glimmering crystal veil, was voted "Best Hat" at the wedding of Prince Harry and Meghan Markle. It's taken on a few forms since then; the Leopard Kiss Beret was worn by a brooding, smoking, black-and-white Cara Delevigne for VOGUE Italia.
THE LADIES' TOP HAT
The Royal Ascot Millinery Collective only allows creatives to put on showcases every other year. Victoria Grant was able to do it for two years consecutively, and it's all thanks to the Ladies' Top Hat. Combining a traditional silhouette with the flair of a fascinator, the Ladies' Top Hat was specifically requested last year in an effort to make the Royal Ascot more inclusive and up-to-date.
CHAMPAGNE CONSULTATIONS WITH VICTORIA GRANT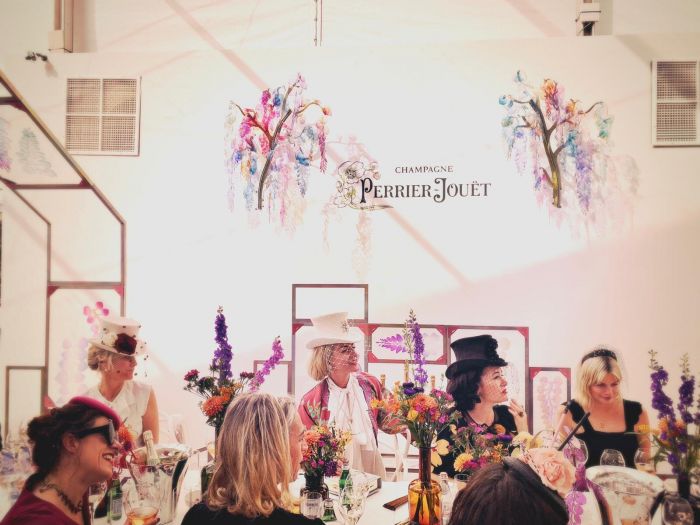 Whether it's a bridal veil or a party hat, a consultation with Victoria Grant is a sacred affair. Patrons are invited to her Notting Hill atelier for a 40-60 minute session, only to find themselves falling down a rabbit hole of champagne, strawberries, and sincere conversation. Victoria prides herself on working as much with a client's personality as she does their face shape and colorings. "A hat should never wear you," she explains, "So that glass of champagne lets me tune into the character and sensitivity of the person I'm with." To her clients, then, Victoria is less the Mad Hatter and more a Fairy Godmother, fashioning magical, perfectly-suited pieces that — thankfully — don't disappear at the stroke of midnight.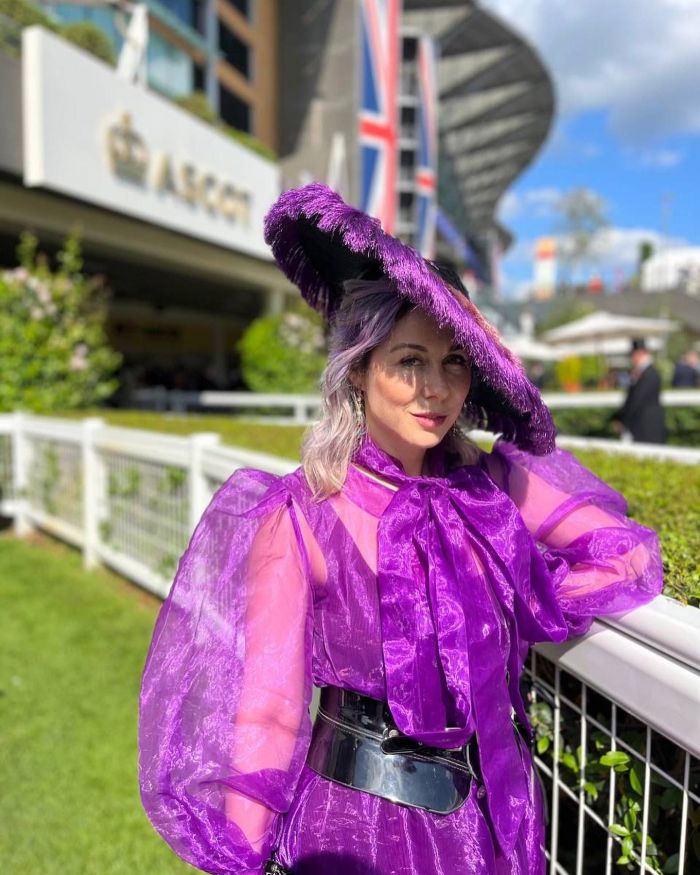 With her glamorous, provocative designs and a genuine affection for heritage, Victoria Grant is a key player in millinery's enduring appeal. For well over a decade she has graced the heads of some of the chicest figures in fashion, proving that a classic never goes out of style.