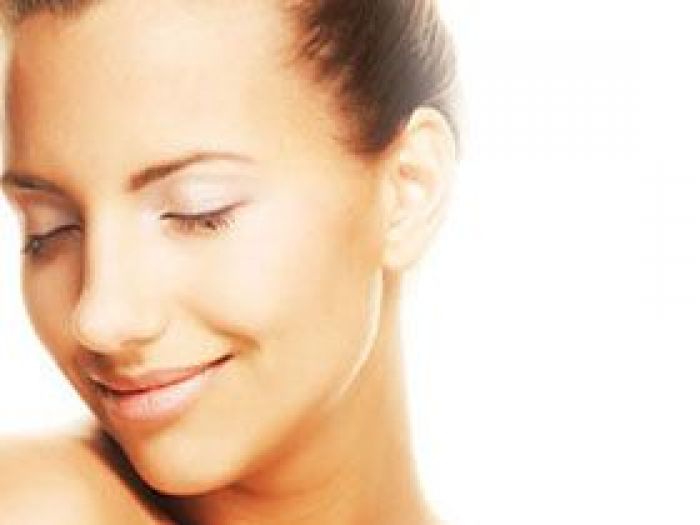 La Prairie: The Quest for the Perfect Skincare
How many times a day do you look in the mirror? Do you like what you see, or is there a feature you would change? The average person takes a glance at their reflection around 10 times a day, and if there's one thing the mirror doesn't lie about it's the appearance of your skin.
For over 50 years,
La Prairie
, a Swiss line of luxury beauty products, has been on a "quest for perfect skin." They are the pioneers of a one-of-a-kind cellular, anti-aging therapy meant to actually interrupt the skin's aging process. Taking a scientific approach to beauty, Laboratoires La Prairie has revealed a line of cellular treatments using their unique Cellular Complex. Exclusive only to La Prairie are these age-fighting ingredients that can be both corrective and preventive.
There are so many skincare products out there it becomes difficult to know which will work on your specific problem areas. Knowing that beauty products are only as good as their results, La Prairie has been working extensively to create some of the most advanced and effective products on the market today. To ensure that you use the products that will work best for you,
LaPrairie.com
offers a personal skincare consultation. Based on answers you provide regarding your skin type and individual needs, La Prairie recommends one uses three skincare essentials a serum, face cream and eye cream; they also have a wide range of color items. There's no second guessing involved, so you can be on your way to having healthier skin.
Using essential proteins from the ocean, caviar extracts and platinum metal, La Prairie's collections include powerful products for the eyes, neck and face. These commanding components lift, tone and tighten, revealing a fresher and brighter complexion. Whether using caviar extracts, precious metals like platinum or gold or essential proteins from the ocean, La Prairie's collections include powerful products.
Victoria Beckham is among the many celebrities that adore La Prairie's products. Beckham uses the Cellular Radiance Eye Cream every night before bed. "It's soothing on my tired eyes," says Victoria. This smooth eye cream uses vitamins, minerals and light diffusers to fill in fine lines and wrinkles. At the same time, the Brightening Complex illuminates the skin, making signs of stress and fatigue disappear. Celebrity or not, every woman could use a product that does that!
A great all-around eye cream is the Skin Caviar Luxe Lift Cream, which retails for $295. The ultimate de-aging treatment, this super moisturizing cream hydrates some of the driest skin, while helping to restore elasticity, smooth out fine lines, decrease puffiness and reduce dark circles. Another product, perfect for everyday use, is the Cellular Comforting Cleansing Emulsion, retailing at $80. This daily cleanser washes away makeup and impurities from the surface and leaves dry, sensitive skin moisturized and revived. It also helps protect against sun damage and free radicals. There's definitely something for every skin type in the La Prairie line.
How much would you pay for a single beauty product? If you said "looking my best is priceless" then you'll be interested to know that La Prairie makes one of the most expensive creams in the world. Their
Cellular Cream Platinum Rare
, at $1,000 for 1.7 ounces, is the epitome of technology and luxury. Utilizing colloidal platinum as its key ingredient, this extravagant, anti-aging face cream protects the cellular DNA, thus preventing signs of aging. By maintaining the skin's electrical balance, colloidal platinum strengthens the skin's buffer zone, keeping pollutants out and moisture in, allowing the skin to be more receptive to receiving the nutrients needed to keep it looking flawless.
If you're dying to try this luxurious brand of skincare products, it's your lucky day. All you have to do is comment on this article telling us why you deserve to try the high-end line and you'll be automatically entered to win a $200 gift from La Prairie. Their Anti-Aging Day Cream is the perfect way to introduce your face to pure excellence and effectiveness. Daily application will help you look younger by promoting cell turnover, combating fine lines and wrinkles as well as increasing collagen production. Isn't it amazing what fits into a little bottle?
By
Tara Imperatore
Ready to invest in your skin? Head over to La Prairie for the ultimate in skincare!
Comments must be recieved by March 31, 2011 11:59pm EST, winner will be notified by April 1, 2011.
Terms & Conditions