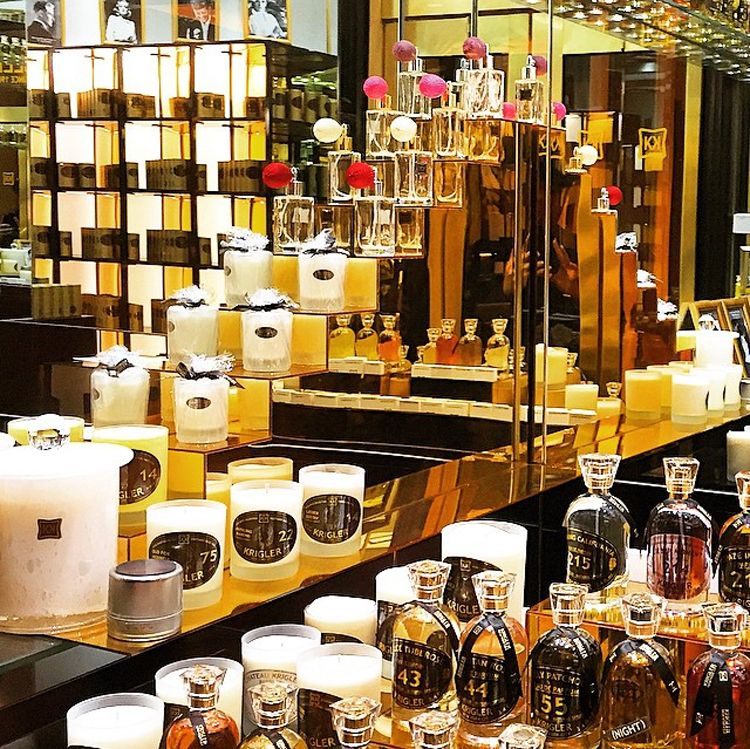 Photos Credit: Krigler via Instagram
What does summer smell like exactly? Sandy beaches? Margaritas? A citrus cocktail of mango and pineapple? New York-based perfumer Krigler thinks it smells exactly like California, and we're inclined to agree. The latest fragrance from the century-old brand, Charming California 215, is inspired by the "magic of Los Angeles" from the glamour of Hollywood to the surf-culture that runs through the city. Created in honor of the brand's new location at The Four Seasons Los Angeles at Beverly Hills, the new perfume feels entirely Californian—a rich, relaxing fragrance of orange blossom, cardamom, and Hawaii sandalwood that we could wear year-round.
Started in 1904 by Albert Krigler, the family-owned perfumery is run today by Albert's great-great-grandson, Ben Krigler. His new location at The Four Seasons inspired him to tap into the brand's star-studded history, including Krigler fans like Grace Kelly and Audrey Hepburn, and connect it with the surrounding beach-going lifestyle. "My mother and I worked together to create this fragrance," Krigler explains. "To her, it gathers the glamour that Hollywood is all about, and to me, it embodies the surfing paradise and surrounding nature of L.A. It gathers worldwide influences of the City of Angels for a comfortable fragrance you would wear while relaxing at home, surfing on the ocean, or attending an awards ceremony."
As Californians we might be a bit biased, but we have to admit the fragrance captures the luxury, laid-back attitude and never-ending summer mentality of the Golden State. Top notes include bright bursts of coriander and orange blossom, mixed with subtle undertones of Japanese green tea, Italian bergamot and Guatemalan cardamom. A heart of lily of the valley, Brazilian jasmine, Bulgarian rose and Vietnamese osmanthus evens out the fragrance, and drops to end notes of Californian cedar wood and Hawaiian sandalwood.
Charming California 215 is available online and priced from $220-$320.