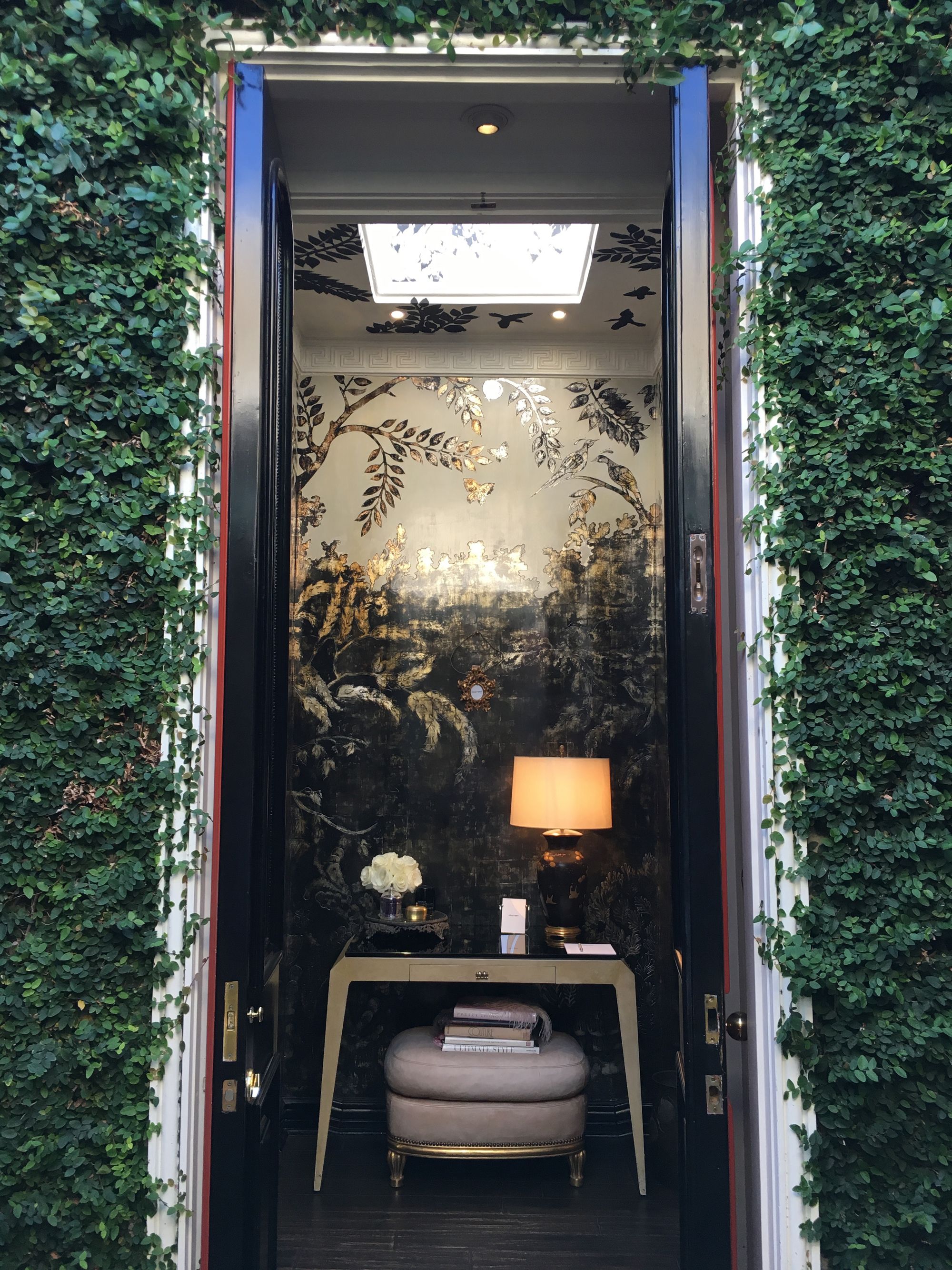 Photos Credit: Violet Grey
Tucked away on Los Angeles' oh-so-chic Melrose Place, next to neighbors Chloé and The Row, sits an absolute jewel box of a cosmetics shop. Called Violet Grey (after the color of Elizabeth Taylor's eyes), the store occupies a unique space in a market suffused with Sephoras—an airy, calm, and elegant space for women to buy their Chanel lip pencils, Charlotte Tilbury moisturizer, and Oribe hair products.
The idea behind Violet Grey is simple. Each item on the (Hollywood Regency-style) shelves has been approved by The Violet Code—a stamp of approval from a panel of Hollywood's beauty experts, from hair stylists to makeup artists to brow gurus. The result is a highly curated collection of products guaranteed to bring you one step closer to looking like the silver screen star of your choice, be it Taylor or one of her contemporaries. Cult favorites abound, from Hourglass to Serge Leutens to Sachajuan.
Complementing the gorgeous space is an online boutique and accompanying editorial, the Violet Files. The Violet Files offers tips on everything from how to get an in-flight glow like model Rosie Huntington-Whitley to where to eat, shop, and stay in Napa. Marquee makeup artists like Pat McGrath have collaborated with no less than Kim Kardashian West for exclusive editorial for the site, and the spreads rival the best of Vogue and W.
Violet Grey is the brainchild of Cassandra Huysentruyt Grey, the wife of Paramount Pictures chairman and CEO Brad Grey, and a branding genius in her own right. She started Violet Grey in 2013 in homage to the bygone glamour of old Hollywood, and it has rapidly shot to success. In short order, she has persuaded even tough-to-acquire clients like Chanel and Tom Ford to sit on her store's shelves, and collaborated with A-list actresses like Emily Blunt, Eva Mendes and Cindy Crawford on The Violet Files.
"The Violet Files are successful because they embrace strong visuals and a clear personal message that is charged with emotion and taste—the two qualities most lacking in the retail environment today," a global trend forecaster recently told the L.A. Times. Indeed, to step into Violet's world is to never want to leave. And with a presence both online and IRL, you won't have to.