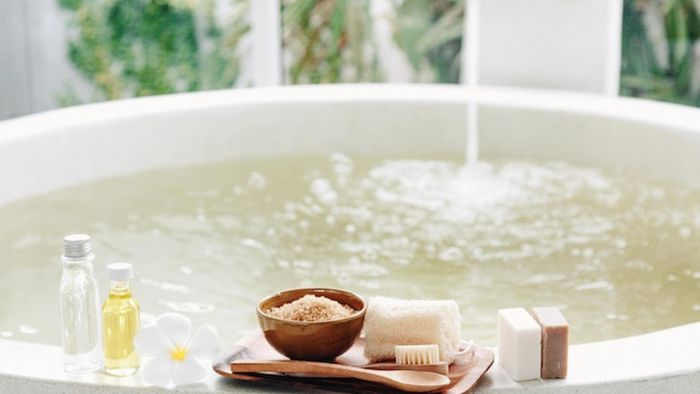 Backstage.com
With this "new norm" far from over, we are doing a part 2 of unique at home spa therapies, so that the ever-tolerant, spa-diminished population can set moods and use the treatments used by luxury spas with their high-end clientele.
No matter which treatments are used, at home it is important to set the spa mood in a certain way – to enhance relaxation and peace. The use of candles, dim lighting, a glass of cucumber or lemon water, and if possible, spa music, all aid in the process of relaxation.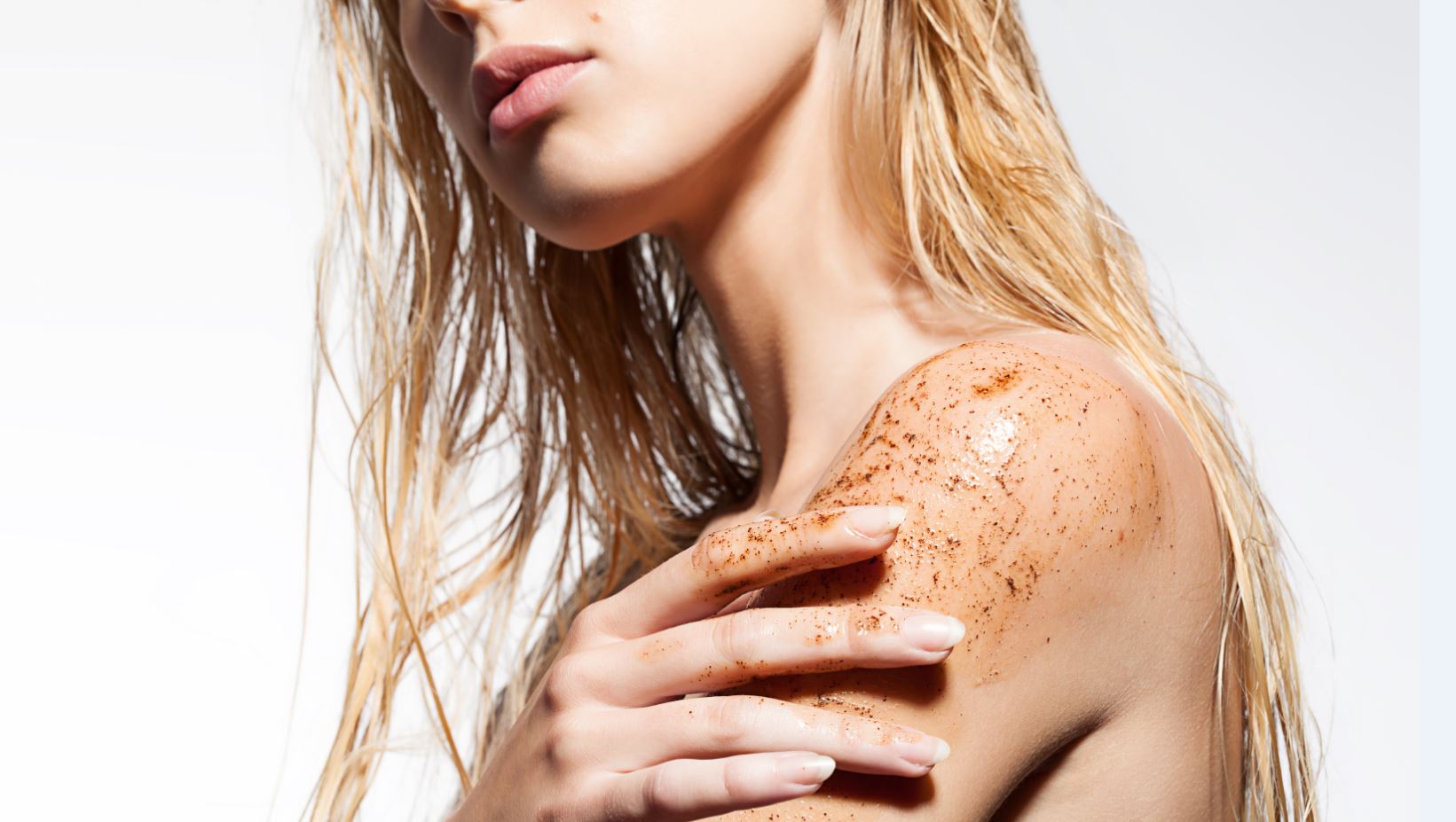 Shutterstock
The Conrad Hotel in Fort Lauderdale Beach Luxury Suites on North Beach
Between Sunrise and Las Olas boulevards, this hotel is steps from North Beach. As it is so close to the beach, the amenities includes beach staff service, morning yoga, and free-to-borrow bikes. It also has an exceptional spa dimension, and within that is their well-received Detox Body Scrub, the recipe is below:
½ cup coffee grounds
½ cup brown sugar
2 tbsp fresh orange juice
2 tbsp olive oil
Mix all ingredients together, then use to massage the scrub gently over skin for several minutes during shower. Rinse well and moisturize like you normally do.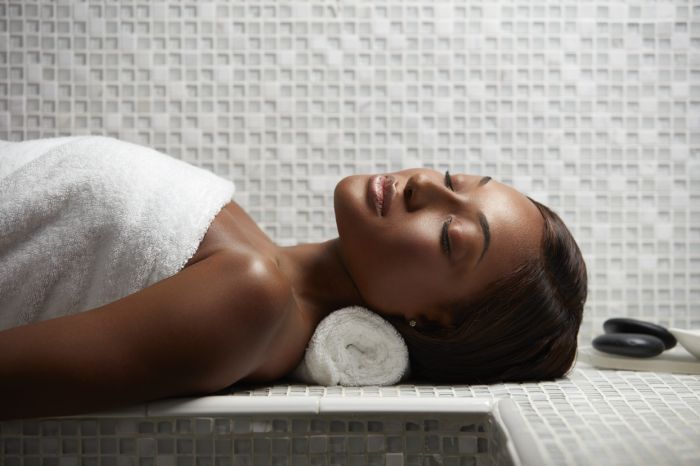 Conrad
For best results, it is recommended to do exfoliation scrubs weekly. Not only does coffee act as a wonderful exfoliator, but the caffeine has been shown in studies to reduce the appearance of cellulite. The natural citrus acid in orange juice brightens and evens the skin's tone. This can help in a reduction of the appearance of age spots. The olive oil serves to naturally hydrate and moisturize the skin.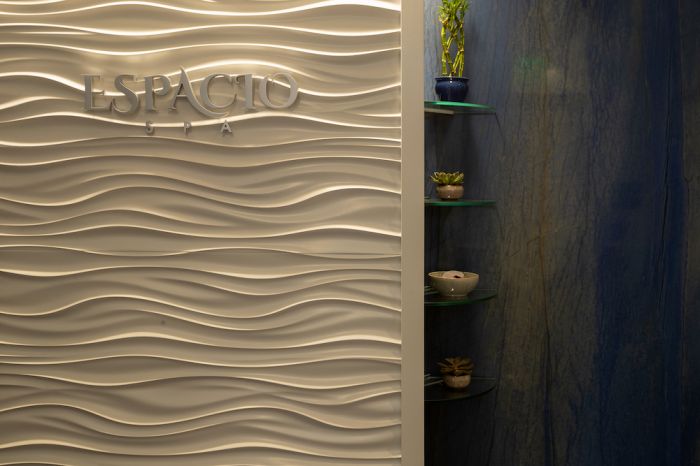 Espacio
Similar to the body scrub above, are the dry brushing techniques of the Spa at Espacio, The Jewel Of Waikiki.
This new hotel is redefining the luxury hotel experience in Waikiki for guests who seek the ultra-exclusive with personalized service and privacy. This hotel has all-suite accommodations in Italian marble and accents from Morocco. Every suite offers a private entry on its own floor, multiple rooms, and three full bathrooms plus one-half bath. There is also a Jacuzzi® on the suite's private balcony.
At the Spa at Espacio, an exfoliating body ritual is offered, with specific directions and explanations attached.
Step 1: Dry Brushing
Dry brushing is an ancient technique used for centuries to improve circulation and detoxify the body using lymphatic drainage. Not only does it move fluids towards the heart to expel metabolic waste, but it also gently removes the buildup of dead skin which leaves you feeling fresh and vibrant. Choose a dry brush with natural fibers to obtain the best results. Prior to taking a shower or a bath, step into your shower or onto a bath mat but do NOT turn on the water. The key to this is to use a dry loofah on dry skin.
Beginning at the soles of your feet, brush the skin in an upward motion moving all your strokes toward the heart. From your fingertips in and from your neck down, pushing all of the metabolic waste towards your heart to be expelled from the body. If this ritual is done every day, it promotes a healthy lymphatic system and leaves skin renewed. .
Step 2: Customizing The Body Scrub
You need: Brown Sugar, Granulated Sea Salt, a carrier oil such as Almond oil/jojoba oil/coconut oil, a fresh lemon or lime and your favorite essential oil. Examples of essential oils are:
To Relax: Patchouli or Lavender
To Balance: sweet orange or ylang ylang
To Uplift: rose geranium, and rosewood
And the recipe: 1/2 cup brown sugar
1/2 cup granulated sea salt
Carrier oil to mix into a paste
Lemon/Lime Zest
A few drops of a favorite essential oil
Rub the body scrub all over the skin and follow with a hot shower or relaxing bath. Finally. Use a favorite body butter to moisturize skin as the final step.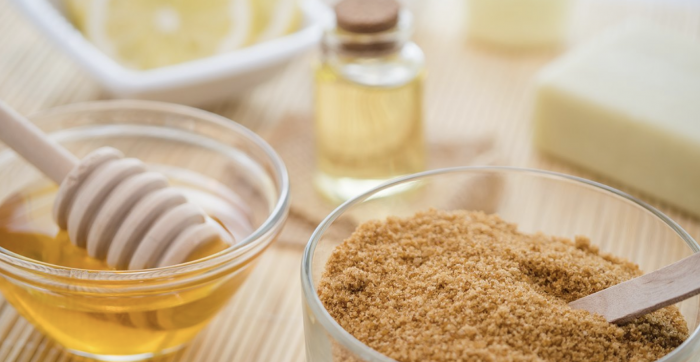 Regent Seven Seas
Regent Seven Seas Cruises: Honey Lemon Sugar Scrub
Regent Seven Seas Cruises has introduced a Serene Spa & Wellness™ program that offers a menu of services reflecting treatments originating from many of the 450 destinations to which the cruise line sails. These include facial therapies, body treatments, massages, manicures, pedicures, fitness classes, and personal training, plus a series of wellness tours and nutritionally mindful cuisine selections served in restaurants on board. Here is one of Regents Seven Seas Cruise treatments that can be created at home.
Ingredients:
2 1/2 cups of sugar
1/2 cup of sweet almond oil
4 teaspoons of lemon juice
4 tablespoons of honey
4 drops of lemon essential oil
Directions: To make the Honey Lemon Sugar Scrub, combine sugar and sweet almond oil in a large bowl. Mix well. Add lemon juice and stir thoroughly. Finally, add honey and lemon essential oil and stir. In the shower, apply the mixture in circular motions to gently exfoliate. Rinse to reveal smooth, nourished skin.