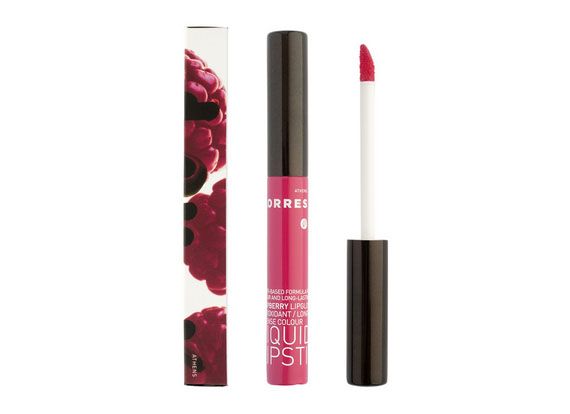 Health & Beauty:
KORRES of
Athens
delivers again with their latest cosmetology creations! Their striking new line - Raspberry Antioxidant Liquid Lipsticks are water-based, rich and dazzle with very vibrant berry colors. With antioxidant raspberry and pomegranate extracts, this liquid lipstick applies on smooth and removes any lines from the lips. It is not sticky like most lip glosses, nor heavy and applies beautifully to the lips. The long lasting and bright color is its original trademark, giving you softer and more youthful-looking lips. We loved it!
If you enjoy a more natural approach to your hair products you will thoroughly enjoy the Herb Balsam by KORRES. This rich conditioner is infused with Rosemary and Eucalyptus essential oils that have soothing and strengthening properties to improve your hairs body and sheen.
So how did we rate it? As conditioners go one always expects a thick and creamy texture. The Herb Balsam has a very clean emollient texture and goes on the hair very light. At first one may think this is not enough, but I had to remind myself that this is a 'homeopathic' formulation that in essence is very pure. And that is exactly what the Herb Balsam delivers! And to top it off, the essential oils create a blissful and relaxed hair infused experience.
For more information and to purchase these products please visit the KORRES website!