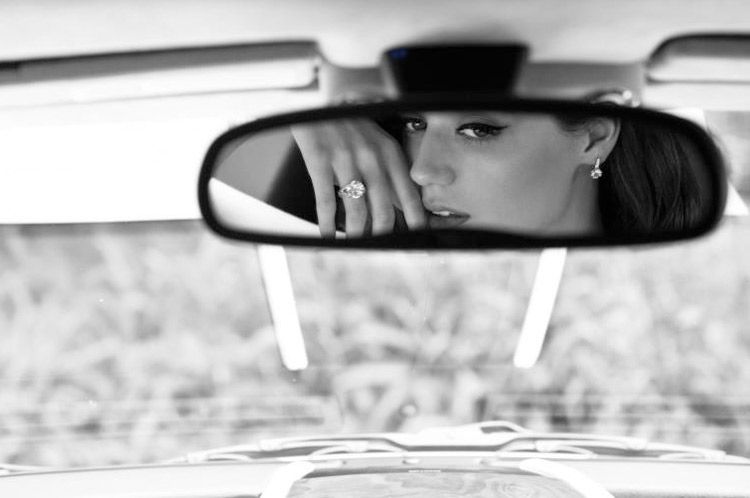 Photo Courtesy of Calleija Jewelers
Australian designer Calleija and famed
luxury car
company Aston Martin are partnering to create an exclusive line of jewelry celebrating the Aston Martin legacy. John Calleija, who is of Maltese and Italian descent, imbues his beautiful pieces with a sense of true European style, and in 2000 was awarded with the De Beers Diamond International Award. The honor is considered the largest Design Award in the world. The designer consistently pushes boundaries, travelling the world to discover the best gems and metals and spearheading innovations within the field which includes his launch of the new ?Glacier? cut for precious stones.
The partnership between Calleija and top luxury car brand Aston Martin began after Chief Executive Ulrich Bez spoke with Calleija during a dinner regarding the desire to represent Aston Martin as a ?wearable art form.? After Calleija shared his work with Bez, the creative sparks began to fly, resulting in the stunning line of jewelry that is meant to honor the Aston Martin super car, the One-77. The gorgeous car was launched in 2010, and since its release, every manufactured model has been sold.lltitle=Aston Martin's Exclusive Jewelry Line Modeled After One-77###llcontent=Luxury car company Aston Martin has teamed up with Australian designer Calleija to create a line of exclusive jewelry that celebrates Martin's legacy. Modeled after the One-77 car, the line took six years to design and features 77 pieces with 30 different designs.
The three million dollar car is an art form in itself, utilizing the most state-of-the-art technology and breath-taking design. Marek Reichman, the Director of Design at Aston Martin said, "To create a car closer to art than the automobile. That was the aim," while CEO Ulrich Bez finished, ""one-77 expresses all the ingenuity that
Aston Martin
has acquired in recent years. It is the culmination of all the beauty and emotion that we can bring into the car and by this, it is an expression of what Aston Martin stands for."
The Calleija collection of Aston Martin jewelry took six years to design and feature a fitting 77 pieces of jewelry with 30 different designs. The style was molded around the Aston Martin front grill and uses an Astar cut gemstone. Like the One-77 itself, the goal of the collection was a line of impeccably beautiful jewelry that embodied the prestige and perfection of Aston Martin. Aston Martin and Calleija's partnership represents a new era of
luxury lifestyle products
. The blending of luxury brands defies the economic climate, and helps to give power to the individual brands by representing their qualities in a new way.
To learn more visit
Calleija.com.au
.