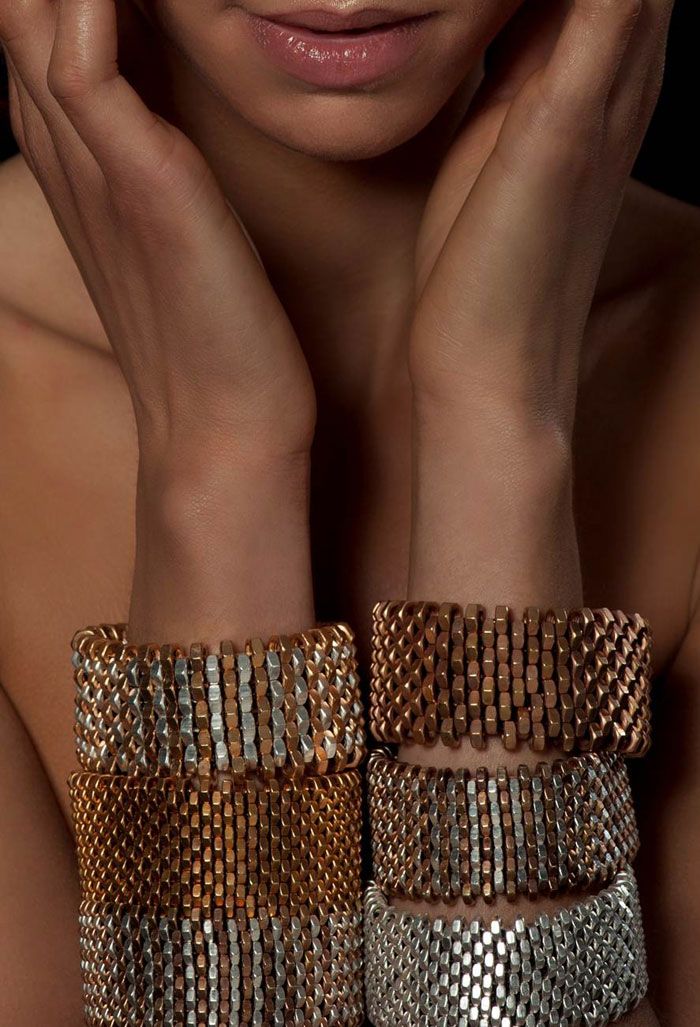 Photo Courtesy of White Winters
What do you think of when hear the word "pinky ring?" If the image of John Travolta in
Pulp Fiction
just popped into your mind, then you, my friend, are not alone. But thanks to the rise of
luxury jewelry
brand White Winters, this seemingly out-of-date fashion statement that over the years has become a favorite for the Tony Soprano wannabes of the world has just experienced a much need revival.
Founded by friends Clare Whitehead (White) and Emma Winterhalder (Winters,) this jewelry line is the first collection for the two fashionistas and travel junkies. For the past 10 years Clare has run her own interior design company, gaining a dedicated following in Manchester for her work. A sucker for challenges, this jetsetter was always inspired by the beautiful designs she discovered in her travels, therefore, it was only natural that she start making her own goods.
Design partner, Emma, has worked in property for over 10 years and is currently self-employed. Her grandmother owned her own jewelery shop in Leeds so she has always had a fascination and appreciation for shiny objects. A few years back, these two met on a job in Leeds and instantly sparked over their mutual love of travel and design, agreeing to collaborate on their own collection.
Of the line, Emma explained, "We wanted to create a collection of unique, edgy jewelry that is different to what is currently available on the high street or within the handmade market. We inspire to be the brand that everyone thinks of for bespoke pieces— as a treat— but priced within everyone's reach. Our vision is to bring handmade, bespoke, yet affordable jewelry to the market."
The White Winters collection includes an array of unusual and at times edgy items including back necklaces, two-tone pieces, rose gold and rhodium contemporary designs for rings, earrings, necklaces, bracelets and cuffs, and our personal favorite— the pinky ring.
"It has taken us two years to develop our first collection and we are so happy with the results and cannot wait to get stuck into the Spring 2013 Collection. We absolutely love design, we know what we like and we are here to share it!" said Clare.
These handmade pieces have a life of their own and bring personality to even the simplest of outfits. The gorgeous goods of the White Winters collection start at about $57 and go up to about $216 (at current exchange rate)— a small price to pay for such striking statement pieces.