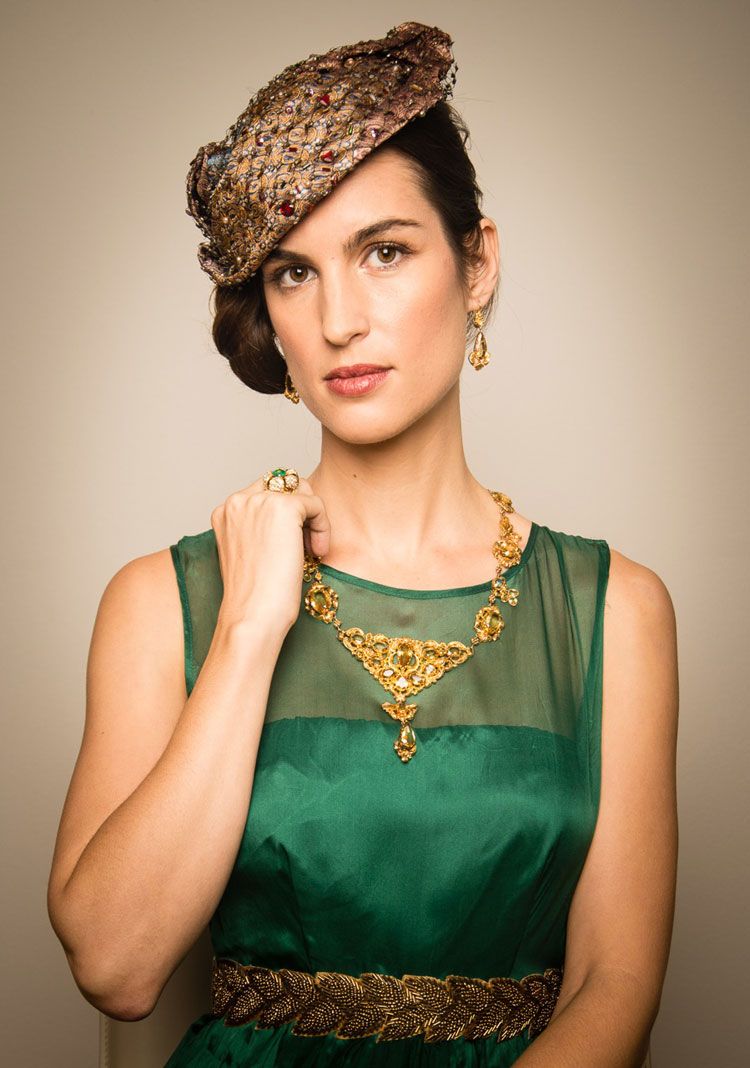 Photo Courtesy of Trumpet & Horn
I think there's something about vintage
luxury jewelry
that makes every girl week in the knees. The history, style, and story behind passed-down jewels are what make them extraordinarily special, and that's just what the folks at Trumpet & Horn are after when they're hunting down antique pieces. Whether scouring through estate jewelry or rummaging for a vintage diamond ring, Trumpet & Horn is constantly on the lookout for rare and collectible pieces— and every once in a while, the brand is so inspired by a particular piece that they set out to create their own version.
Surprisingly, Trumpet & Horn's "Winnsboro" ring is an original vintage piece from the '50s, however it reminds us of one very high-profile ring in particular. The "Winnsboro" bears a striking resemblance to the engagement ring given to Duchess Kate from Prince William (originally worn by Princess Diana.) Several knock-off versions of Kate's ring were produced after the couple became engaged in November 2010, however you can trust that Trumpet & Horn's version is an original. The "Winnsboro" features an impressive 9.35-carat GIA certified Sri Lankan oval sapphire surrounded by a halo of sparkling round diamonds.
Browsers of the company's website have the option of searching for their ideal ring by shape, style, metal, and even the era from which it was created or inspired. Additionally, you have the option of searching by old (vintage) and new (vintage-inspired.) The stunning Victorian-era "Bradley" immediately caught my eye— the trio of diamonds plus the unique yellow gold band ooze with the appeal of a true antique.
But Trumpet & Horn collects more than just engagement rings— the company's accumulation of antique necklaces, earrings, rings, bracelets, brooches, pins and pendants is impressive. An array of pearls, coral, diamonds, and colored stones like emerald, amethyst, onyx, turquoise, jade, and ruby make up this bunch, providing every lover of beautiful things with at least one piece that truly speaks to them.