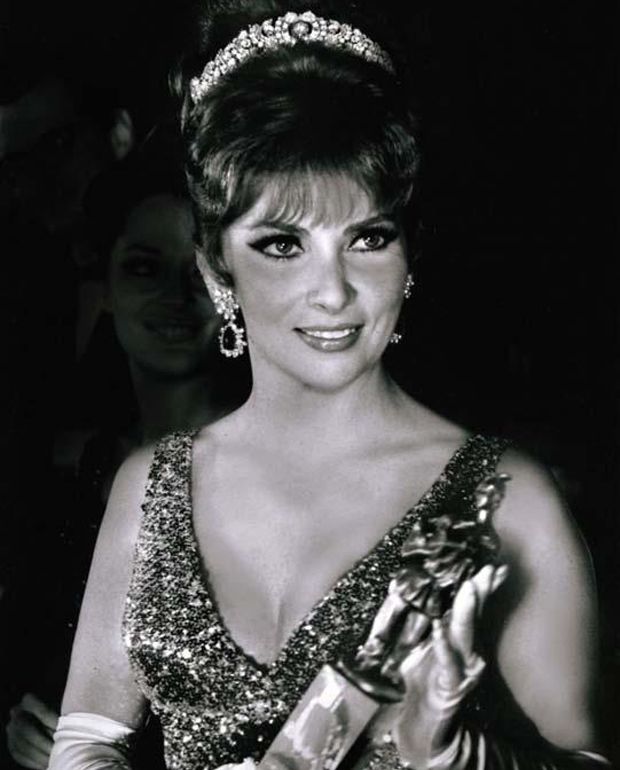 Photos Courtesy of Sotheby's
Jewelry once owned by Italian actress, photojournalist, and sculptor Gina Lollobrigida sold for nearly $5 million on Tuesday at
Sotheby's
Magnificent Jewels and Noble Jewels
auction in Geneva. Most widely known for her role in French, Italian and American cinema, Lollobrigida, who played the leading role in
The World's Most Beautiful Woman,
sold pieces which she had worn during key moments in her professional and personal life, including when she received her 1961 Golden Globe for World Film Favorite – Female.
The auction house said the collection, which included important pieces by Bulgari, went for twice as much as the original estimate. Her collection included a pair of pearl and diamond earrings that sold for $2.39 million, an auction record that beat the $1.98 million figure set in 2011 by the late Elizabeth Taylor's natural pearl and diamond Bulgari earrings.
"So often women are lucky enough to be given jewelry, but when you have an actress, a famous lady, who has chosen the jeweler herself it makes it that much more interesting," said David Bennett of Sotheby's Geneva in a statement.
Following the sale, Lollobrigida said, "Jewels are meant to give pleasure and for many years I had enormous pleasure wearing mine. Many people tried to persuade me to sell them, but for a very long time I was unwilling."
However, after meeting a little girl named Sofia who is suffering from a disorder that required stem cell treatment (currently not approved by the Italian Legislature), Lollobrigida said she wanted proceeds from the auction to help benefit such treatments. "Selling my jewels to help raise awareness of stem cell therapy, which can cure so many illnesses, seems to me a wonderful use to which to put them."