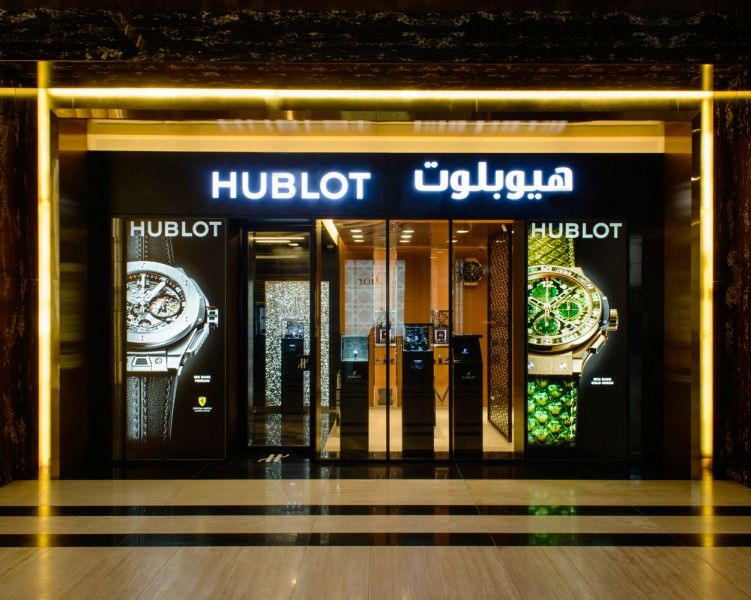 Photos Courtesy of Hublot
With a new boutique opening nearly every month in some of the most prestigious locations across the globe,
Hublot
has just announced its newest addition to the Middle East in The Avenues-Prestige District. This marks the seventh location for Hublot in the UAE. On May 22, 2013, a traditional ribbon-cutting ceremony took place, attended by Jean-Claude Biver, Chairman of Hublot, and the Behbehani family, long-standing partners and friends of the brand in Kuwait.
Watch collectors, connoisseurs, clients, and journalists also took part in the event. "It's a really exciting time to be opening a new Hublot boutique in Kuwait soon after the opening of our recent shop-in-shop in our flagship boutique in Al Hamra Mall; especially given the presence of such immense local demand for what Hublot offers," commented Ali Morad Behbehani, President of Morad Yousuf Behbehani Group during the event.
Jean-Claude Biver told the press: "Kuwait is home to a large number of major watch collectors. They fully appreciate the expertise of the Swiss watchmaking art, expressed through our watch collections. I wish our teams every success and the best of luck, and would be delighted to come and visit them often." Clearly shown at this location, the UAE boutique incorporates extremely elegant designs without sparing an ounce of luxury.
Amongst the notable features is an extremely elegant floor with black marble, one of the signatures of the Hublot boutiques. The store also boasts a wall of leather, beautiful screens, and films showing the latest events and ambassadors. Hublot allows their guests to enjoy the "Hublot Effect" each time they enter into the shop. Not only will each guest be treated to grandiose surroundings, they will enter in to the brand's lavish world.