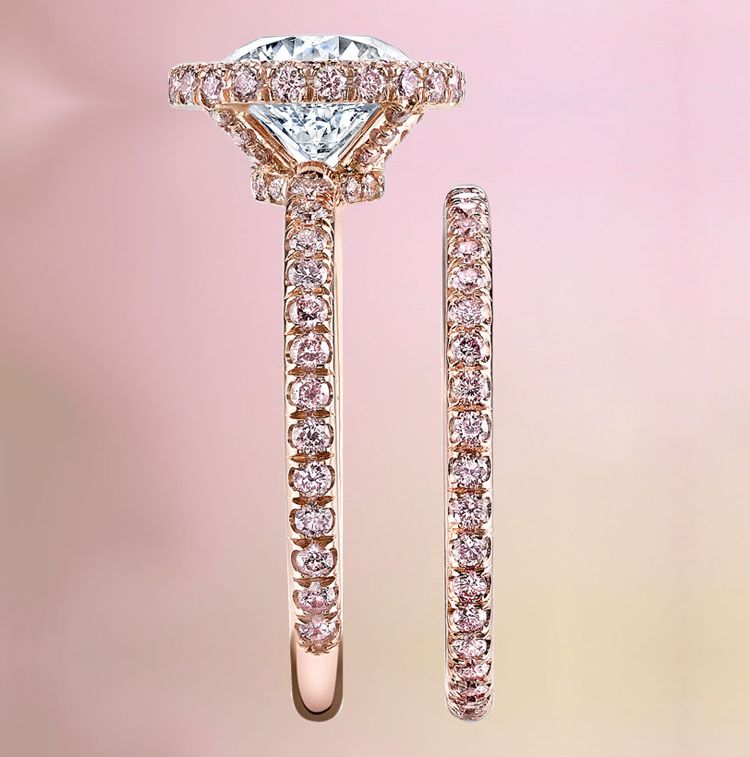 Photos Courtesy of Jean Dousset Diamonds
Luxury diamond jewelry house
Jean Dousset Diamonds
recently announced the debut of its new website, JeanDousset.com, complementing its showroom on Melrose Avenue in West Hollywood, California.
The website is designed to achieve two objectives: it conveys a jeweler's perspective while simultaneously serving as an educational resource for consumers. Visitors of the website will learn about Dousset's process of diamond selection through modules, such as their Beyond The 4Cs technique, which describes Dousset's exclusive, registered trademark approach to diamond selection. The process is based on the stone's beauty, which is also known as the "Make." Dousset describes the "Make" as being the overall appreciation of a diamond's proportions, facets, luster and scintillation.
"We Believe in Relationships" is the tagline prominently displayed on the new website. It embraces the core values of Jean Dousset Diamonds. The jeweler is proud to offer a personalized customer experience that is informative, collaborative and designed to reassure clients when creating their engagement ring.
"Jewelers were historically chosen by their clients not only for their designs and the quality of their craft but for their reputation and the excellence of service," said Jean Dousset, founder of Jean Dousset Diamonds and the great-great grandson of the renowned jeweler Louis Cartier.
The new website also includes client testimonials, a news blog, educational videos and easy-to-browse diamond jewelry collections, including the recently released La Vie en Rose designs. Photographer Andrew Durham used a vintage technique for the still photography, shooting the images on 35mm film and then converting those to digital format to achieve the look of the site. Previously, Durham worked on ad campaigns for Miss Dior and Louis Vuitton, and editorial shoots for noted publications such as French Vogue and W magazine.