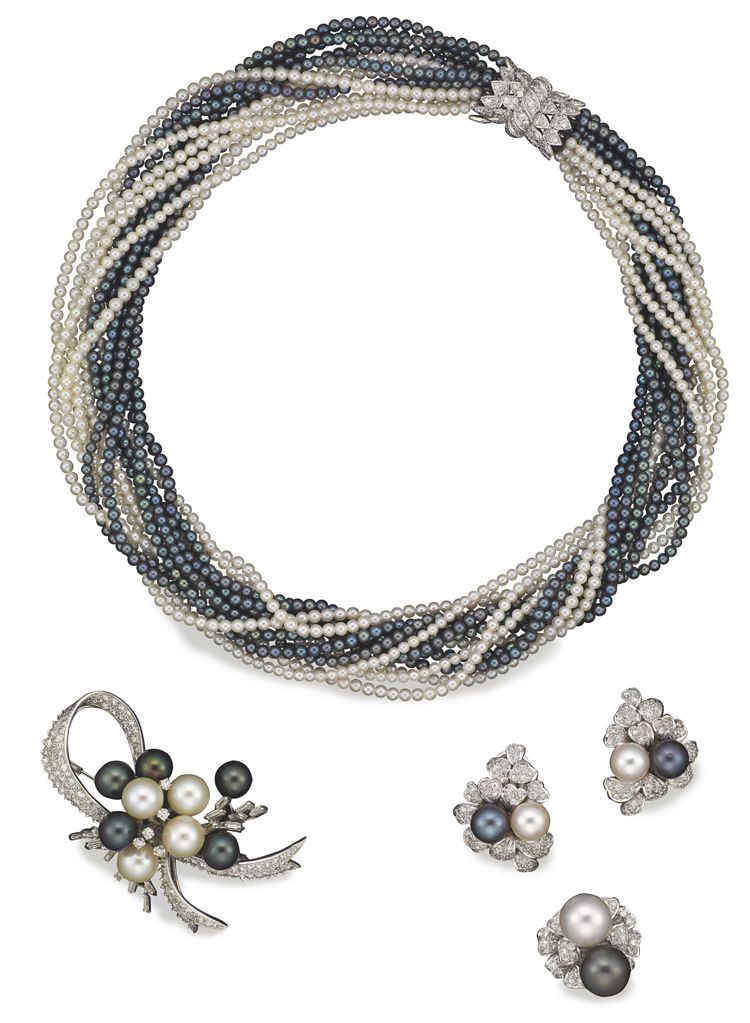 Photos Courtesy of Christie's
Christie's is currently hosting an event called
Hong Kong Jewels
, which is an online-only auction with more than 90 lots available. Most of the lots for sale in this event come from one private collection. Selections of diamonds, colored stones, cultured pearls, jadeites and watches are included in this sale.
This is the very first time that jadeite jewelry pieces are being auctioned online. Bidding began on September 19 and will run through October 3. Items (or lots) include a group of carved jadeite and diamond pendants, a jadeite bangle, and a group of jadeite, enamel, ruby and diamond jewelry.
The Hong Kong Jewels auction is the latest installment of Christie's continuing series of online-exclusive sales. The world's number-one high-end auction house plans to add various categories for this type of auction in the future. Over the past two years, the firm has committed to building an e-commerce platform and has held several Internet-exclusive sales, including the first online-only auction for the Chinese works of art category, which occurred in July 2013.
"Hong Kong has become one of the most important jewelry auction centers in the world, alongside Geneva and New York," said François Curiel, president of Christie's Asia. "This September, we will be innovating again by organizing our first online-only jewelry sale in Asia. To answer the growing demand for top quality jewelry at all price levels, we will be presenting a wide range of diamonds, colored stones, pearls, and signed jewels, with attractive estimates accessible to global collectors."
Key pieces of the Hong Kong Jewels auction include a ruby and a diamond pendent necklace, estimated at $7,500 to $10,000, a set of emerald and diamond necklace and ear pendants, estimated at $10,000 to $15,000, and a set of cultured pearl, diamond and ruby necklace, ring and ear clips estimated at between $10,000 and $15,000.