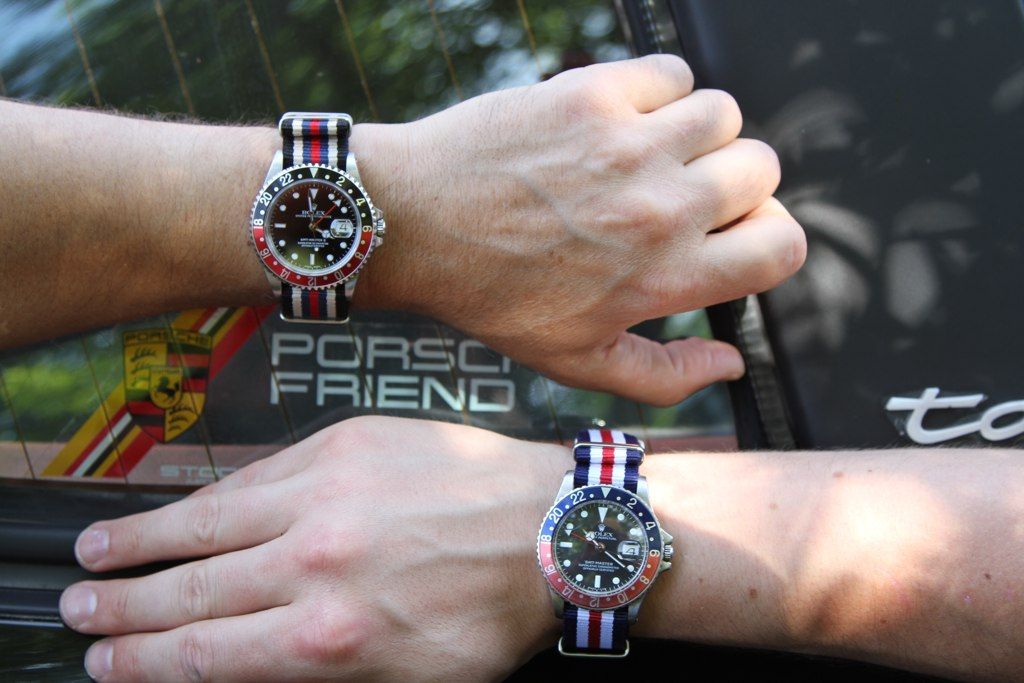 Photo Credit: Jared Paul Stern
Rolex has a long history of motorsports heritage, dating back to the races and drivers it sponsored beginning in the 1940s. Since then, some Rolex models have become equally as rare and desirable as investor-grade classic cars. In 2010, Paul Altieri founded Bob's Watches, the first-ever platform for buyers, sellers and collectors of pre-owned Rolex watches to market their timepieces with transparent pricing. In the process, he has become a well-known vintage, classic and pre-owned Rolex expert. Here he has paired six iconic Rolex models with their equally legendary automotive counterparts:
Photo Credit: Bobs Watches
Rolex "Paul Newman" Daytona, Ref. 6262: Ferrari 250 GTO
"This one's easy. The most iconic racing watch ever made, and the most desirable sports car ever created. Paul Newman himself did race a Ferrari at one point, as it happens the 365 GTB/4—aka the Daytona. Prices for 250 GTOs are now approaching $30 million. Pink Floyd's Nick Mason and Ralph Lauren both have one in their collection."
Photo Credit: Bobs Watches
Rolex "Pre-Daytona" Chronograph, Ref. 6034: Mercedes-Benz 300 SL "Gullwing"
"In terms of street cars, the 300 SL ranks among the most beautiful automobile the world has ever seen. Gorgeous pre-Daytonas have the same kind of panache, the horological equivalent of gullwing doors, and have become equally precious. Pablo Picasso and Clark Gable both owned Gullwings."
Photo Credit: Bobs Watches
Rolex "Steve McQueen" Explorer II, Ref. 1655: Jaguar XKSS
"In one of the vagaries of the watch collecting world, Steve McQueen never actually wore the Explorer that came to be named after him—and it doesn't really matter because the watch is so stunning. Ditto the XKSS, which the King of Cool drove for many years and which Jaguar is now bringing back in a very limited edition."
Photo Credit: Bobs Watches
Rolex "Pepsi" GMT-Master, Ref. 1675: Porsche 911 RSR Martini
"The Martini Racing team has the most iconic competition livery of them all, and its most impressive victories came courtesy of Porsche's killer cars. The super-speedy 911 RSR, which captured three international and seven German victories in 1973, its very first year of competition, remains one of the most compelling examples. It matches perfectly with the Pepsi GMT, which was designed for transatlantic pilots who needed to keep track of two time zones."
Photo Credit: Bobs Watches
Rolex Military Submariner, Ref. 5517: Land Rover Series III
"In the '50s, '60s and '70s the British military had very high standards and expectations when it came to the equipment it commissioned to its most important personnel, hence the selection of two amazing machines: the special-issue Submariner and the Land Rover Series I, II and III. Both of course are incredibly collectible now."