Roger Smith's One Hundredth Watch is a Masterful Triple Calendar


From JustLuxe content partner iW Magazine.
Following his apprenticeship with the late George Daniels, Roger Smith has taken up the totem as the British master nonpareil. Devoting such exquisite attention to detail for every component of every watch, Smith's timepieces are a rarity and among the most sought-after among wealthy collectors.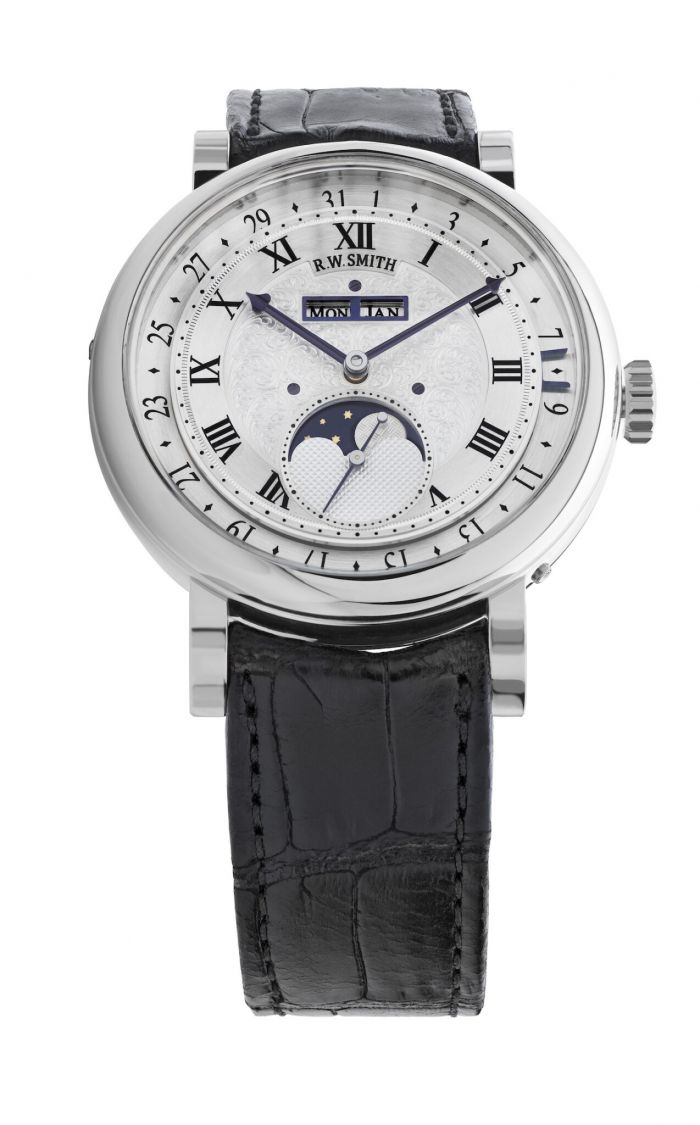 Roger Smith's 100th watch is a triple calendar. It's the first in his Series 4 collection.
His most recent watch, an instantaneous triple calendar, here represents only the one-hundredth individual watch made at his Isle of Man atelier over the course of twenty years. Smith's watches embrace an ethos of subtle complexity and understated ingenuity and finesse. Supremely elegant and easy to read, Smith's latest creation houses his own manual-wind movement with the updated monobloc co-axial escape wheel.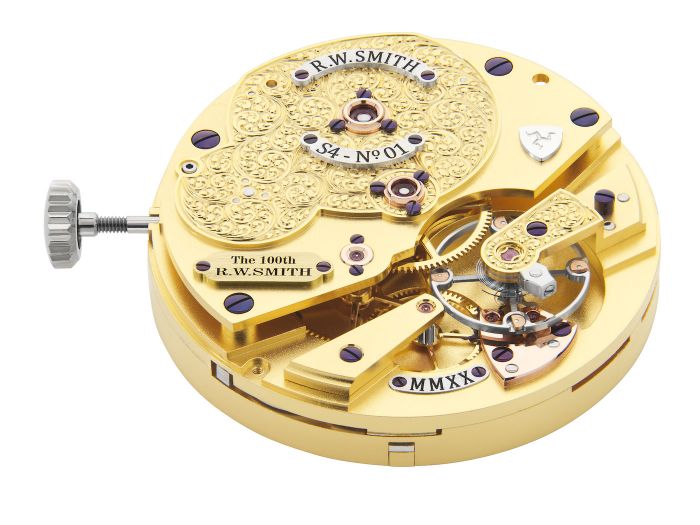 The entire movement is finished with exquisite fillagree and frosting in gold with components held securely with screws authentically heat-treated to a variegated blue and purple hue.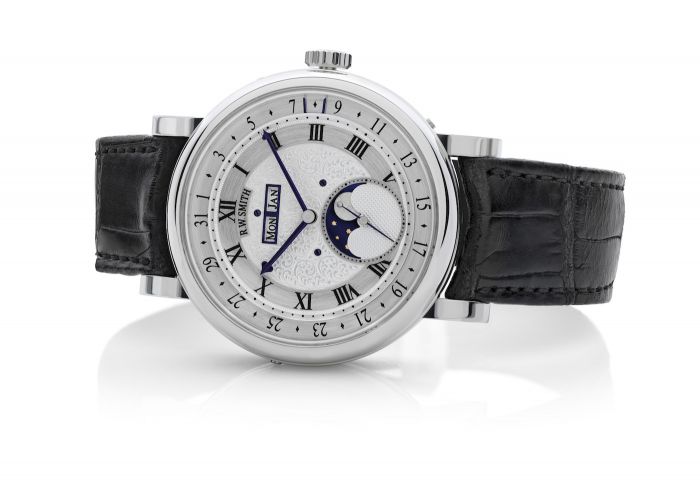 Smith's date display is a bracket that circles the perimeter of the dial and frames the current day of the month.
On the dial-side more sophisticated aficionados will note the elegant solution to the day-of-the-month display. Rather than the typical date pointer with a hand that reaches out from the central post, Smith has deftly incorporated a system that uses a bracket that circles the perimeter of the dial and frames the current day of the month, leaving the view of the other displays uninterrupted by an additional hand emanating from the center.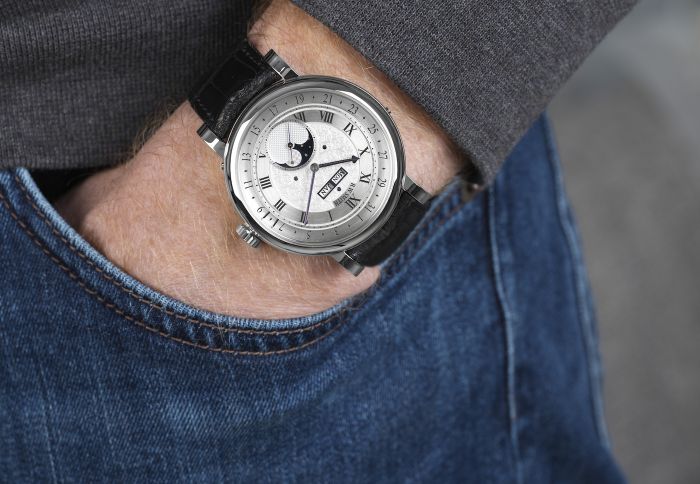 This absolutely stunning timepiece, the first of Smith's Series 4 collection, can be customized to some extent and is only available by individual consignment for patient collectors. Although the atelier does not advertise prices, you can figure on a starting point in the neighborhood of $300,000.

MORE FROM IW MAGAZINE:
Bulova Updates a Vintage Chronograph
6 New Dive Watches For 2021
Hublot Big Bang Integral Watches Now Come In Color