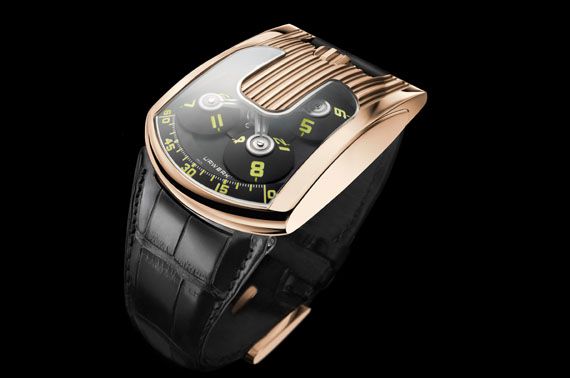 Luxury Watches:
It's not a name that rolls easily off the American tongue, but nonetheless Urwerk produces some of the world's most
luxurious timepieces
.
Established in 1995, by gifted watchmaking brothers Felix and Thomas Baumgartner and friend Martin Frei, a talented artist and designer,
Urwerk
watches draw on the rich history of timepieces while looking forward to the future with innovative technology, quality craftsmanship and design.
Named after the historic sundials of the city of Ur and the German word for work, Urwerk draws on inspiration from a diverse array of sources, from 17th century timepieces forward as well as people, machines, ideas and objects. When creating a piece of genius, Urwerk seems to be succeeding in their aim "to follow nobody but to create their own path in pushing the boundaries of haute horlogerie ever further."

Urwerk luxury watches can be found at retailers around the world, owners can register their pieces on the official Urwerk website.