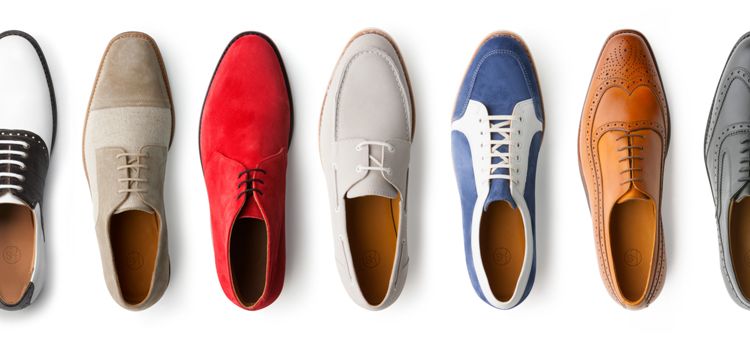 Photos Courtesy of The Left Shoe Company
Menís shoe designers are really stepping it up a notch; gone are the days when the only options consisted of dress shoes or sneakers. There is now casual footwear that gives men a polished look without having to jump into their Sunday best. Even betterótheyíll be made just for you.
The Left Shoe Company
offers made-to-measure shoes using a blend of technology and traditional craftsmanship to give men a way to create their own perfect shoe.