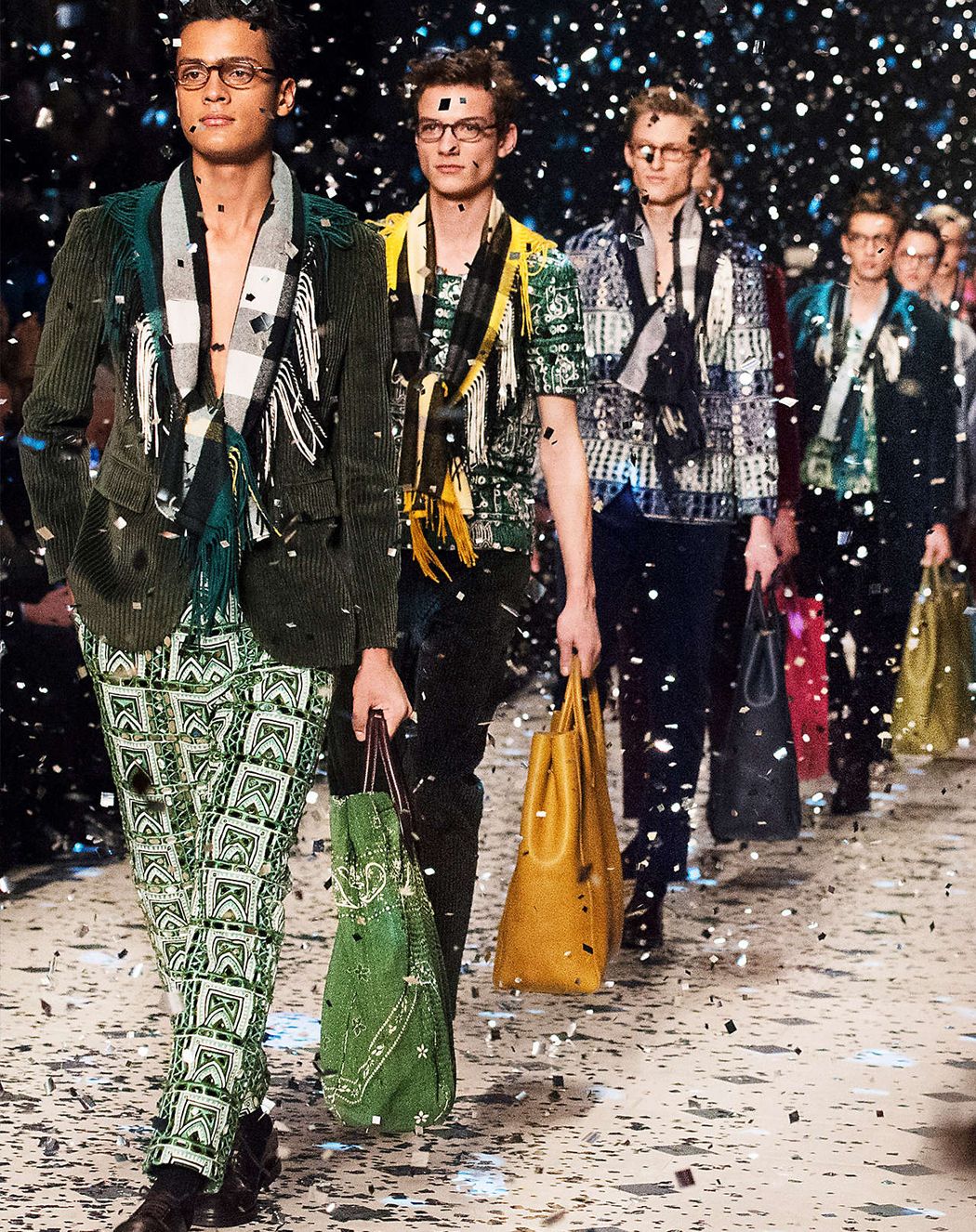 Photo Credit: Burberry
We recently reported that men are purchasing accessories in record numbers, but it seems that you guys have totally jumped on the handbag train too. Welcome. You're fashionably late, but we'll forgive you. According to reports from Euromonitor, men's bags account for almost 20 percent of the luxury handbag market, with yearly sales now hovering around the $6 billion mark. But the number of sales have only increased by about four percent, which means guys are spending more on their designer accessories than they did before. Looks like someone just realized the beauty of a new Dior tote.
Photo Credit: Dior
Of course it's not surprising that men are starting to gravitate towards higher-end options. Designers have taken to creating more fashionable pieces lately and the runway has been filled with every kind of murse, from under-the-arm clutches to carpet bag totes. In the past, bags were purchased for function rather than form, but the latest looks have included everything from purple fringe at Burberry, to leather whales at Thom Browne, and we're pretty sure you're not picking up that pink suede tote just to carry around your laptop and weekly expense reports.
Photo Credit: Thom Browne
But the climbing costs aren't entirely due to needing this season's it bag. The cost of raw materials is rising as well. The price of leather is increasing quickly due in part to the cattle shortage in the US. At the moment there about 90 million cattle stateside, the lowest number since the USDA began recording numbers in 1973. This means leather goods—yes shoes, belts and our beloved bags—are being sold at an almost three percent increase, an all-time high. But it doesn't look like any of that is stopping men (or ladies for that matter) from shopping the best designs on the runway.