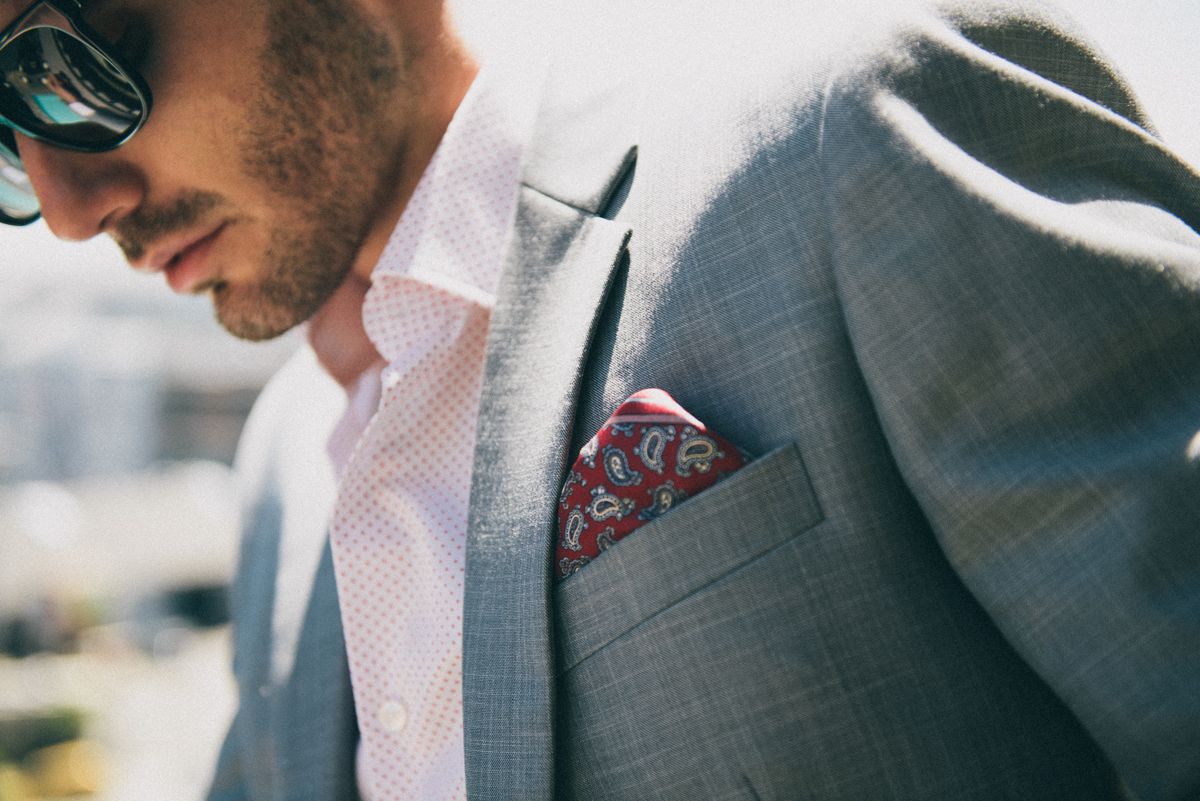 Photos Credit: 8/Omakase
The men's luxury market has been growing exponentially over the last few seasons as men begin to embrace style and find their own sartorial groove. That being said, many men, even the most fashion-forward ones, still don't love to shop. Online shopping offers them an easier way to access the styles and trends they're searching for, but it doesn't give them the fit or tailoring they need. To find a balance between the two and streamline the retail process, men's subscription boxes have been popping up left and right, offering everything from head-to-toe looks to accessories only. One subscription brand that should be on your radar is 8/Omakase, a made-to-measure clothing service that sends fashionable men everything they need to round out their style-savvy wardrobe.
The company was named after the Japanese phrase omkase, which is often used in sushi restaurants as a way of saying that you trust the chef to decide on a dish for you. It's a way to try new and unexpected flavors, something that 8/Omakase hopes to translate into fashion. Here, you're trusting online stylists and tailors to give you something that's fashion-forward, comfortable and well-fitted. They hope to relieve men of the decision making process and allow the experts to choose the best pieces for them.
The initial sign up process is fairly simple and quick. Once you've registered and filled out a (relatively painless) style profile, you'll be matched with a stylist and tailor who will create the best pieces for your size and preferences. Notate a few measurements—they have an online tutorial and it only takes a few minutes—and they'll create designs customized for your body type for a perfect fit. After that, just sit back and wait for your boxes. They'll send two a season, eight over the course of the year, and include four or more items per quarter so your wardrobe builds slowly, allowing you to incorporate your new digs with your old favorites.
Over the course of a year, jackets, pants, socks, shirts, sweaters, casual shirts and accessories will be sent to your doorstep. If for any reason anything isn't sized correctly they'll alter and tweak it until it fits like a dream, plus you can always email your stylist and offer up feedback so they can better learn what you love. Keep in mind that since this clothing is made-to-measure, you won't find traditional sizing labels on anything—it's all about the fit. Made from fabrics sourced from all over the world, most of the pieces can be dressed up or down for casual or business dressing to make your closet work double duty. And you don't have to lift a finger.
8/Omakase is available online and priced at $300 per quarter.