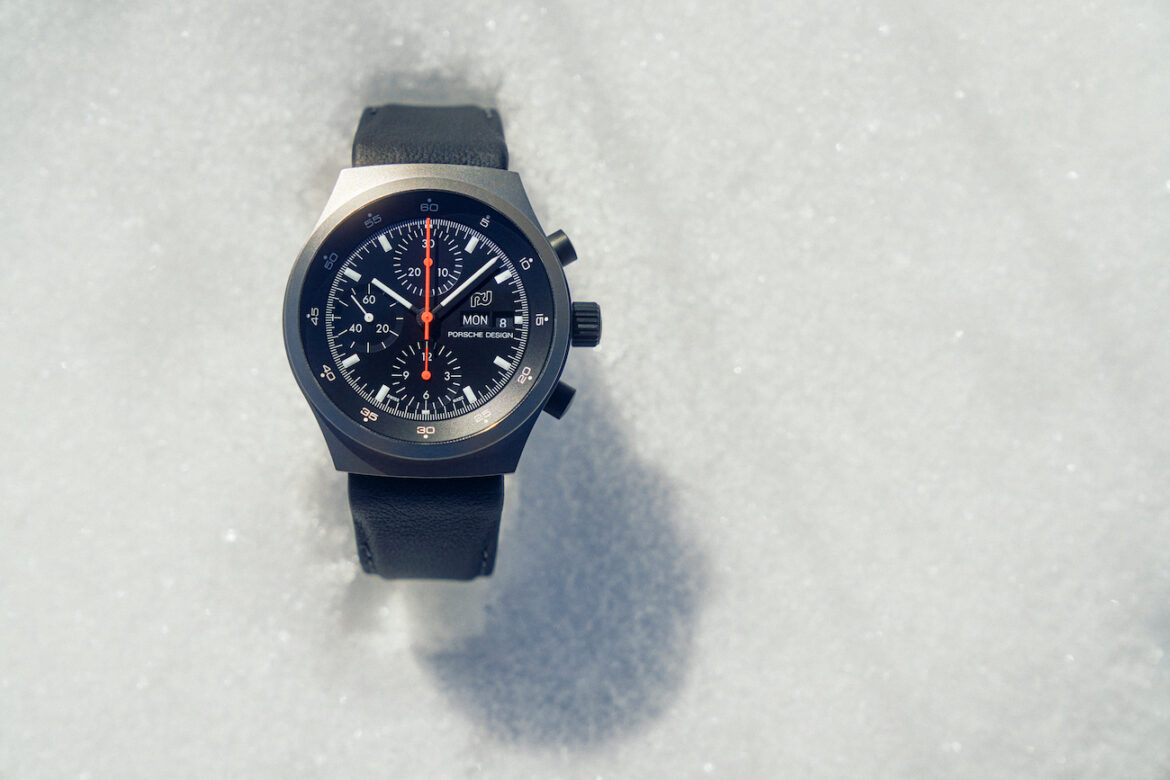 From JustLuxe content partner iW Magazine
Porsche Design launches a special edition of its Chronograph 1 to commemorate the brand's fourth year as a timing partner of the GP Ice Race in Austria.
The 250-piece limited edition echoes the original Chronograph 1 from 1972, which is often considered the first all-black chronograph.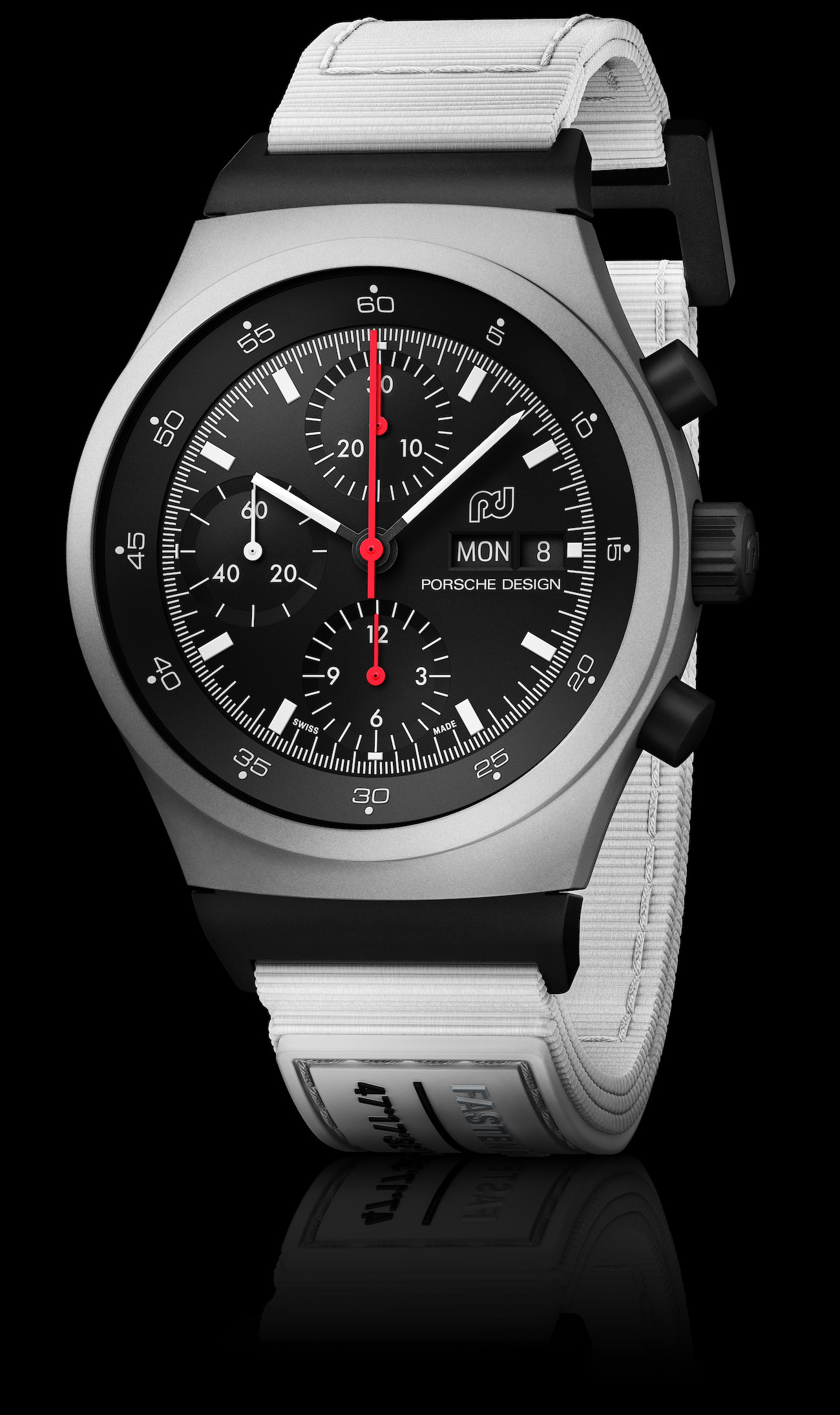 The new Porsche Design Chronograph 1 – GP Ice Race 2023 Edition.
The new Chronograph 1 – GP Ice Race 2023 Edition, like the original watch, delivers the appearance of a Porsche 911 dashboard to the wrist, complete with luminescent hour markers and a matte-black dial.
But on the new watch, Porsche Design updates certain details, such as using a pointed minute hand and red chronograph hands. The minute hand on the original model was rectangular while the chronograph hands on that 1972 edition were white.
Also reflecting modern technology, Porsche Design builds the new watch with antireflective, scratch-resistant sapphire crystal and an uncoated, 40.8mm lightweight silver titanium case.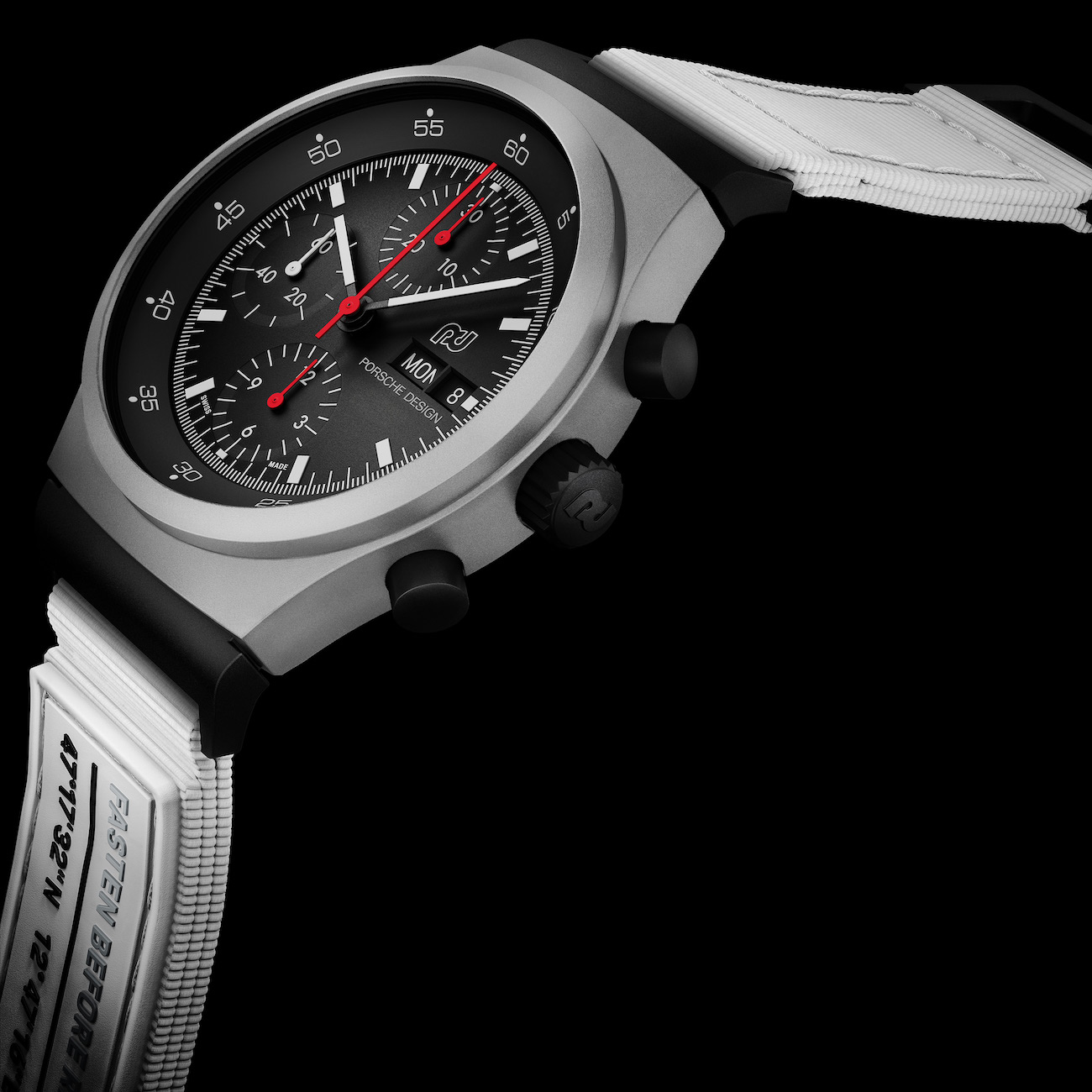 Inside the watchmaker fits its excellent COSC-certified WERK 01.240 caliber with a flyback function that powers a quick-switch date display and a bilingual day display. Porsche Design has engraved the edition number and the unusual GP logo on the case back. The logo, which depicts Yeti sitting on a tractor, is unique to this limited edition.
Porsche Design also provides two bracelet options: a textile variant and a classic black version made of vehicle leather and with a matte-black titanium folding clasp.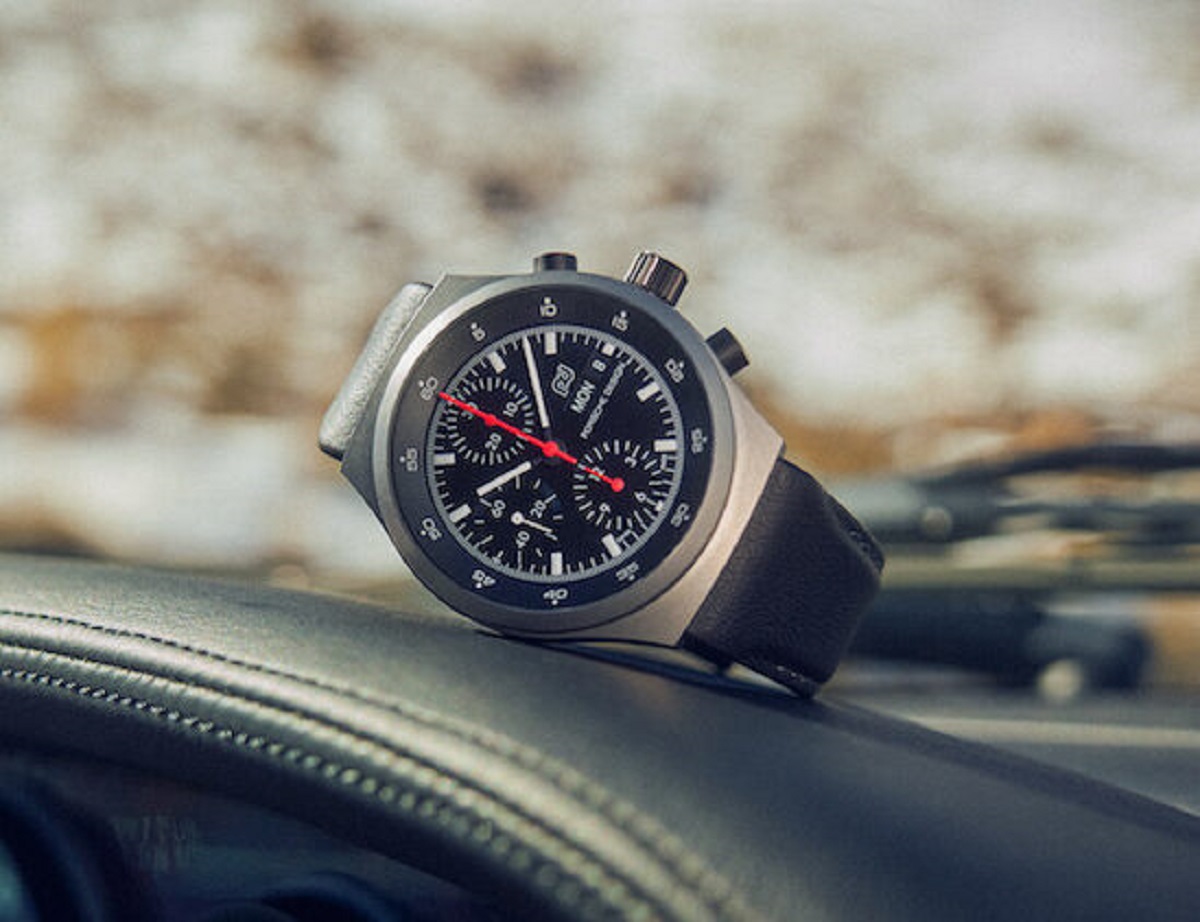 The Porsche Design Chronograph 1 – GP Ice Race 2023 Edition can be ordered at the Porsche Design website and in Porsche Design Stores. Price: $9,650.