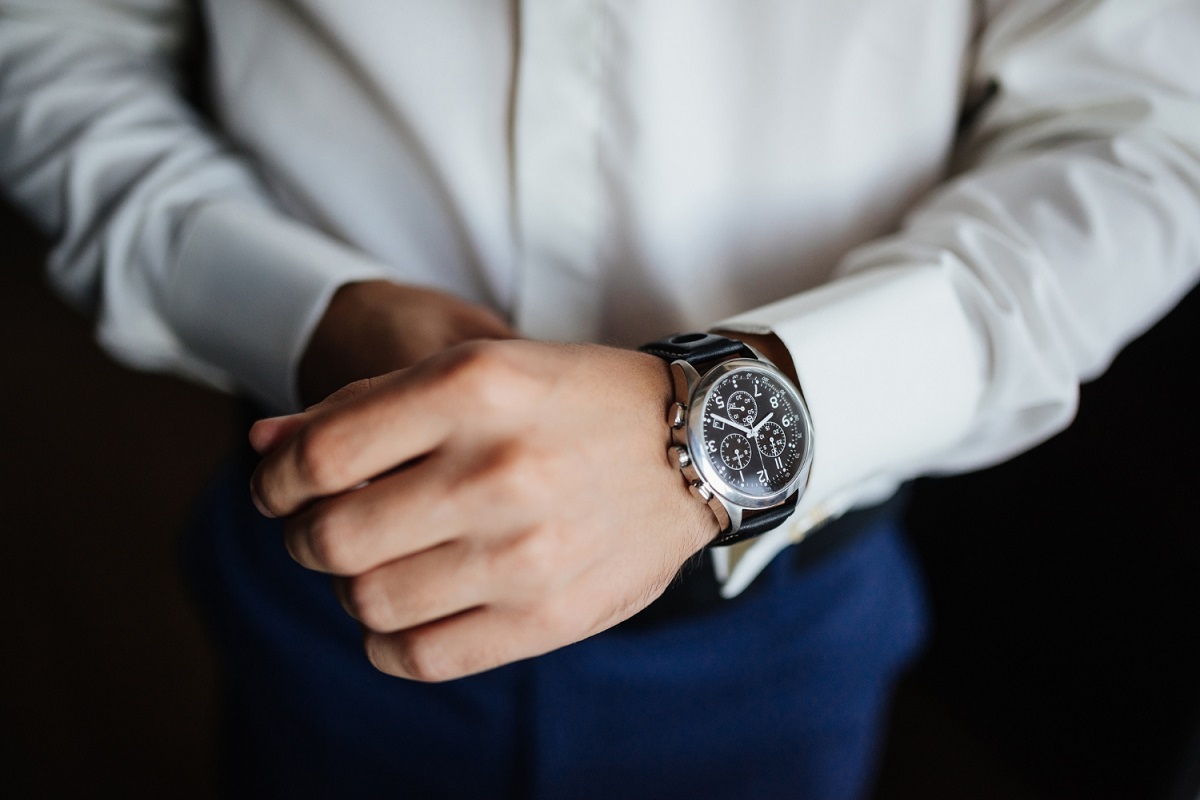 Hublot watches are not just timepieces, but a statement of style and sophistication. Wearing one of these luxurious watches will make a lasting impression on those around you and show that you have a taste for the finer things in life.
Hublot's name is the French translation for porthole. Launched in 1980, the luxury watch brand remains one of Switzerland's youngest watchmakers, but is slowly making its mark in horology with its innovative designs, intricate in-house movements, and use of unconventional materials like gold, ceramic, titanium, carbon fiber, and rubber.
Instead of using regular 18-carat gold, the watchmaker came up with its own gold alloy and called it Magic Gold, which has the ability to withstand scratches, and used it to create watches for those with an extremely active lifestyle.
Hublot and Sports
Through its partnerships with athletes and involvement in sports events, Hublot has established itself as a leader in the sports watch market. It is the official timekeeper of the recently concluded FIFA World Cup, with brand ambassadors including Novak Djokovic, Usain Bolt, and the late Kobe Bryant. This is why the best Hublot watches are not only stylish and luxurious, but they are also highly functional and can withstand the rigors of a sporting lifestyle.
With a variety of styles and designs to choose from, you can select a model that best reflects your personal style and personality. Let's take a closer look at the brand's core collections:
Big Bang Collection
The Big Bang is Hublot's signature watch. All the watches under this line are bold and innovative, perfect for those who want to make a statement. With the distinctively massive round case and six titanium H-shaped screws on the bezel, the timepieces in this collection are definitely not your average watch. For those looking for Hublot watches for women, the brand has also come up with Big Bang watches with bezels that have a scintillating round of brilliant cut diamonds.
Ultimately, this collection is ideal for trendsetters, artists, athletes, and anyone else who wants to make a statement with their wristwear.
Spirit of Big Bang Collection
The Spirit of Big Bang possesses all the familiar elements of a traditional Big Bang watch, except for one thing. The H-shaped screws and the high-tech materials are presented in an elongated tonneau case, resulting in a softer, more elegant version of the Big Bang.
Unlike the round case of the Big Bang collection, the Spirit of Big Bang has a barrel-shaped case that is more angular and modern. This unique case shape sets it apart from other watches, and gives it a contemporary and sophisticated look.
The Spirit is available in titanium, King Gold, and ceramic. The addition of the finest diamonds and vibrant colorways in this collection have also made it popular among watch aficionados.
Classic Fusion Collection
With its clean lines, pared-down dials, and satin-finished bezels, the Classic Fusion offers a more classic and refined collection compared to the bolder Big Bang and its sibling. While the Big Bang is known for its unique and eye-catching designs, the Classic Fusion offers a simpler and more understated look that is still luxurious and sophisticated.
The Classic Fusion collection is available in a variety of materials, including ceramic, titanium, and 18k gold. The watches feel luxurious but unfussy, and are versatile enough to be worn in both casual and formal settings, making them great for daily wear. The Hublot watches for men from this collection are ideal for CEOs, executives, and anyone who values sophistication and understated elegance.
Whether you're in the market for a new timepiece to add to your growing collection, or this is your first foray to the world of luxury watches, make sure to visit Zadok Jewelers and try on a Hublot watch today. Hublot's core collections have something to offer to everyone, from bold and innovative styles to classic and timeless designs.
Zadok Jewelers is a premier retailer of high-end watches and jewelry, and they offer a wide selection of Hublot watches for you to choose from. With their knowledgeable and friendly staff, you can try on different models, compare styles and materials, and find the perfect watch to suit your personal style and taste.