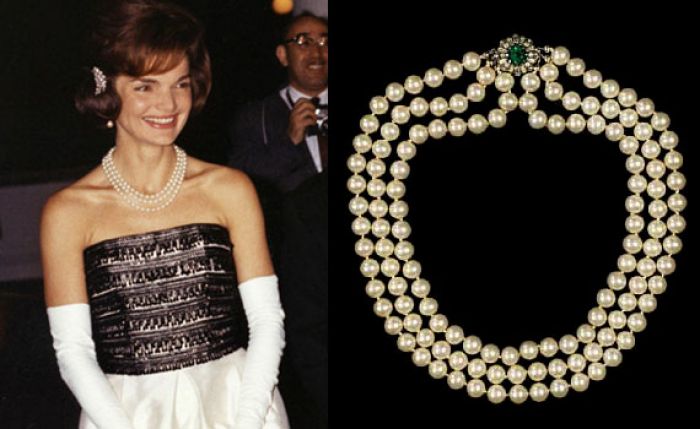 News & Trends:
Decades later, Jackie O remains a style icon. Now
luxury fashion
lovers have the opportunity to follow in her well-heeled footsteps as her famous strands of pearls are set to go on the auction block.
Bonhams of England will be auctioning off an iconic three-strand pearl necklace that belonged to the former First Lady on August 15th, as part of their "Pioneers of Popular Culture" sale.
Jackie O was rarely seen without a pearl necklace, but it is rumored that the three-strand necklace with an emerald and diamond clasp is actually made of phony pearls. Legend has it that fashionable Jackie had a proclivity for misplacing her pearls, and that the value of the pearls, if they are fake, is around a few hundred.

The possibly fake pearls are estimated to go for $47,000 at auction time, thanks to being part of a legendary wardrobe.