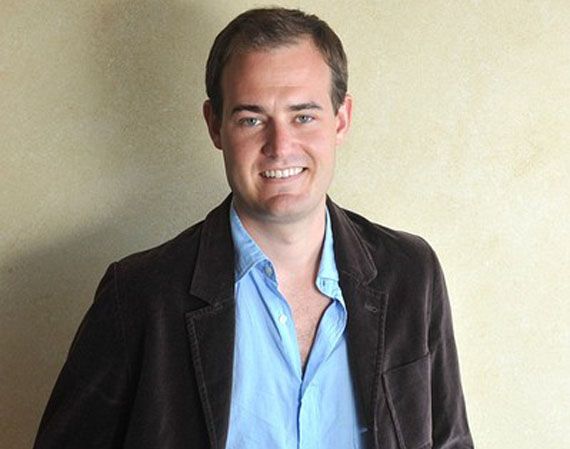 Photo Courtesy of ThePointsGuy.com
Credit cards are complicated enough on their own, and when companies start boasting about the bells and whistles of each card, sorting through it all quickly becomes a boring chore. In the interest of clearing the clutter for the common customer, Brian Kelly assumed the role of The Points Guy and started a blog about all things bonus points in June 2010. This tome of
travel
tips can be a lifesaver for both business and leisure fliers, and he sat down with JustLuxe to give our readers some extra insight.


JustLuxe: How did the idea for The Points Guy blog come about?

Brian Kelly: I've always been into frequent flier programs— even when I was a kid. In college I figured out how to get airline elite status (on US Airways by the time I was a sophomore) and free upgrades, and from that point on I was hooked. I upped the ante when I started traveling extensively while working on Wall Street, learning the ins and outs of several airline and hotel programs and how to use credit cards to boost my miles, talking to other frequent travelers and insiders on FlyerTalk and learning from them. I also started a small business, planning travel for clients using their miles. After prodding and encouragement from friends, I started to blog about news in the points world in June 2010, and The Points Guy just took off from there.

JL: If someone out there does not already have a points card, which one would you recommend they start with and why?

BK:
If you have good credit and want free travel, the Chase Sapphire Preferred is a great first points card. It comes with a 50,000-point sign-up bonus, the $95 annual fee is waived for the first year, and there are no foreign transaction fees. Points can be transferred to a number of different travel partners (Continental, British Airways, Hyatt, Marriott, Priority club and Amtrak) or can be used to buy any ticket. Being a very flexible card with a big sign-up bonus and waived annual fee makes it a great entree to the points world.

JL: Is it more about the type of card you have, or the way you use it to gain points?

BK: Both. If you have a bad card or put everything on a non-points debit card, you are cutting yourself off at the knees. That being said, even if you have a ton of valuable points and then redeem them for bad values like gift cards, then you need to reassess what you actually want out of your points. Anyone with a cohesive strategy should be able to redeem their points for free first-class seats sooner than they thought possible.

JL: Do the card companies ever get irked that you tell the world about all the easy ways to accumulate points, or are they supportive of your efforts?

BK: They are supportive because I'm just highlighting valuable ways to use points. In the end, that makes their cards look more attractive. To be clear, I don't advocate shady methods like selling or bartering points— everything I recommend is within the confines of honest points-earning. I'm just highlighting the most valuable ways to redeem points— and getting creative to do so— if the card companies or frequent flyer programs didn't approve, they'd change their programs. But then I'd still find a way to maximize!

JL: What three cards would JustLuxe readers benefit most from?


BK:The Amex Platinum is a tried and true card for the luxury traveler who values service and benefits. Especially for the international traveler, the perks are too good to ignore: While it has a $450 annual fee, you get $200 a year in airline rebates, $100 free Global Entry registration (which is AMAZING and makes getting through [customs] so much quicker and easier), lounge access to American, Delta, and US Airways airport lounges, Starwood Gold status and so many other benefits (no foreign transaction fees) that make traveling more enjoyable and end up saving you time and money. For me and I suspect many other JustLuxe readers, the benefits hugely outweigh the annual fee. Especially if you take advantage of those rebates— it's like only spending $150 on an annual fee.


Card two is the Chase Sapphire Preferred. Beyond just looking cool, (its a carbon fiber type card that always draws attention when I use it) it comes with 50,000 bonus points at sign-up, only has a $95 annual fee which is waived the first year, gives you primary auto insurance, has great transfer partners (mentioned above) and no foreign transaction fees. It's another great card with transferrable points for a lot of flexibility.


Third is the Capital One Venture— which is a fixed-value points-earning card. Cardholders earn two points for every dollar spent, and points are fixed at a value of one cent each — which essentially translates to a 2% return. For frequent international travelers, the big benefit is that there is no foreign transaction fee. Because points have a fixed value, this card is good for people who need the flexibility to redeem points on any flight since using these points is just like using cash. The main drawback, however, is that it's not a good card for travelers who want first-class redemption awards since it would take impossible amounts of points to purchase those tickets.
JL: How can these card holders maximize their points earnings?

BK: Every dollar you spend should be on a points-earning card, and you should pay your card off every month or else the interest you pay will negate the benefit of points earned. One way to boost your points is by shopping via airline's online shopping portals, many of them link to huge retailers you probably shop at anyway like Target, Crate & Barrel, BestBuy, Barnes & Noble, etc. Sign up for their dining programs, and you can earn up to three points for every dollar you spend at participating restaurants. You can also get in on special deals by reading my blog, and trust me, before you know it you'll have more than enough points for your dream award!

Brian Kelly's unending expertise can further be found at ThePointsGuy.com.