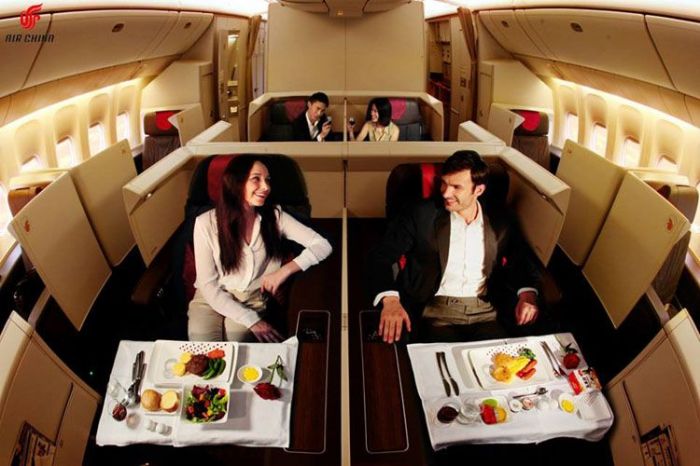 Photo Courtesy of Air China
Commercial airliner Air China will add fine wine to its first-class menu for passengers on long-haul flights. The announcement of the new level of service was made in Burgundy, France during the world's oldest charity wine auction, Hospices de Beaune — a specialty event that first began in 1859.
Air China has attended the celebrated fine wine auction, which showcased 2013 vintage wines from the 43 wine-producing regions of Burgundy (which include Corton, Batard-Montrachet, Mazis-Chambertin, Meursault and Beaune), for three consecutive years. The airline acquired 2,013 "young" bottles of wine — 17 barrels of three brands of red and two brands of whites — at the auction to kickoff its new fine-wine upgrade for first-class passengers.
The Chinese airline says that its mission in 2014 is to build its "Sky Wine Cellar." The French vintage wines of classified growths are being served on European and U.S. routes operated by Boeing B777-300ER aircraft. Fine wines will also be served to first-class flyers onboard their new Boeing B747-8 airplanes.
Air China is already looking forward to the next Hospices de Beaune auction, as plans to expand on its "Sky Wine Cellar" are uncorked and ready to take off!