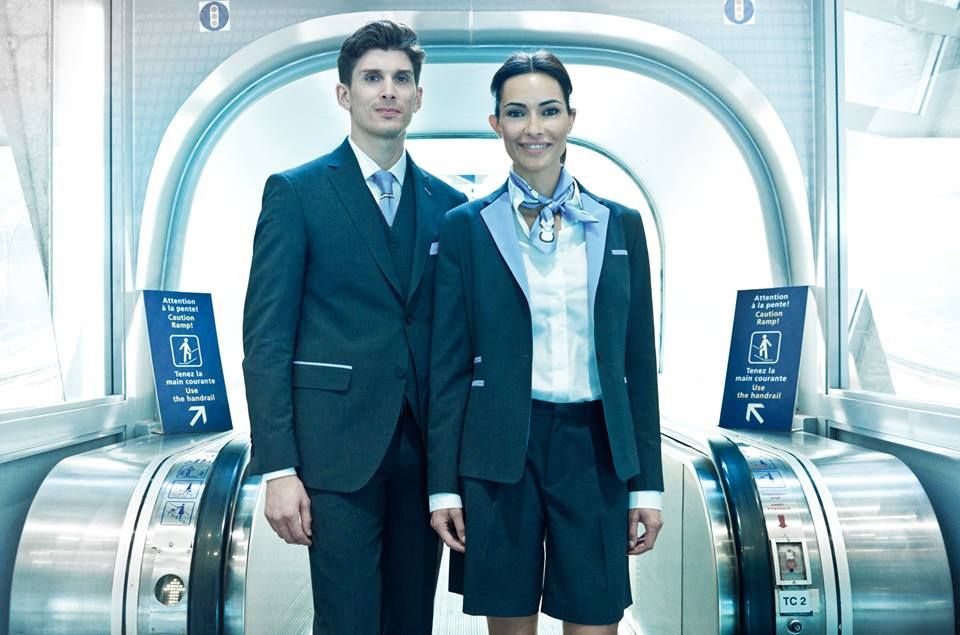 Photos Courtesy of La Compagnie
If you find yourself flying between Paris and New York fairly often, you should definitely check out La Compagnie. The business class-only boutique airline is fairly new still, having just been officially launched back in July by L'Avion Founder Frantz Yvelin (with the help of Former Swissair and JetAirways COO Peter Luethi), and wants to bring business class service "back to where it belongs."
"With French style and American dependability, La Compagnie will become the choice of the current generation of hard-working business travelers who demand something more from air transportation," says Yvelin.
They use a redesigned Boeing 757-200 (they're expecting a second in December) that is dressed up in baby blue, with a range of 3,900 nautical miles and modern winglets (which apparently helps cut fuel consumption) deemed perfect for the company's cross-Atlantic route. The interior features 74 lie-flat seats in a 2x2 configuration, without any other classes to take up room.
Menus onboard are created by Christophe Langree, the Michelin-starred chef of Hôtel Matignon in Paris—which is where the Prime Minister of France lives. Other amenities include Business Class Lounge access (as well as Fast Track Priority access when you arrive); cosmetic kits from Caudalie; Samsung Galaxy tablets that include movies, newspapers, games, and books; and complimentary check-in of skis, surfboards, bikes, and golf clubs. Plus, for those who live in France, the entire crew—consisting of 13 in the cockpit and 20 in the cabin—are all native French speakers.
During the summer, La Compagnie was offering a rotation of four to five flights per week, but they're expecting numbers to rise during the travel season.