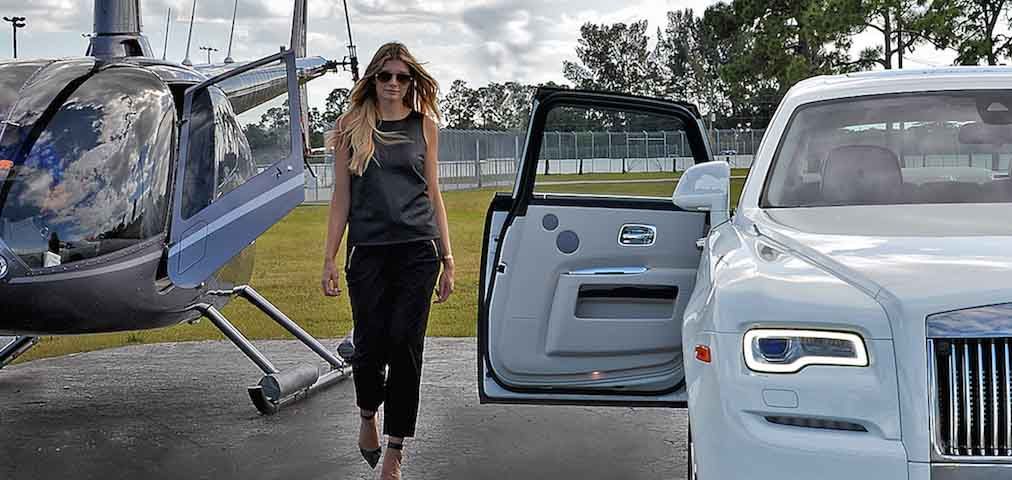 Photos Credit: EvoLux Transportation
When people think of private aviation, they generally think of jets. We get it, they're sleek and sexy. Let's not forget about helicopters though. Okay, so they may have a slightly awkward bulbous shape to them, but they're actually way cooler than jets because they aren't limited when it comes to taking off and landing. After all, as Fifty Shades of Grey proves, who wouldn't want to be picked up for a date on the roof of a skyscraper? And of course, as with all forms of travel nowadays, there are convenient charter companies for helicopters too, like EvoLux Transportation.
Unlike larger aircraft, the smaller size of helicopters make it possible to use for any number of reasons, whether you have an extravagant weekend planned of you just want to skip road traffic on your daily commute. Plus, you get to bypass airports entirely.
"We let travelers make their choices, where they want to go, where they want to depart from, which helicopter operator and aircraft type. Then we help clients locate seatmates who can reduce the expense," says EvoLux Transportation founder and CEO Ray Leavitt, an aviation entrepreneur and former private flight coordinator.
Based in Stamford, Connecticut, EvoLux is an online reservation service that offers two different styles of charter: the SkyLimo and SkyShare. The former is the quickest way to get a helicopter all to yourself. All you have to do is input some information into the system (like date, number of passengers, and destination) and then choose the rotorcraft you want.
If you don't mind sharing, SkyShare is a pretty great option too. The virtual reservation is priced per-seat and other people (whether friends or strangers) can opt in. The company essentially crowd-sources to fill the empty seats, promoting the flight on their website and through emails to other SkyShare members. If the flight doesn't get enough people, the reservation stays grounded and no one is charged anything.
Though EvoLux is only available throughout Florida and the greater New York area at the moment, the company has plans to fly the California and Texas skies soon.