JetEdge
Saving Time, Savoring Travel: A Q/A Conversation with Bill Papariella, CEO of JET EDGE INTERNATIONAL
Specializing in large cabin aircraft management, Jet Edge International CEO Bill Papariella serves the aircraft and flying needs of nine-figure ultra-high net worth jet owners. Since purchasing the company in 2011, Jet Edge, under his guidance, has grown to become the full-service aviation platform trusted by the world's elite.
Previously an accomplished entertainment executive responsible for helping produce large budget Hollywood films, Papariella understand the needs and wants of the UHNW (ultra high net worth), especially when it comes to saving time and savoring the experience of private jet travel. JustLuxe recently communicated with him about how he built Jet Edge into one of the fastest growing success stories in private aviation.
JL: First, how many large-cabin private jets do you have right now? Is Jet Edge still expecting more Bombardier and Embraer jets by year end?
BP: Absolutely, Jet Edge currently manages 55 large cabin aircraft today and we expect to be north of 70 by the end of the year. Large cabin aircraft have seating configurations of between ten and fourteen passengers, with the general range around 6000 nautical miles.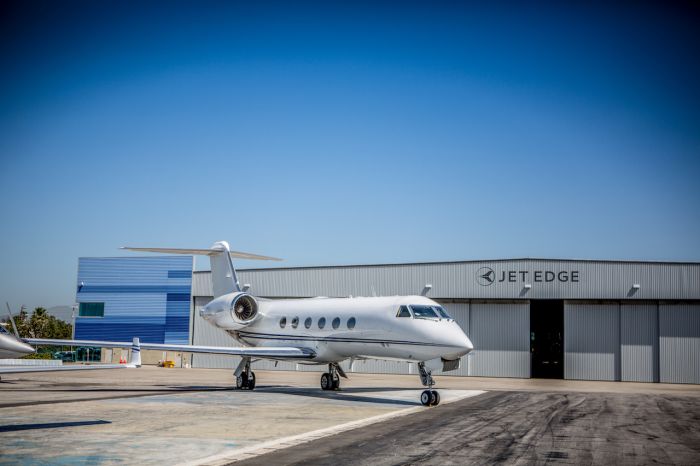 Jet Edge
Gulfstream will always be a core product set for us, but we are now excited to be diversifying with other respected manufacturers in the industry. Right now, we are currently focused on expanding our Bombardier Global fleet and also incorporating Embraer Legacy into our portfolio.
JL: How has Jet Edge's customer base evolved with the growth of the company?
BP: Just as Jet Edge has become well-known in the ultra high net worth community for large-cabin aircraft management, our owner base has become more robust as well. As an example, Jet Edge currently counts 23 Forbes List billionaires as clients. We're focused on that segment, and partner with them also. Our aircraft owners are exceptional individuals who trust us with their most valuable asset, their time.
JL: What is it about Jet Edge that attracts this discerning population?
BP: One of the advantages we offer our clients is that we specialize solely in managing, and managing only the large-cabin jet. Many of our competitors manage everything from light jets, through the large cabin. We don't. All we do – and all we've ever done is manage and know the mechanics, the ins-and-outs, the real essence of large-cabin jets.
Jet Edge is built to serve a client whose average net worth is nine figures, plus. This client expects a different level of service, an intuitive level, where we know what they want and need often before they do. Perfection is the expectation, always accomplished. Our service teams are professionals with extensive hospitality training.
So, when our jets are flying, we see ourselves as an airborne hospitality company. When our planes are on the ground, we see ourselves as asset managers. We envision each aircraft under our management as its own individual business entity. It's our job to make sure that each aircraft is as profitable as the owner wants it to be
JL: What is your safety record?
BP: Our most meaningful differentiator is safety. Jet Edge is one of only six companies in aviation that has all four third-party aviation safety certifications: IS-BAO Stage 3, Wyvern Wingman, ARGUS Platinum, and the FAA's Aviation Safety Action Program. Safety is primary to all we do.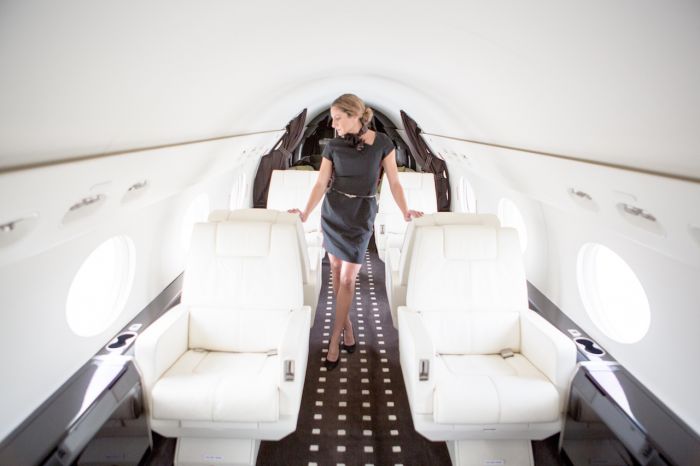 Jet Edge
JL: Finally, could you explain what your definition of luxury, in terms of your industry, and Jet Edge specifically?
BP: One of the unique parts of our elite service culture is that we have moved from believing that luxury is a product. It is, if anything, a dimension of experiential lifestyle, a dimension of worth.
Jet Edge was built to give ultra high net-worth individuals the finest aircraft ownership experience possible. One of the most significant parts of being a Jet Edge owner is that we understand how owners wish their private jet experience to integrate into their lives. And this dimension varies remarkably. For example, do they want to charter their aircraft for 500 hours a year and make money on it, or do they want their aircraft to reside in the hangar, not to be touched by anyone but the owner him or herself? Jet Edge knows.
As regards the flight experience, does the owner want a bottle of 1996 Cristalle or Veuve Cliquot to be served by a multilingual flight attendant or does the owner want to get to his or her aircraft and have no one but the flight crew ready to go at that moment with only snacks and ice water? Jet Edge knows.
Our Jet Edge Team understands our owners' preferences, as well as how they choose to move throughout the world.
JL: Finally, how do you see the private jet industry evolving? Do you sense that the allure of private jet travel won't change?
BP: We see tremendous opportunity in the future landscape as it relates to the growing number of ultra high net-worth individuals worldwide. According to Forbes, 2018, there are a record 2,208 billionaires from 72 countries and territories. This elite group is worth $9.1 trillion, up 18% since last year. And as this group grows, commercial aviation is not getting better! It is getting worse: with TSA, customs, traffic at major airports, delays, cancellations, and other aggravating issues that waste consumer time and energy.
Private air travel is the ultimate solution for those who value their time. We believe this simple, yet important idea is becoming more valuable as time becomes inadequate for all we want to accomplish.
Also, new product offerings have increased the awareness of the ease of private aviation. For example, companies like JetSmarter have allowed people who can't afford to fly privately on their own quite yet, can still experience it on a shared economy, fractional basis. As those users continue to build wealth, they stand to become private aircraft owners after they have experienced this way of flying. We have no doubt that the private jet segment will continue to flourish and grow as the UHNW segment evolves.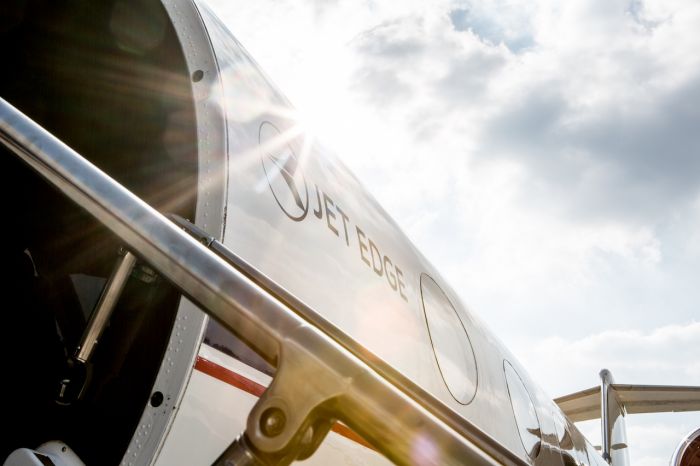 Jet Edge
Boarding the plane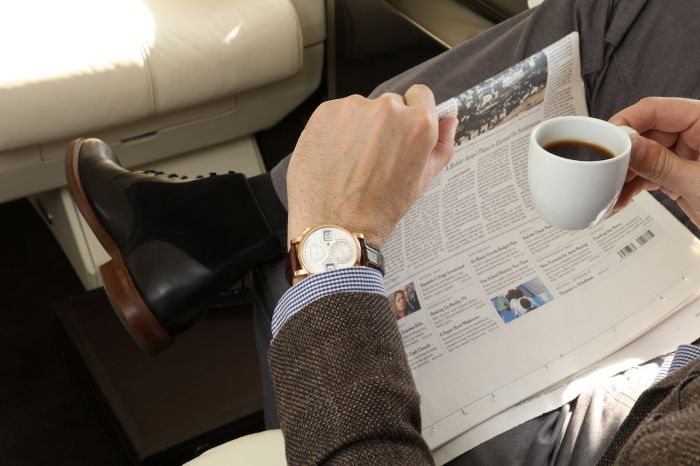 Jet Edge
On the Jet Edge Jet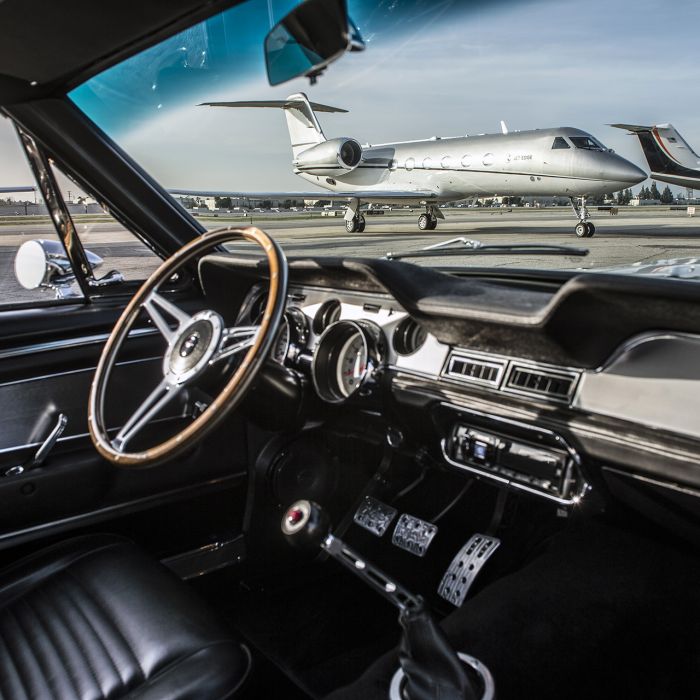 Jet Edge
From auto to jet: No wait, no TSA, no delays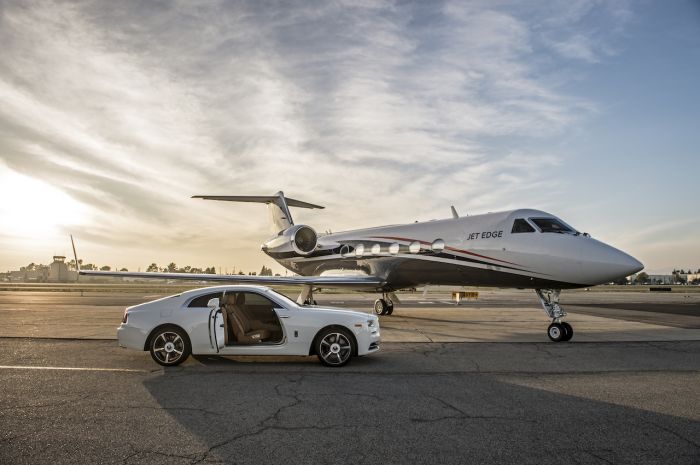 Jet Edge
Jet Edge airport pick-up. No waiting, no luggage carousels. Time saved.