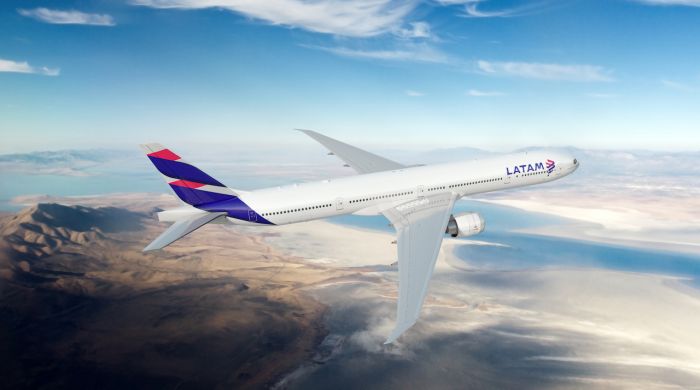 Photo by LATAM
"Travel changes you. As you move through this life and this world you change things slightly, you leave marks behind, however small. And in return, life — and travel — leaves marks on you." - Anthony Bourdain.
While traveling is amazing and it's always an adventure, sometimes getting to the actual destination can be less than glamorous. Which is why LATAM Airlines has completely redesigned and retrofitted their planes to make the journey just as enjoyable as the destination.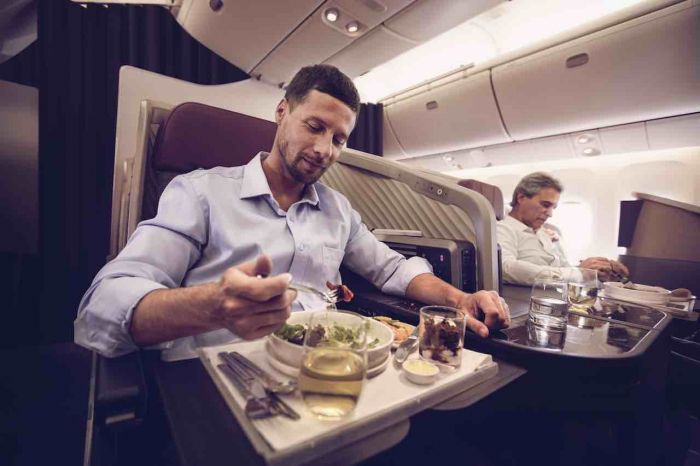 Photo by LATAM
Unveiling its new Premium Business service onboard the first Boeing 777 in its 200+ plane fleet to feature the group's new cabin standard, LATAM Airlines has made a $500 million investment to improve the passenger experience, which includes US$400 million in cabin renovations.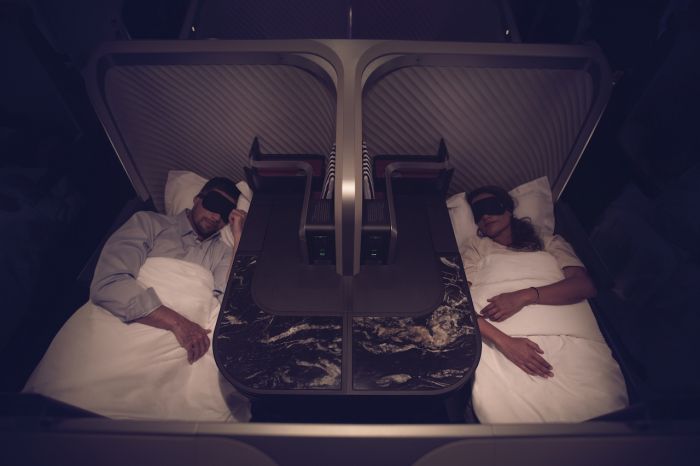 Photo by LATAM
The new Premium Business service offers more comfort and privacy so that each passenger can rest and arrive refreshed at their destination. The service has been completely transformed, starting with a new culinary concept as well as new cabin crew protocols and service elements, all designed to make for a more comfortable and luxurious experience.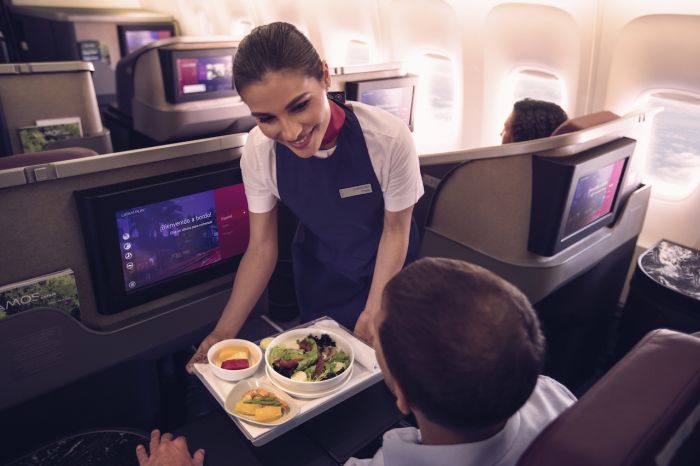 Photo by LATAM
Premium Business includes a new gastronomic proposition designed by renowned Chilean and Brazilian chefs Pamela Fidalgo and Aninha that allows passengers to rest well and wake-up revived on long haul flights. True to LATAM tradition, the menu will showcase South American ingredients and will also be accompanied South America's best wines, hand-selected by Héctor Vergara, the continent's only master sommelier.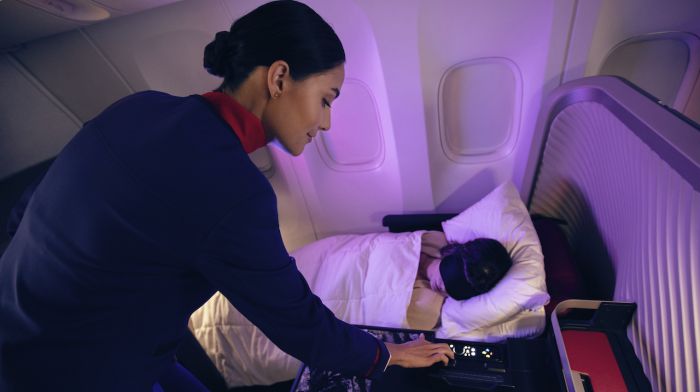 Photo by LATAM
In addition, LATAM has implemented new service protocols for cabin crew with fewer interruptions. It has also introduced new premium pillows, bed clothes and mattresses with temperature-regulating and pressure-point technology for every flat-bed seat to maximize comfort.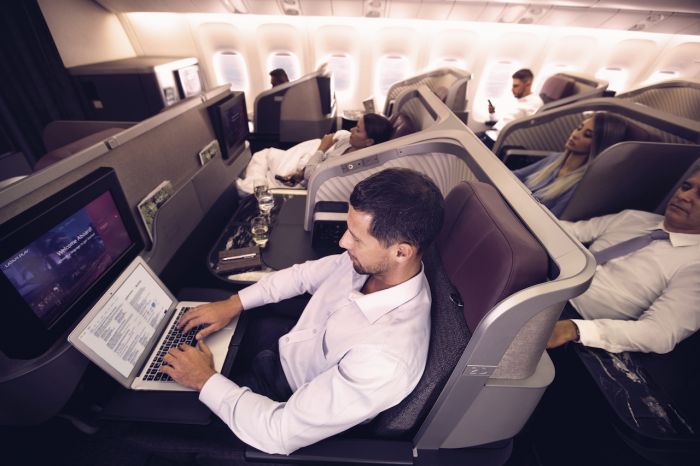 Photo by LATAM
The aircraft features new Premium Business seats with direct aisle access, a renovated Economy cabin and LATAM+ Seats, which offer greater space, a dedicated overhead bin and premium services such as priority boarding.
In the new Premium Business cabin, each custom-designed Thompson seat offers more privacy and direct aisle access, as well as configurations for both individuals and couples. The seats recline 180o into a fully-flat bed, feature the latest generation in-flight entertainment with an 18" Panasonic personal screen and have ample space for personal items.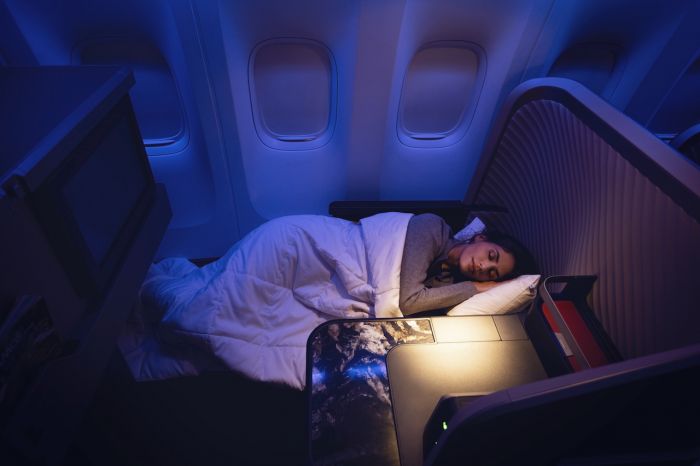 Photo by LATAM
With increased direct routes to Latin American and flights from over 25 major airports in the United States, there is really no reason not to jump on a luxurious adventure in the sky right now.