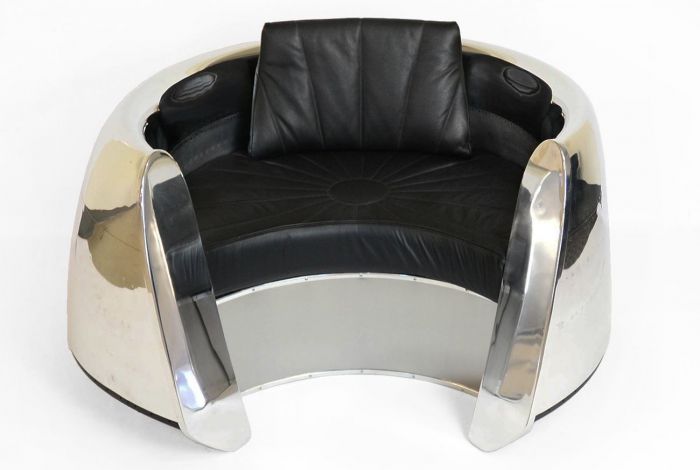 Photos Credit: Boeing
If you didn't get what you really wanted for Christmas, aviation enthusiasts will be happy to know they can now buy what their heart truly desires—luxury aviation furniture made exclusively from up-cycled Boeing parts. Of course, a passion for flight (and a love of eclectic furniture) is required, as the collection consists of plane parts re-crafted into chairs, coffee tables, side tables, wine bars, and accessories. Whether you prefer the sleek lines of a remodeled jet engine or a straightforward jumper seat to admire for its rough and rugged aesthetic, if you love the craftsmanship of aviation, you'll appreciate Boeing's luxury aviation furniture.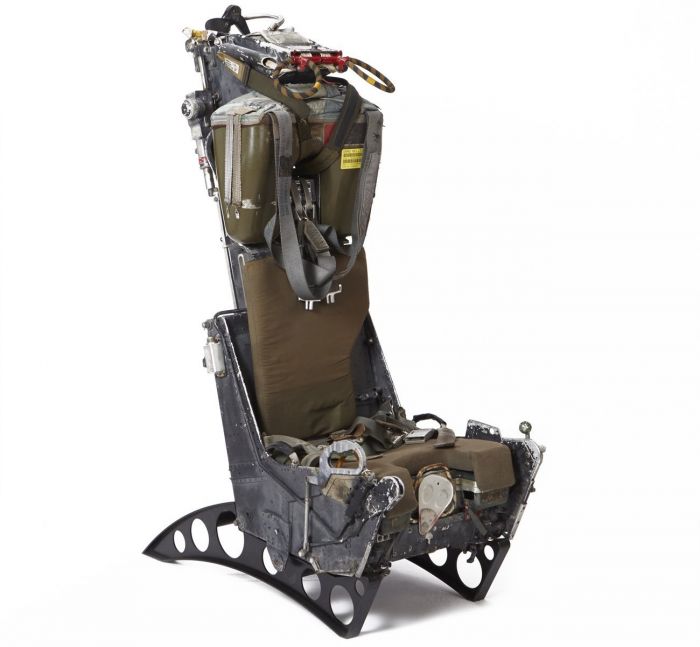 Of course, most of these pieces would work best in a man cave, private office, or maybe an aviation-themed rec room rather than your formal living room, but their design can be appreciated. The luxury aviation store features items starting from $5,500 to $19,500, the most expensive is which is the F-4 Phantom Ejection Seat 1. "Go from zero to Mach 2 without leaving your seat. This artifact is a genuine ejection seat from a McDonnell F-4 Phantom II fighter jet," notes Boeing. They add that "the two-seat F-4 twinjet was one of the most versatile fighters ever built. It boasted top speeds more than twice the speed of sound and became the U.S. Navy's fastest, highest-flying, and longest range fighter. Both the Navy Blue Angels and Air Force Thunderbirds flight demonstration teams flew the F-4 from 1969 to 1973." Truly a piece for a dedicated fan.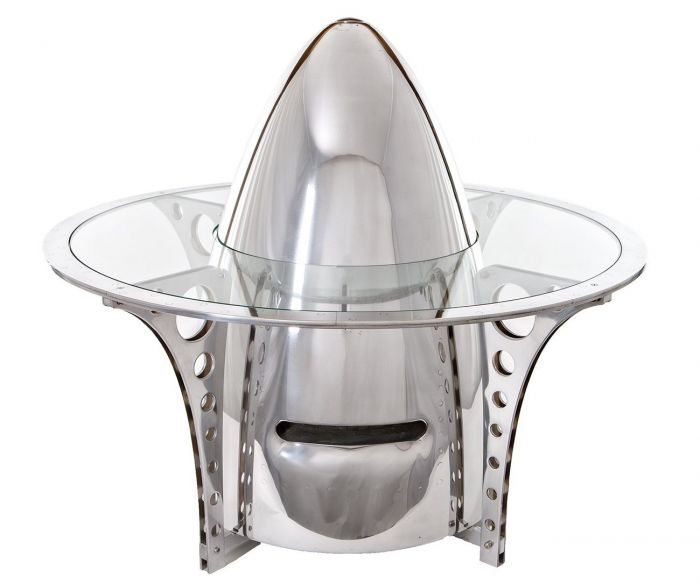 If you're not looking for an ejection seat and need something a little sleeker (or more functional) pick up one of the tables—coffee tables, side tables, even high-top cocktail tables can all be found crafted from pieces of Boeing's old engine parts. Pick up a Boeing 727-200 Conference Table made with slats from a 727-200 wing and curved legs made out of a Pratt & Whitney JT8D-9 engine stator from a 727-200. Or add the Boeing 737 Engine Coffee Table to your room, made with recycled 727 and 747 parts, including elements from Pratt & Whitney JT8D and JT9D jet engines.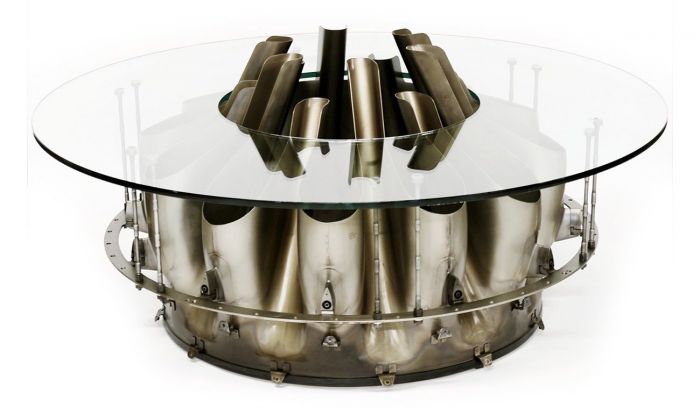 Whether you're adding to your office or want to impress the boys at your next get together, these pieces are unique, eye-catching, talking points that any true aviation enthusiast can appreciate. And you can enjoy it all safely from your own home.