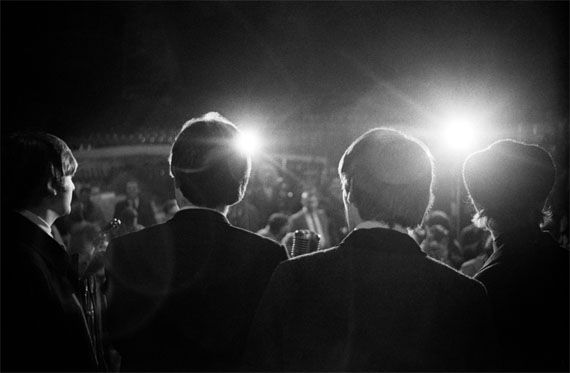 Photo Courtesy of Christie's
Here is another auction/adventure story from Christie's, the largest seller of high-end art at auctions for the first half of 2011. On the heels of
reporting sales of $3.2 billion
through the first half of the year, Christie's has more good news to report from its New York City location. Each lot of the 46-piece collection of
The Beatles Illuminated: The Discovered Works of Mike Mitchell
, a collection of specially produced photographs, sold at the July 20th auction.
Forty-six lots put to the blocks resulted in 46 successful transactions, which summed to sales for the perfect auction of $361,928, including buyer's premiums. Additionally, Christie's reported that the difference between expectations and final sales of the lots greatly exceeded the pre-auction estimates of the items.
The final price for nine of the top-10 highest priced lots was more than twice its pre-auction estimate. The highest priced lot sold for $68,500, nearly 23 times more than its $3,000 estimated value. The second highest priced lot of the 46-item auction sold at $30,000. While the highest estimated value assigned for a lot in that top-ten list was $6,000, the lowest priced item of the list went off the table at $9,375.
Even for The Beatles and world-renowned auction house Christie's, a 100-percent selling of lots makes for a special day. All 46 pieces of the gelatin-silver print finished collection were numbered and signed by Mike Mitchell.
Collectors worldwide will surely be following upcoming auctions for the second half of 2011. Go to
Christies.com
to see more.