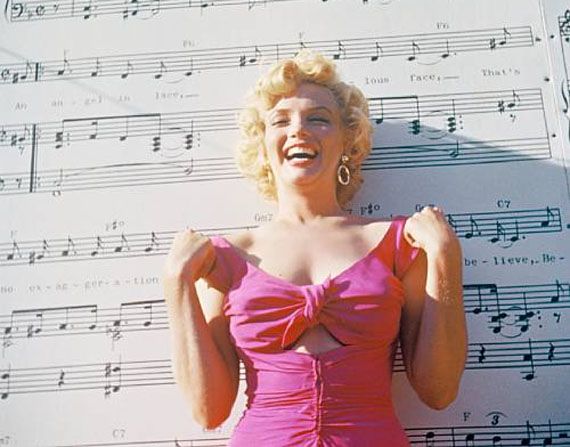 Photo Courtesy of Bonhams
Marilyn Monroe photographs
have done particularly well at auction. The incredibly photogenic star posed for thousands of shots. An image by Richard Avedon, sold at Christies for $231,491 and images from "The Last Sitting," a group of photographs taken by Bert Stern for
Vogue
before her death, sold for nearly $150,000 at Christie's in 2008.
The latest hot Marilyn items are a collection of 10 color three-dimensional negatives of the star, taken by Lani Carlson in 1952 which will be sold as part of
Bonhams & Butterfields
' December 14 auction of 'Entertainment Memorabilia in Los Angeles.' The negatives will be offered with the photographer's copyright and carry an estimate of $70,000 to $90,000. The photos were taken at a party hosted by bandleader Ray Anthony, celebrating the release of the song "Marilyn," written by Ervin Drake and Jimmy Shirl.
Also up for sale is a group of 15 limited edition prints of Monroe by Carlson from the same 1952 party (estimated at $5,000-7,000). One of the images shows Monroe in a bright pink dress against a background of oversized lyrics from the "Marilyn" song. 
Other Marilyn related items at a lower price point include a collection of candid snapshots of Monroe taken by a former Private in the US Army in South Korea while visiting soldiers, 1954 (estimated at $600-900); an apologetic telegram from the actress to director George Cukor in 1962, two months before her passing, regarding her famous dismissal from the film
Something's Got To Give
(est. $300-500); a group of five snapshots taken of Monroe on two different occasions while sitting in the rear of a car, identified as outside the St. Regis and the 21 Club in New York City, 1954 (est. $300-500); and several lots of photographs by Sam Shaw including candid images of the star at home, 1950s (est. $2,500-3,500); photographs of Monroe wearing a fur coat and greeting fans, 1950s (est. $2,500-3,500) and a group of images of the actress taken during the filming of
The Seven Year Itch,
1954 (est. $2,500-3,500). A preview is scheduled for December 9 through 11. Check out the auction catalog at
Bonhams.com
.