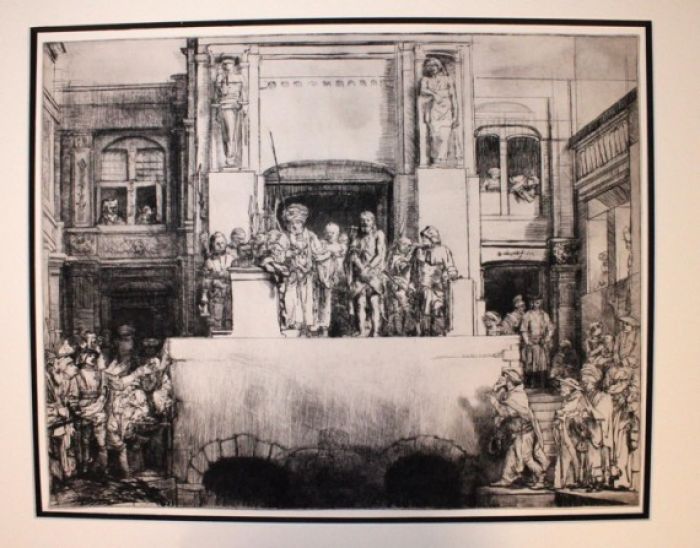 Photo Courtesy of U.S. Marshals
The infamous Bernie Madoff is far from the only fraudster with expensive taste and he's not the only one to see his collections sold.
Fine works of art
by Chagall, Matisse, Picasso, Toulouse-Lautrec, Rembrandt and other old masters as well as pieces by more recent famous artists are being sold off by the U.S. Marshals in an online auction that ends on July 2.
The pieces of art were seized from several federal court cases and proceeds of the sales will be used to compensate victims. Three of the cases involved men who made headlines in recent years for their activities. Marc Dreier, a lawyer from New York, was convicted in 2009 for fraud and money laundering $400 million and is serving time in a Minnesota federal prison with a release date scheduled in 2026. 
Justin French, a real estate developer from Richmond, Virginia was convicted in 2011 for stealing millions from federal and state tax credit programs intended to rehabilitate historic buildings. He is in a federal prison in West Virginia, with a scheduled release date in 2025. Shawn Merriman, the so-called Mormon Madoff who lived in Aurora Colorado, was convicted in 2010 for a mail fraud Ponzi scheme that defrauded 67 investors of millions of dollars. He is serving time in a federal prison in South Dakota with a scheduled release date in 2020.
The pieces up for sale include "Green Bird," (above right) by Marc Chagall and a linocut by Pablo Picasso. "Le Homme Endormi" (left) by Henri Matisse and a sheet music cover by Henri Toulouse-Lautrec are also up for sale. An etching and drypoint by Rembrandt Van Rijn, "Christ Presented to the People," (main image) which belonged to Merriman, is currently over $68,000. Full auction details are available at 
TXAuctionOnline.com
.