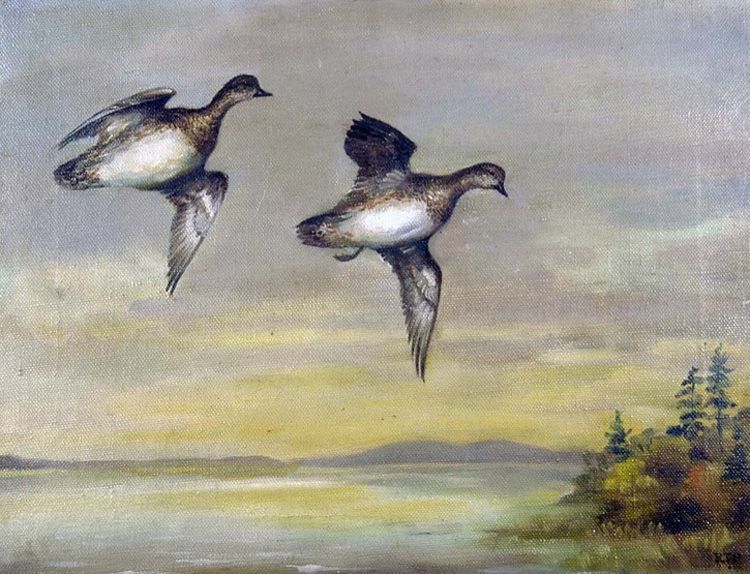 Photo Courtesy of Guernsey's
When it comes to documenting some of the world's most beautiful birds, the 19th century had John James Audubon and the 20th century had Roger Tory Peterson. A bird expert, artist, and environmentalist, Peterson was responsible for developing a system of bird identification in the wild. His
Peterson Field Guides
are still well known as some of the most comprehensive guides to understanding the natural world.
On September 8, Guernsey's Auction House will auction off hundreds of original paintings, drawings and photographs by Peterson (1908-1996). This is the first major offering of Mr. Peterson's original work directly from the estates of Roger Tory Peterson and Virginia Marie Peterson, the artwork owned by the daughters of Virginia Peterson. The Roger Tory Peterson Institute in Jamestown, New York has
released a statement
urging collectors to consider buying the art at this auction and either gifting them now or bequeathing them later to the non-profit Institute. 
Roger Tory Peterson painted in a vertical format useful in the field, with each of the two hundred works of art in the auction created for Field Guide pages consisting of six to sixteen detailed images of birds. Reduced down to fit the books, the far larger paintings are highly detailed. The auction also contains many of the artist's preliminary studies, including his first oil painting which carries an estimate worth of $15,000 to $20,000.
Peterson was considered "the father of wildlife photography," founding the North American Nature Photography Association. The auction also features two hundred of Roger Tory Peterson's stunning photographic prints, each being printed for the very first time, Estate stamped, and numbered 1/1. 
The auction will be held on September 8th at New York City's Arader Gallery, located at 1016 Madison Avenue.
Bidding is also being held online at
LiveAuctioneers.com
and a catalog is available for $30 from
Guernsey's.com
.