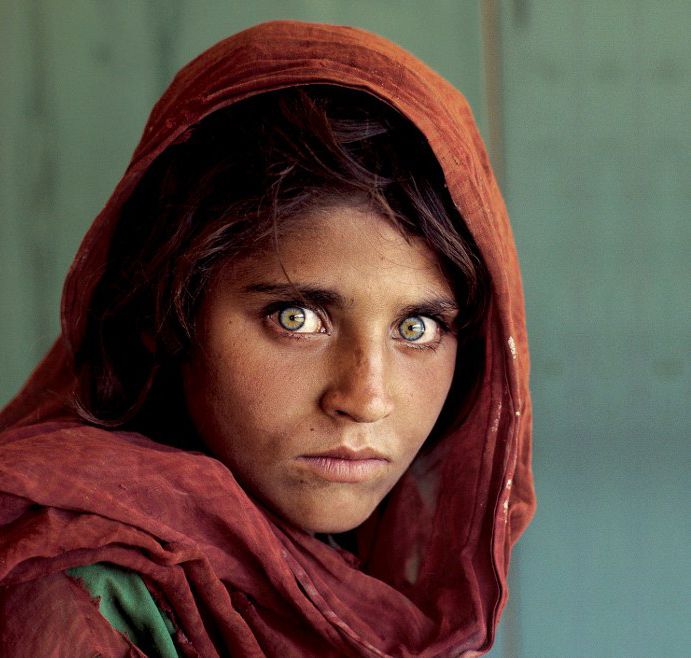 Photo Courtesy of Christie's
The National Geographic Collection: The Art of Exploration auction brought in a total sale amount of $3,776,588, as announced by Christie's, the host of the event. The collection from National Geographic is part of the storied firm's 125th anniversary commemoration. The auction occurred at Christie's, in New York City, on December 6, 2012.
The results of the auction confirm the legacy status of the publishing house acclaimed for its special reports from some of the world's most intriguing locations around the world. Geography courses in academic environments have been supplemented for decades by the materials brought to us from reports from National Geographic magazine.
Photographer Newell Convers Wyeth's The Duel on the Beach, was the highest priced lot of the auction, selling at $1,082,500. The bidders were receptive to various lots, bidding many items over the pre-auction estimated prices. Steve McCurry's Afghan Girl, which sold at 200 percent higher than expected at $178,000, even surprised Christie's staffers. The amount established a new sales record for McCurry. 
"We are especially pleased with the performance of Steve McCurry's Afghan Girl," said Katherine Brambilla, AVP, private and iconic collections for Christie's. "This sale demonstrates Christie's unique ability to represent a collection that spans several collecting categories,"
Brambilla further stated that it only took eight minutes of bidding to reach the sales price of the lot. Eight percent of the items sold by lot, and 93 percent by value for the event.
"We're thrilled with the success of this auction, because it reinforces the visual power and emotional connection the National Geographic brand has to people from around the world," said Maura Mulvihill, a senior VP and director with National Geographic. "We're particularly pleased with the recognition of our contemporary photographers, as visual storytelling continues to be essential to the National Geographic experience."