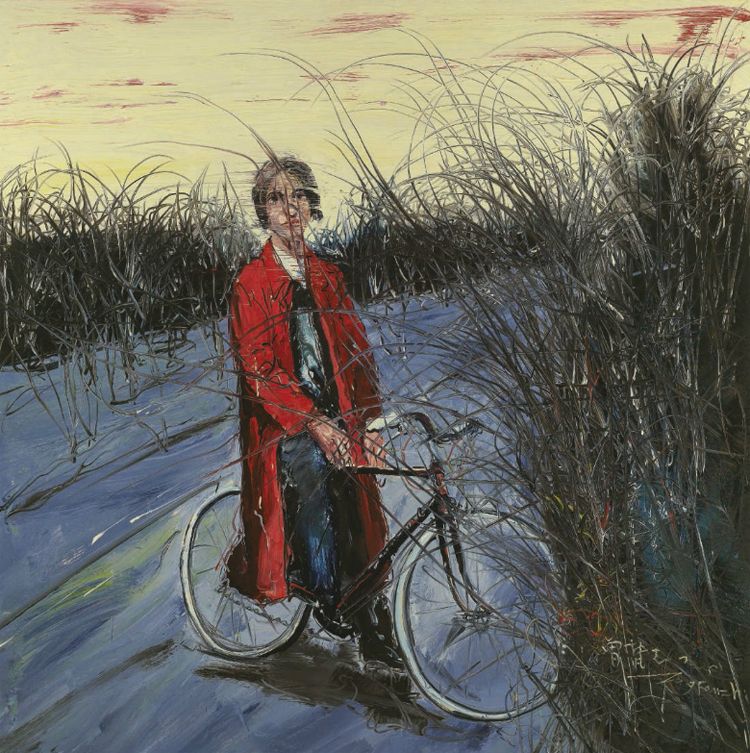 Photos Courtesy of Christie's
Christie's is gearing up for their inaugural auction in Mainland China, which will be held in Shanghai on September 26, 2013 at the Jing An Shangri-La Hotel. Additionally, a three-day cultural gala will take place from September 24 to 26.
"Christie's is honored to be hosting a week of activities in Shanghai for art collectors and enthusiasts to enjoy," said Steven P. Murphy, CEO of Christie's. "Our events in Shanghai go far beyond a beautifully curated auction which lends a fascinating dialogue between arts and cultures of the world. We will have a concurrent online sale. We will have private sale and masterpiece exhibitions. While the events and activity is focused in Shanghai and China, we invite the global art community to join us both in person and virtually via Christies.com as many of the events will be broadcast live from Shanghai. In short, this is Shanghai Christie's invitation to our world."
The auction promises to be a celebration of Eastern and Western artistic traditions, including 42 works in a variety of collecting fields — from Asian Contemporary to European Modern Masters to American Post-War and Contemporary — with an estimated $16 million. Auction highlights include Zeng Fanzhi's Bicycle ($957K to $1.4M), Clothes Veins Studies by Jianguo Sui ($1.6M to $2.4M), Pablo Picasso's 1969 Homme Assis ($742K to $1M), and four unique timepieces set with rubies by Patek Philippe.
Private sale exhibitions will include approximately 100 Eastern and Western pieces, including Chinese Contemporary Ink, Impressionist & Modern Art, Post-War and Contemporary, and Jewelry. Masterpiece exhibitions will showcase more than 20 works, including A Dialogue Through Art: Works from the Jan Krugier Collection and Imperial Chinese Porcelain: Treasures from a Distinguished American Collection.
Further to its mission to advance appreciation of the arts, Christie's Education will host three forum discussions, chaired by Christie's specialists and guest speakers. Chagall and the School of Paris, The Power of the Art Collector, Pablo Picasso and Jan Krugier, Valuing Art, Warhol & Calder: Two Modern American Masters, and Valuing Contemporary Art are the topics that be presented.