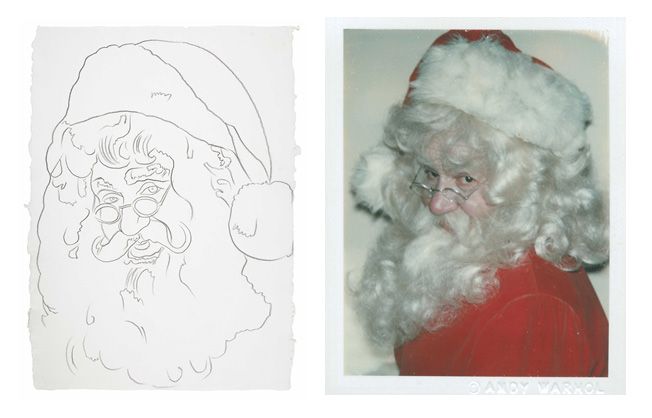 Photos Courtesy of Christie's
Christie's online-only opportunities featuring the works of Andy Warhol continues through the holiday season, ending on December 11. The high-end auctioneer kicks off the online shopping season with Andy Warhol at Christie's: A Christmas Thing, which includes 99 original holiday-themed renderings by the iconic artist.
"We are delighted to present A Christmas Thing, a seasonal edition of our ongoing series of online-only sales dedicated to Andy Warhol," said Amelia Manderscheid, head of e-commerce for post-war and contemporary art at Christie's. "Buyers from over 50 different countries have already purchased an original work from the Andy Warhol Foundation for the Visual Arts through Christie's since our multi-year partnership was first announced in 2012."
A Christmas Thing, named after the title of a Warhol piece featured during this sale, follows on the heels of previous successful Andy Warhol at Christie's auctions, inclusive of the Entertainers and Studio 54 sales. This Christmas offering was specially designed for shoppers looking to buy gifts for themselves and their loved ones, including photographs, prints, and original drawings with starting bids of $800.
Up for bid will be holiday-themed works like Horse and Sleigh (circa 1980), ink-on-paper drawings called Christmas Fairy (1954), and Holly Leaves and Berries (1958). Also included are non-seasonal items, such as In the Bottom of My Garden (a two-part blotted line drawing from 1955) and Absolut Vodka (gelatin silver print dated 1985).
"Given Warhol's broad universal appeal as the leader of the Pop Art movement, we hope gift-givers around the world will enjoy playing Santa this year and making a gift of an original Andy Warhol artwork, while at the same time supporting the many wonderful projects that the Foundation carries on in his name," said Manderscheid.