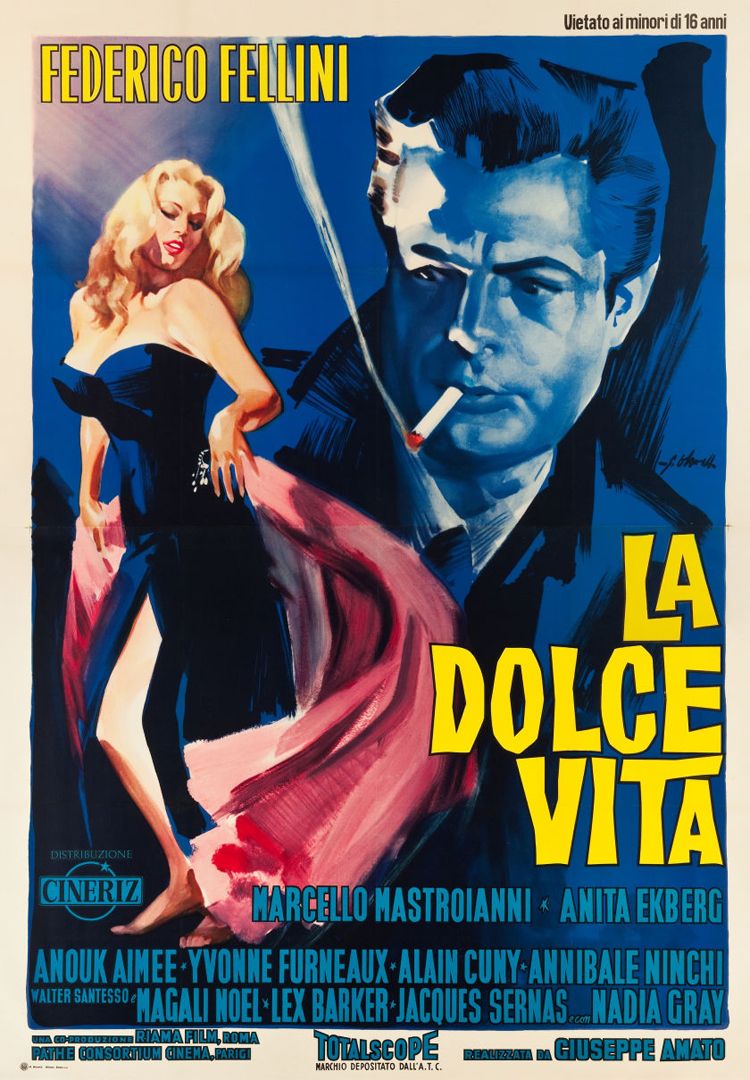 Photos Courtesy of Heritage Auctions
Heritage Auctions sold more than $1.8M worth of entertainment-related artifacts at their Vintage Movie Posters Signature Auction in Dallas, Texas (which ended on November 17). Among the pieces of film memorabilia and collectibles that sold, the star lot — and the most expensive at $41,825 — is a one-sheet for the Federico Fellini 1960 film La Dolce Vita.
"The poster for La Dolce Vita set a house record as the most valuable Italian poster we've ever sold," said Grey Smith, director of movie posters at Heritage Auctions. "This auction was filled with unique and scarce items we're happy they appealed to both new and experienced clients."
Other highlights include a promotional poster for Buster Keaton's 1923 silent film, Three Ages, which realized $38,837 after a bidding war broke out between eight bidders. A one-sheet from the 1947 reissue of Universal's horror classic Dracula sold for $25,095, surpassing its pre-auction estimate. Another poster for the first post-war release of The Maltese Falcon netted $26,920, five times its pre-auction estimated value, while an Italian poster for the 1948 film The Lady from Shanghai realized $26,680.
A French Grande one-sheet for the 1939 film Son of Frankenstein, measuring 47 x 63 inches, sold for $15,535 (tripling its pre-auction estimate). Netting $11,352 was a World War I military propaganda poster, which depicts a German soldier as a monstrous ape and was intended to encourage young men to enlist and Destroy this Mad Brute.
In addition to posters, the auction also featured rare paper items from the silent film era, such as a title lobby card for the 1920 Paramount film The Golem, which realized $16,730, and a window card for Charlie Chaplin's 1925 film The Gold Rush that sold for $11,651.