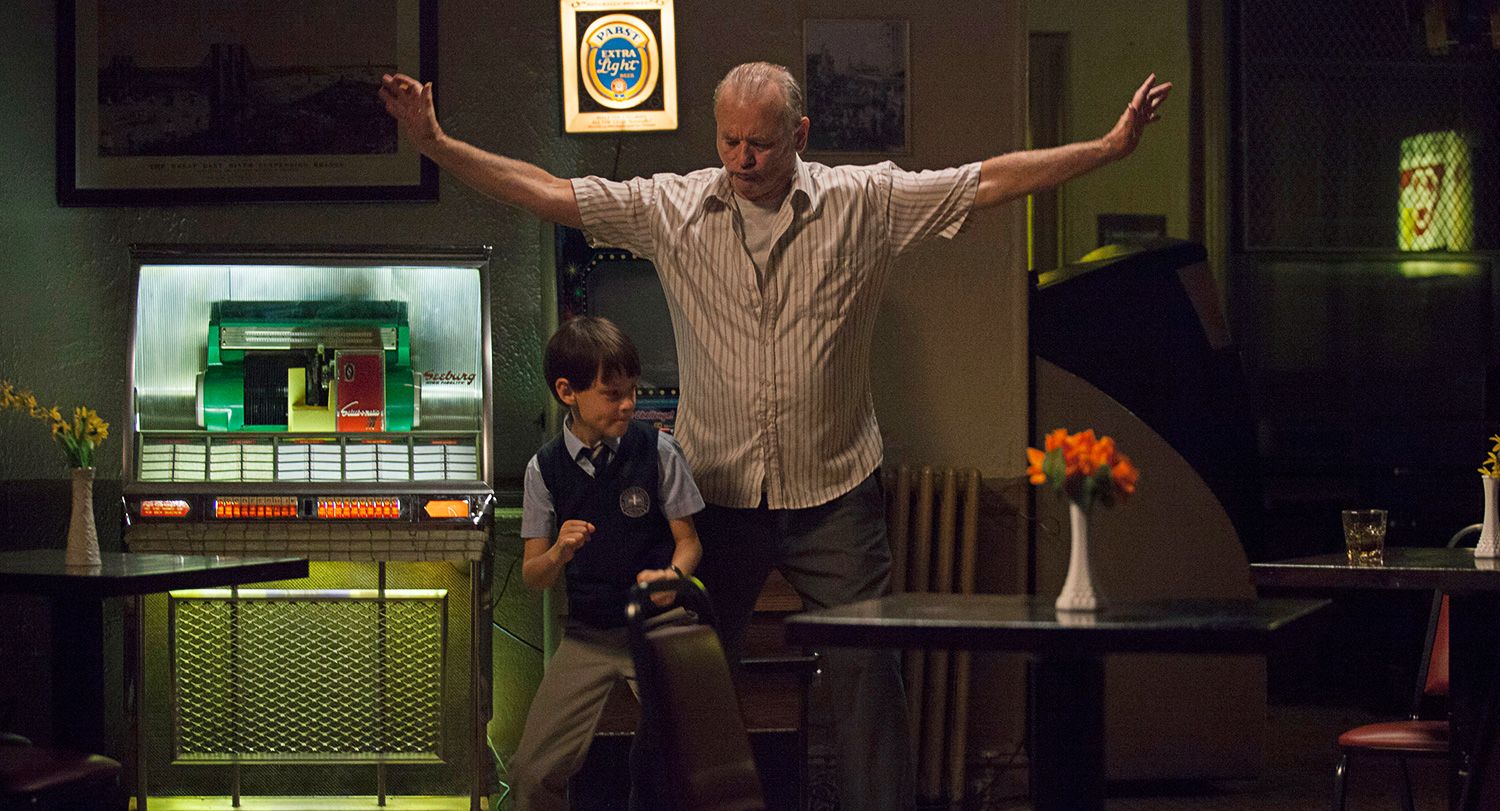 Photo Courtesy of TWC
The San Diego Film Festival is officially over after filling five days full of over 100 flicks, many of which will definitely be Oscar contenders this year. Though the festival has actually been around since 2001, it's only been within the past few years that it's really started to find its footing and this year's event had the best line-up yet. Check out the event's three biggest films below, the ones that exceeded our expectations (like The Imitation Game and St. Vincent) and the one that left us feeling the sting of disappointment (sorry, Wild).
Photo Courtesy of TWC
The Imitation Game
As the biggest movie of the festival, The Imitation Game was the first screening to sell out and it absolutely delivered—though that's largely thanks to Benedict Cumberbatch. Telling the story of brilliant mathematician Alan Turing (who is considered the father of computer science and artificial intelligence) during his time at Bletchley Park, leading the mission to crack the German Enigma Code in order to win WWII, the tale is an impressive one and probably isn't all that well known among the general population—which gives the film a little more room to stretch. While the all-star cast is huge—co-starring Kiera Knightly, Rory Kinnear, Matthew Goode, Allen Leech, Mark Strong, and Charles Dance (shocker, Tywin Lannister's a jerk in this too)—it's the script that ultimately sets the movie back a bit.
With so much of Turing's life being heartbreaking and fascinating, the script seemed unsure of how to focus on the best bits. It spends the first half focusing on the build of Turing's super smart machine that cracked Enigma, which is interesting but not nearly as interesting as what happens afterwards when the team has to keep the breakthrough a secret so the German's won't find out and change their system. Turning and his group essentially has to play God, deciding statistically which German attacks to let through and which to stop so that they can lead the UK and their allies to victory. The movie seems to speed through the rest of Turing's troubled and sad life, never really delving into his persecution for being homosexual and his eventual suicide at age 41. But more on that later when we post our in-depth review.
That said, it should come as no surprise that what Benedict Cumberbatch does with the role is nothing short of remarkable. He turns what should be clichéd scenes into something that we've never seen before. That man can act. He is so good, it's actually upsetting.
Photo Courtesy of TWC
St. Vincent
Nowadays, one of the best things a film can do is have Bill Murray as a star and St. Vincent knows it. Written and directed by Theodore Melfi, the movie pairs the irresponsible grumpy old man character that Hollywood loves with a hardworking newly-single mother (Melissa McCarthy) of a young boy (Jaeden Lieberher). What seems like a tired story on paper is expertly executed by Melfi, who created the perfect role to drag the elusive Murray out of hiding. Vincent's character is exactly that, a character, one who seems to have stepped right out of an old book—much like Bukowski's Bluebird, Vincent drowns himself in booze, gambling, and isolation as a way to deal with his pain— and thanks to Murray, the movie is funny, really funny.
Considering Murray somehow makes the watering of a plant hilarious, the movie is probably as close as many of us will get to actually hanging out with the man himself. Watching St. Vincent feels like an invitation to hang out with Murray in his real life (minus the self-destructive behavior….maybe) and it's a testament to the excellent script that the character was written so tightly while still allowing breathing room for the actor to make it his own.
Photo Courtesy of Fox Searchlight
Wild
Telling the amazing true story of Cheryl Strayed, Wild follows the protagonist (played by Reese Witherspoon) as she embarks on a hike spanning over a thousand miles along the Pacific Crest Trail as a type of therapeutic treatment following the death of her mother, her divorce, and years of self-destructive behavior. By herself.
Based on Cheryl's memoir Wild: From Lost to Found on the Pacific Crest Trail, the film was adapted by author Nick Hornby and features a career-reviving performance by Reese Witherspoon. Though the film seems to have all the right components, there was something missing (possibly in the editing) that left us feeling distanced from the character. Actually, despite the tough physical and emotional journey of Cheryl, we found ourselves wanting to stay in the flashback scenes with her mother (played by the remarkable Laura Dern) for a little while longer.