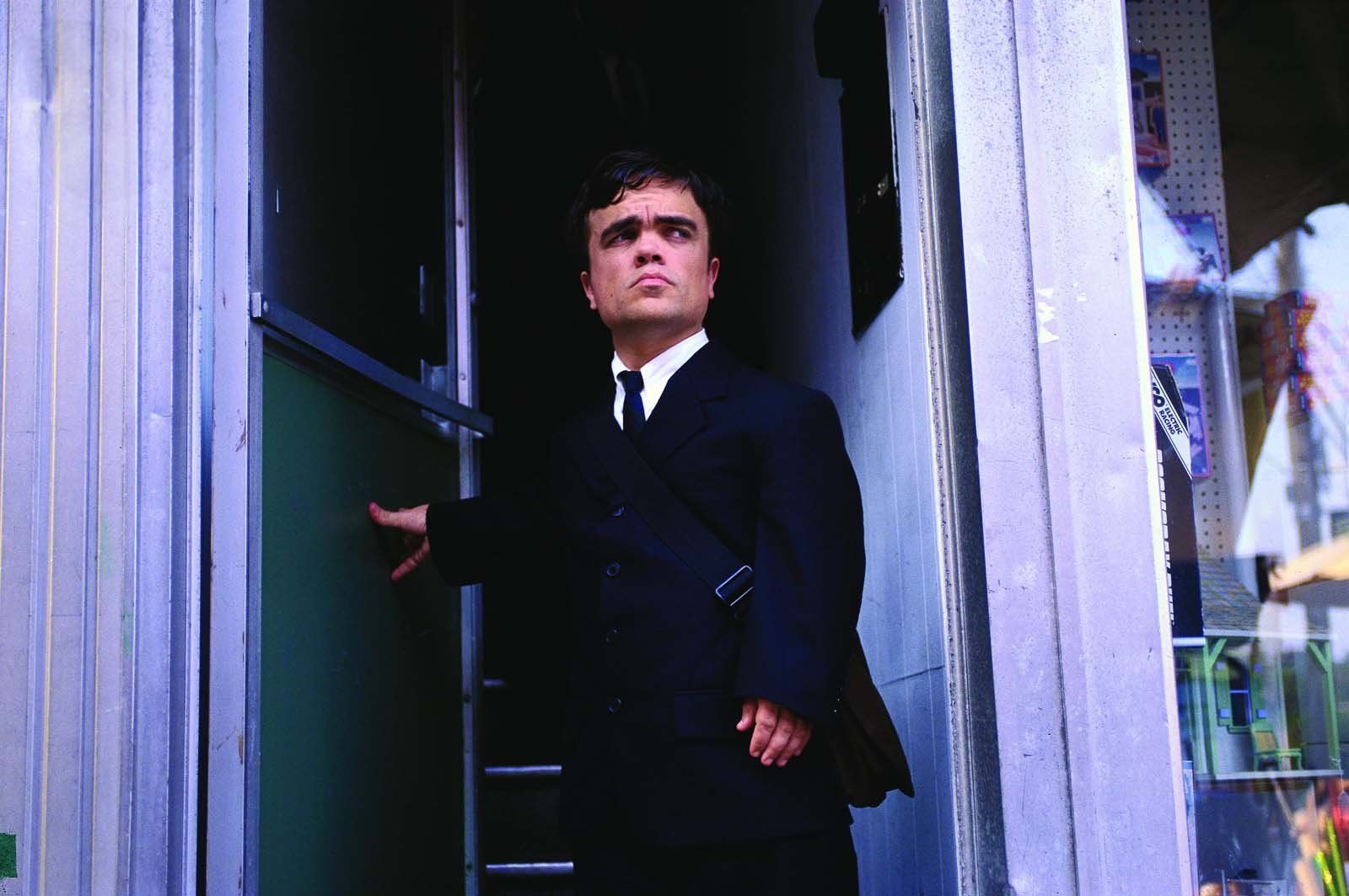 Photo Credit: Miramax Films
Some may have been introduced to the talented Peter Dinklage through his role as Tyrion Lannister in Game of Thrones, but the Golden Globe award-winning actor has been paving his way through a diverse portfolio of roles since his film debut in 1995's Living in Oblivion. Uniquely, even at the beginning of his career, he has never been afraid of putting his foot down and saying "no" to roles designed to exploit his four-foot-two stature—even if it meant struggling to pay rent. As a result, the leading man has played incarcerated fathers, bitchy baristas, authors, lovers, journalists, station agents and lawyers—to name just a few. While that doesn't mean all of his past projects are necessarily amazing, it does mean that he keeps us all guessing.
We've selected seven of our favorite roles from before Dinklage dominated the Seven Kingdoms. Some you may recognize and some you may not have even noticed him in.
Living in Oblivion (1995)
Dinklage definitely started his on-screen career with a bang in Living in Oblivion, playing an actor angry with Steve Buscemi's character for casting a dwarf in a dream sequence for no reason other than to "make it weird."
13 Moons (2002)
This oddball comedy came along after Buscemi recommended Dinklage to director Alexandre Rockwell (Four Rooms and Pete Smalls Is Dead—which also stars Dinklage). You haven't lived until you've seen Peter Dinklage and Steve Buscemi play bizarre clowns.
The Station Agent (2003)
Game of Thrones can definitely take credit for Dinklage becoming a household name, but The Station Agent was his real breakout role. Playing a man who inherits a little train depot in New Jersey after his only friend dies, Dinklage earned himself Independent Spirit and Screen Actors Guild Award nominations for Best Actor.
Elf (2003)
His role as a children's book author in Elf may be small, but seeing him attack the oblivious Buddy (Will Ferrell) is certainly memorable.
Death at a Funeral (2007)
If you haven't seen this movie yet, you're seriously missing out. Playing the lover of a recently deceased man, Dinklage's role in Death at a Funeral builds up to the film's hilarious climax that involves his bursting forth from a coffin. And yes, there was a U.S. remake of the film in 2010 starring Chris Rock, in which Dinklage returned for the same role, but it's just awful.
30 Rock, "Señor Macho Solo" (2009)
What's better than Liz Lemon on 30 Rock? Liz Lemon mistaking a man on the sidewalk for a child and ruffling his hair, that's what. The hilarious encounter with Dinklage's character Stewart quickly became romantic and was then shut down even faster when she later mistook a child for the man.
Pete Smalls Is Dead (2010)
With a cast including Steve Buscemi, Tim Roth, Mark Boone Junior and Rosie Perez, Pete Smalls Is Dead makes excellent use of Dinklage as the only rational character in a sea of psychos and weirdos. The story "is held together by Dinklage's mysterious gravitas, an aura of melancholy irony that makes his wry humor and the film's punchy comedy all the more deeply enjoyable, and memorable," reviewed LA Weekly in 2011. Enough said.