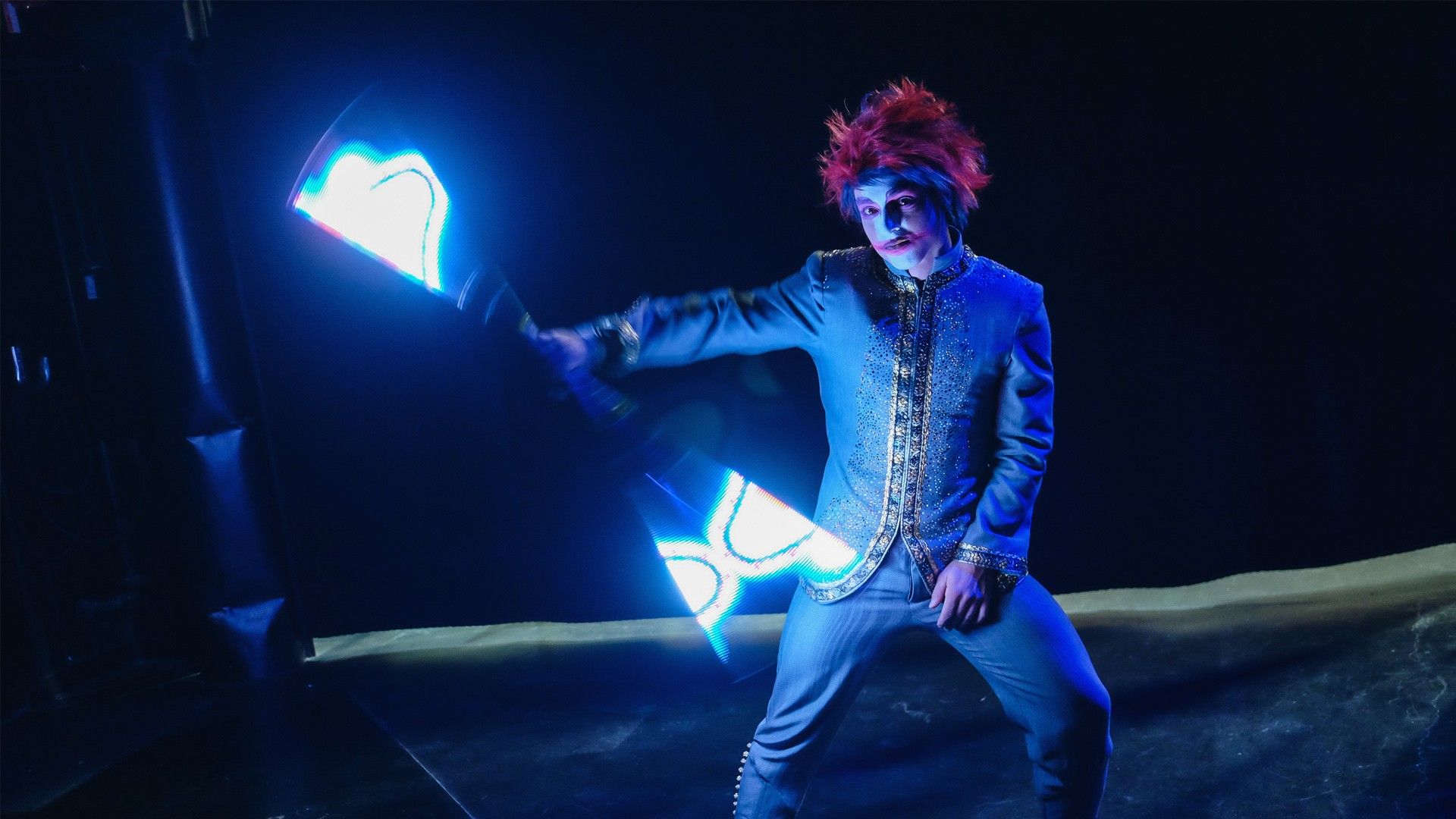 Photo Credit: One Drop for One Night
Presented by MGM Resorts International, McLaren Automotive and Zappos, One Night for ONE DROP is an annual celebration to raise funds and awareness for critical water issues worldwide. The annual event first began in 2013, and has raised $17.6 million since for the charity organization, One Drop. One Drop's mission is to raise enough money to provide clean water to the world by 2030, according to Senior Vice President of Cirque du Soleil, Jerry Nadal. The money goes to sustainable water funds around the globe in India, Burkina Faso, Africa, and more.
Photo Credit: One Drop for One Night
The show itself was a marvel to say the least. Completely volunteered by performers from the various Cirque du Soleil shows in Las Vegas, the show debuted for the one night on March 18, 2016. We were able to speak with a couple of the Cirque du Soleil performers before the event. Delphine Gaillard, previously an aerial artist for eight years in LOVE, the Beatles Show, spoke about the meaning of the show to her. "Every week in the last four months, all 105 or so artists on stage have volunteered approximately three hours per day for this magical event, for the charity, taken out of their busy work weeks. As an artist, anytime I go on stage, I want people to dream, to forget everything for an hour and a half. When I perform, I do not use a harness for my aerial acts. This makes the moment really magical. As soon as I fly, I want people to come with me. I am going to be sad tonight! All of our work in the last months has been for this night, this message, this cause. This show will not be performed again."
Photo Credit: Shutterstock
Luxury custom items and vacations were live-auctioned at the event, including a Richard Mille prototype watch, a Mclaren 675LT, "Specced" by Formula One Driver Jenson Button, a trip to India via private jet to join Olympic Winner and PGA Legend Sergio Garcia in a game of golf, and more. The total amount raised from donations, ticket sales and auctioned items was $6.5 million.
Photo Credit: One Night for One Drop
We also spoke with Brandon Pereyda from Zumanity on his perspective of the event: "All the artists, the crew, the costumes, the makeup, all of it is volunteered. After this performance is when they start creating for next year. The apparatus I'm performing on is designed by myself, I've been working on this since January. About 75% of the cast, including myself, already perform in Vegas shows, which is 10 performances per week: there are so many valuable hours that go into this show."
Photo Credit: One Drop
The show included Grammy-nominated singer-songwriter Leona Lewis and Miles Brown, aka "Baby Boogaloo," known for his role as Jack Johnson from ABC's Blackish. The Cirque du Soleil performance recounted French-Moroccan director Hassan El Hajjami's childhood venture for clean water for his family.
Photo Credit: Brandon Driver
Immediately after the show was an exclusive party with an Alice in Wonderland theme. Tickets to attend the pre-reception and the after-party sold for $3,000. Various donated services and resources composed the open bar and hors d'oeuvres selections with names such as Wolfgang Puck and solar-powered chocolatier Ethel M. On stage were performances from Natasha Bedingfield and Las Vegas' Zowie Bowie.
Overall a successful event for providing clean water to the globe, One Drop for One Night is preparing for next year to be even larger.