Photos Credit: RIMOWA
When Karl Lagerfeld shows us a few of his secrets, you know it's got to be something good. RIMOWA, the world's first collection of luxury aluminum luggage, is celebrating its 80th anniversary with a special line of suitcases created by friends of the brand. Celebrities, artists and designers alike invite us into their high-end jetsetting world by showcasing their aluminum ROMIWA cases. In addition to Karl Lagerfeld, editor-in-chief Carine Roitfeld, designer Virgil Abloh, entrepreneur Martha Stewart and Chef Massimo Bottura will have photos of their personal luggage profiled. Each image has been taken by celebrated photographer Frank Hulsbomer, and will be displayed alongside a quote from the owner of the suitcase describing the role the piece has played throughout their lifetime of adventure.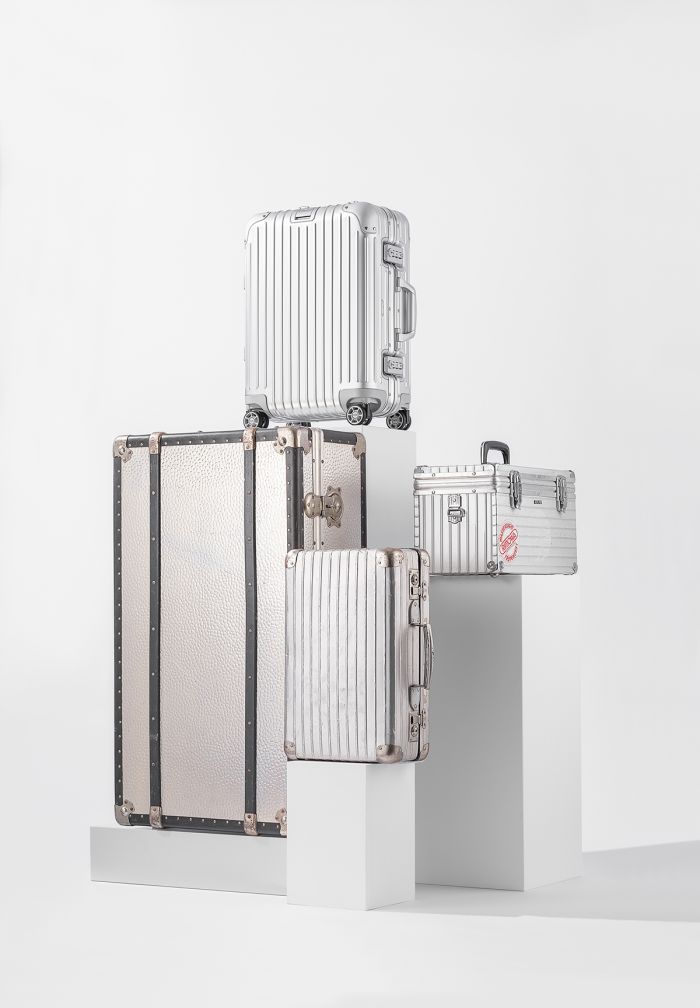 Beginning in 1898, RIMOWA revolutionized the world of travel by introducing lightweight luggage made from hardy, yet aesthetically beautiful aluminum. Not only have the pieces withstood the test of time—they have become the brand's signature piece. Each piece of luggage is made with 250 separate parts, ensuring high quality engineering with a handcrafted finish. Fun fact: it takes only 117 minutes for one Topas case to be produced in the Cologne factory before it is ready to hit the market. An 80th anniversary sticker will be available at all RIMOWA stores as gifts to friends of the brand, giving you one more opportunity to customize your travel before hitting the road.