The Power of a Lens: How John Simmons' Camera Captures More Than Just An Image
John Simmons may be known as an Emmy Award-winning cinematographer, but beyond film and television, the Chicago native has an immense skill and passion for creating a compelling narrative through still photography. Since childhood, Simmons has felt at ease behind the lens, commenting, "From the first moment I picked up a camera, it was something that seemed to just fit- it was comfort. I could see right away that the simplest moments were also the most precious and important to capture and preserve. My rhythm of life became in tune with lifting the camera to my eye at the precise moment...and catch the beat of that music we all live with and move to."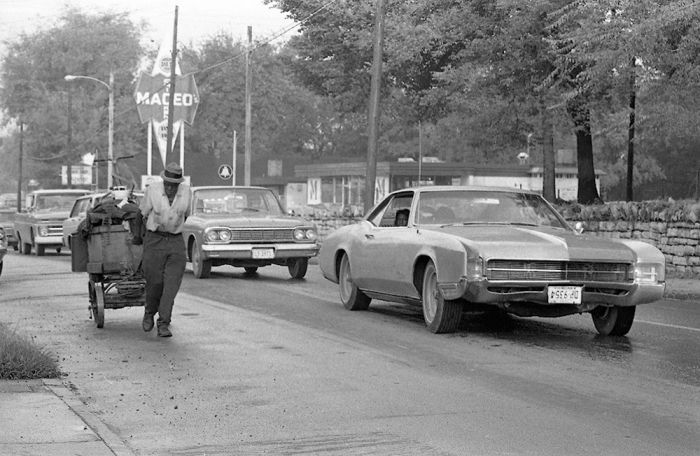 Despite his inherent love for and draw to the camera, his talent and passion became highly influenced by Bobby Sengstacke, the brother of a childhood friend. "Bobby Sengstacke was an incredible photographer. When he took me under his wing to learn photography from him, it was much more than that. It was a continuous lesson in seeing. He turned me on to the greatest photographers in the world. The first book he gave me was The Sweet Flypaper of Life by Langston Hughes, with photographs by Roy DeCarava.That book became a compass and has pointed the way for many photographers, especially black photographers that shoot in a candid street style...to really start out onto a path. Then there's Henri-Cartier Bresson, Dorothea Lange, Gordon Parks, Billy Abernathy, Robert Frank and many others he turned me on to. He showed me my passion was part of a tradition."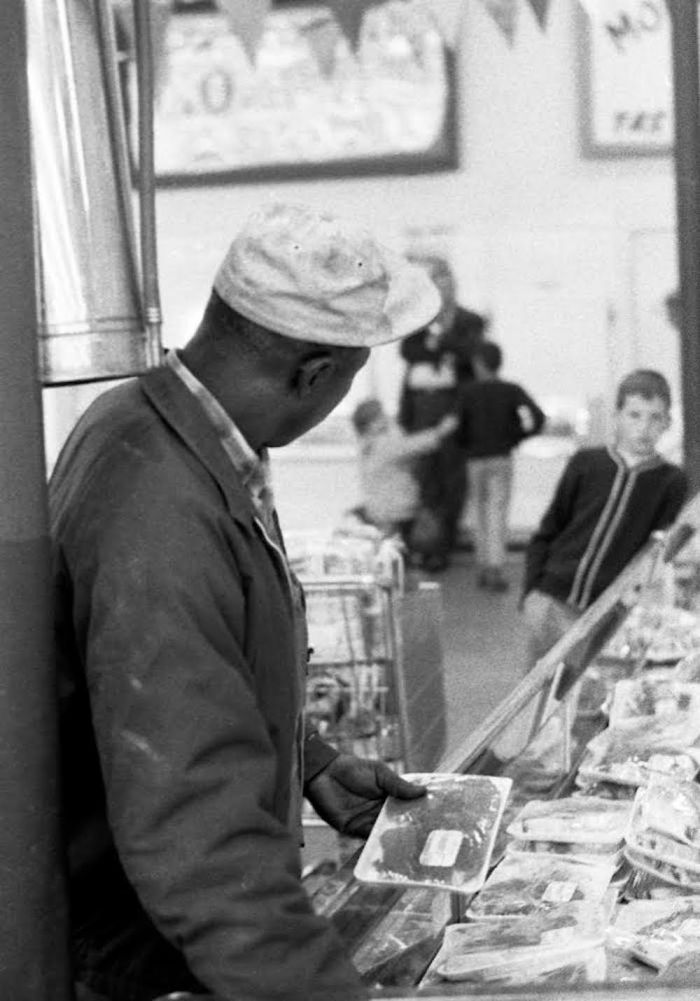 More than just being a photography mentor, Sengstacke also encouraged Simmons to get a more formal education rather than just creating out on the streets. Simmons honors his hero by revealing, "He {Sengstacke} saved my life with a camera. Growing up in Chicago and trying to be hip and living life like there was no tomorrow was what all my friends and I were doing. That camera gave me purpose and Bobby was someone to emulate. Because of him, I went back to high school after dropping out. I got my high school diploma and Bobby got me a scholarship to Fisk University based on my photographs. I can truly say he is the shoulders I stand on and is the foundation of everything I do today."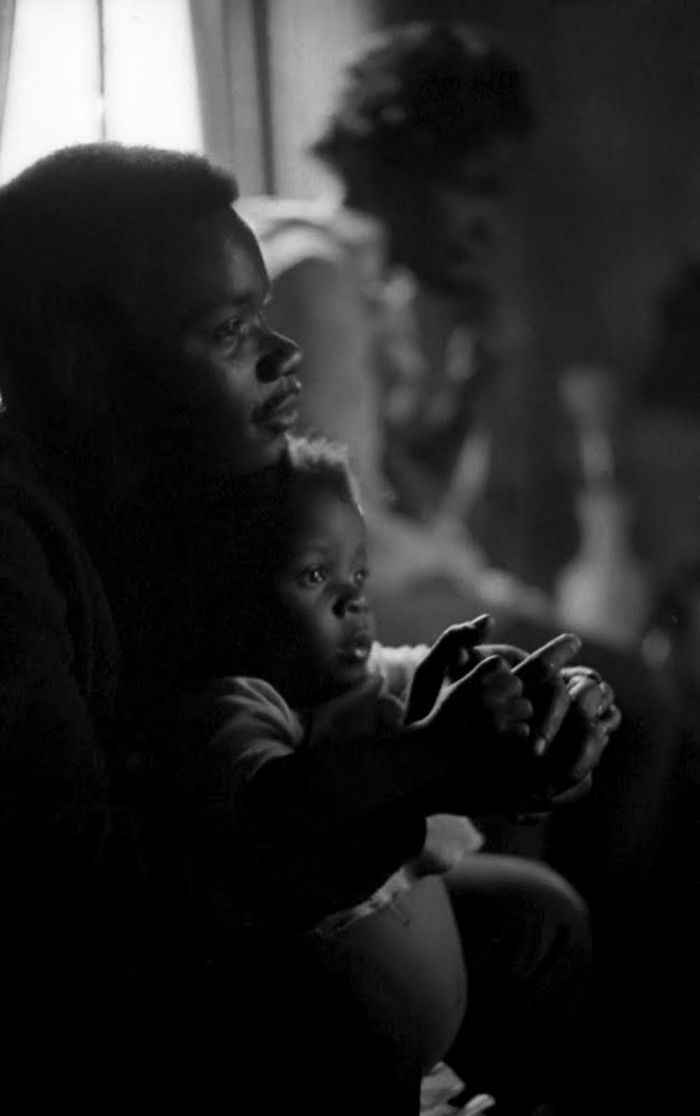 Despite the various twists and turns that his life has taken since he first began shooting as a teen and into his twenties, Simmons says that the creative process is never the same and always leads to not only capturing a different moment but also a part of himself. As he tells it, "The creative process is always new. It's never stagnant but always in a state of becoming. When I started out, I was in Chicago and at the time Chicago was one of the most segregated cities in the country. I worked for The Chicago Daily Defender newspaper, the oldest black publication in the country (est.1906). I also shot assignments for Muhammad Speaks newspaper. My life was all about the black community. It was where I nurtured my eye, my heart and my feeling for the image developed. Now I have traveled, lived in many places and have been touched and moved by so many things throughout my life. My subjects might change, but the story of the human experience stays the same and that's the narrative that motivates me and what my eyes always fall upon. That's the story I've been capturing all these years and continue to tell."
While digital photography has changed the medium in many ways, Simmons still holds true to Cartier-Bresson's "decisive moment." He prefers to take the most perfect shot in a full frame and a single click. With this method, he can tell a complete story, without interfering with his subject and without cropping or editing. It's his way of sharing the moment with the people in the photograph. His photographs are raw, crisp and natural scenes. His portraits depict individuals in such a natural state, the viewer is placed directly in not only a scene and situation but in a thick sense of feeling and time. His work, especially in the images captured throughout Chicago, shows instances of racial tension, segregation, politics, poverty, love, longing; history in every sense of the word. Simmons never fails to capture a perfect narrative that seems to stretch from every spectrum of a timeline, in just a single shot.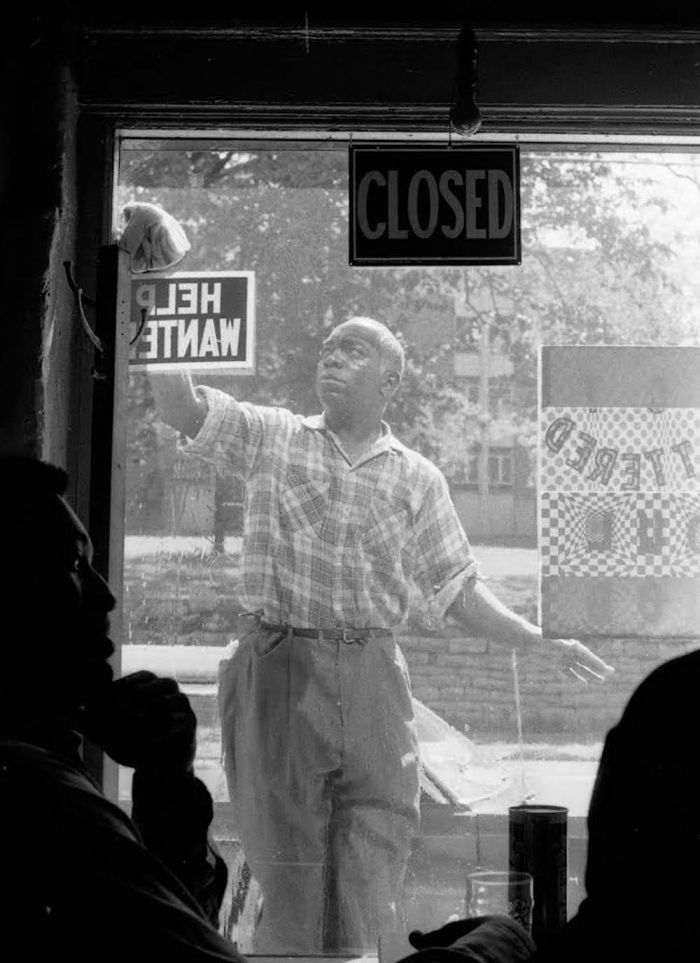 Despite his passion and talent (and career) as a cinematographer, Simmons says that the two have little connection beyond technology, at least in his hands. With his cinematography, he tells a complete narrative as seen by a director's creative vision. In his photography, he has full creative license to capture a moment in time as a complete story. Never knowing when inspiration might strike, Simmons always carries a camera in order to take advantage of any possible meetings of people—his perennial favorite subject.
Although Simmons says his own future photography projects are unknown, he does have advice for future photographers. "The advice I'd like to share with young photographers is to trust their point of view. Finding their point of view comes from acknowledging the life that is shaping them. If they love making images then keep doing it. Everything becomes more clear the more we do it. It's like practicing a musical instrument – you only become better. The other thing is not to keep the images in a world of computers, phones and hard drives. It's important to make prints because they last. Prints preserve a visual history and they speak to a solid representation of culture. One day long after we're gone somebody will see the image on paper and it will speak."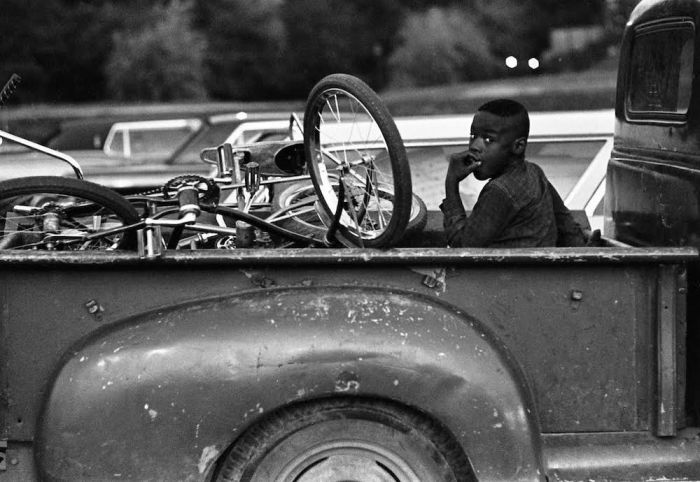 John Simmons currently has an exhibition titled Life in Black and White up until June 24th at the Perfect Exposure Gallery in Los Angeles. It's open to the public Tuesday - Sunday, from 11am to 5pm. Audiences may even be lucky enough to catch Simmons himself in his studio at the gallery!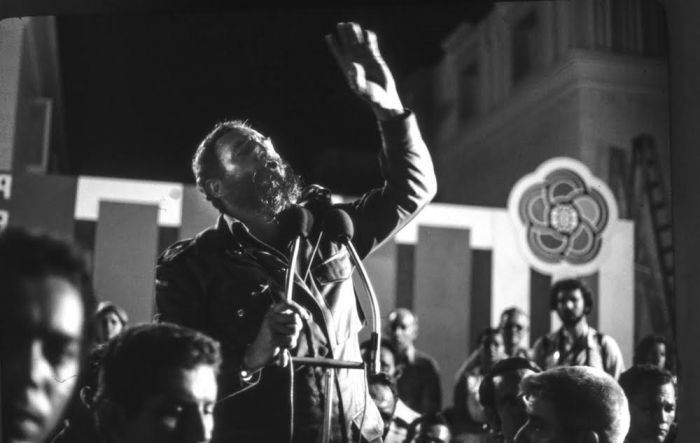 Follow more of John Simmons at https://www.johnsimmonspictures.com/