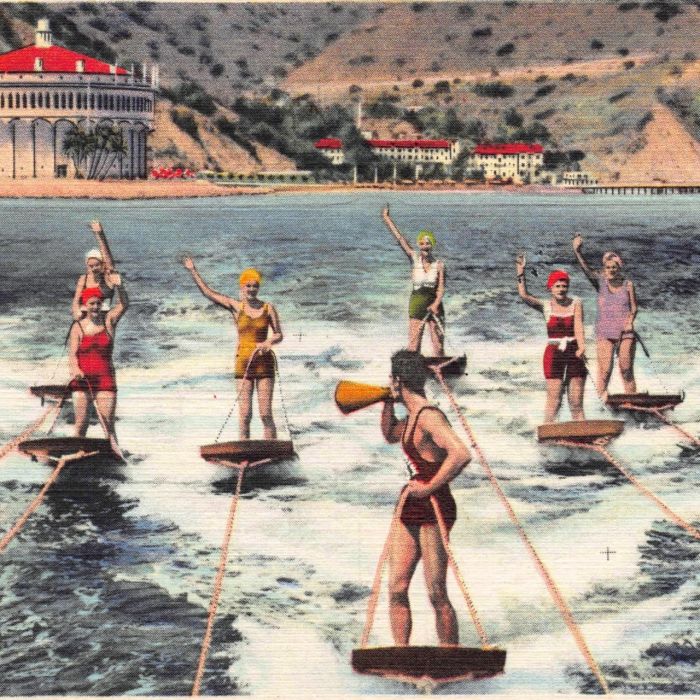 Leslie + Wolfgang Waggoner
As a kid from California, I am pretty typical; I was born somewhere else but grew up in Silicon Valley. The place itself was on the cusp of the boom that ended in the mid-1980s. The tradition of innovation in Silicon Valley is baked into the culture. One of the unique aspects of the early period (1935-1955) is told by authors/curators Wolfgang Wagener and Leslie Erganian through the art of the 'picture postcard'. NEW WEST is an elegant and beautifully designed coffee table book released by HIRMER publishing which features the history of the commercial postcard to help us understand its place in architecture, urban planning and mass communications.
How it all began one day at a Tag Sale
How did they start on their creative journey that culminated in the publishing of this book? They share their discovery from a local tag sale "...one sunny Saturday morning during the spring of 2014...the singular find of a mid-century linen postcard..." began their quest. It was a hand colored image of the San Francisco urban topography. This set them off on an eclectic journey that later became a passionate hobby. The authors realized the postcards had a story to tell. A little "snapshot of history" was not only beautifully crafted but was also a blueprint of the growth and innovation of the American West and a pictorial history.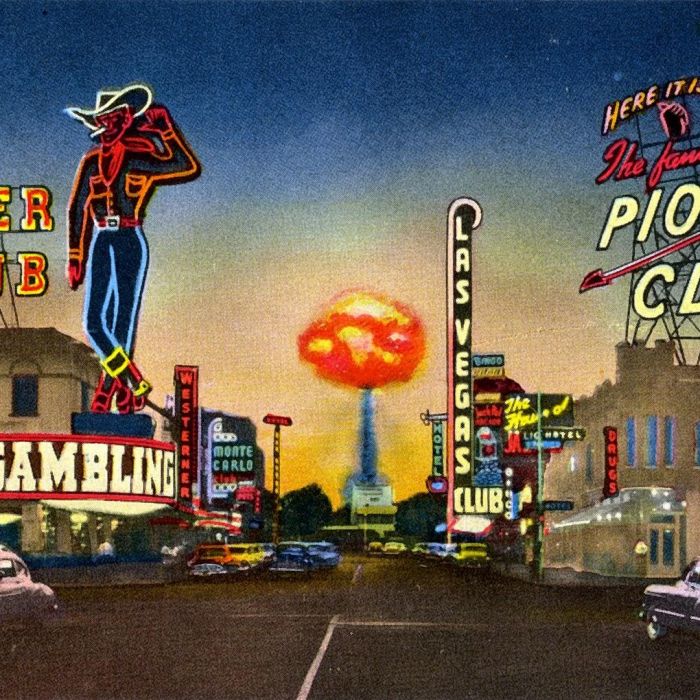 Leslie + Wolfgang Waggoner - Las Vegas as seen through a Vintage Postcard.
The Great Western Expansion of Innovation and Urbanization
People around the world have always been attracted to stories of the West captured in films, magazines or through a favorite film star. The imagery by now is exhausted. The cliches of the OLD WEST have lost their power to inspire. But these picture postcards feature a panoramic view, local landmarks, civic buildings or monuments with an intensely saturated color on an elegant textured surface. They are worth a closer look.
The authors organized the postcards into groups. They wanted to create the experience of walking through an art gallery. Here are the categories that help us to understand their vision:
INNOVATION - Achievements of Invention & TechnologyLANDSCAPE- Both Natural and ManmadeFORGING A FRAMEWORK - Infrastructure of Urban EnvironmentsARCHITECTURE - Landmarks of History and InventionENTERTAINMENT- Hollywood & The Western PanoramaFANFARE FOR THE COMMON MAN - Postcard as Accessible Media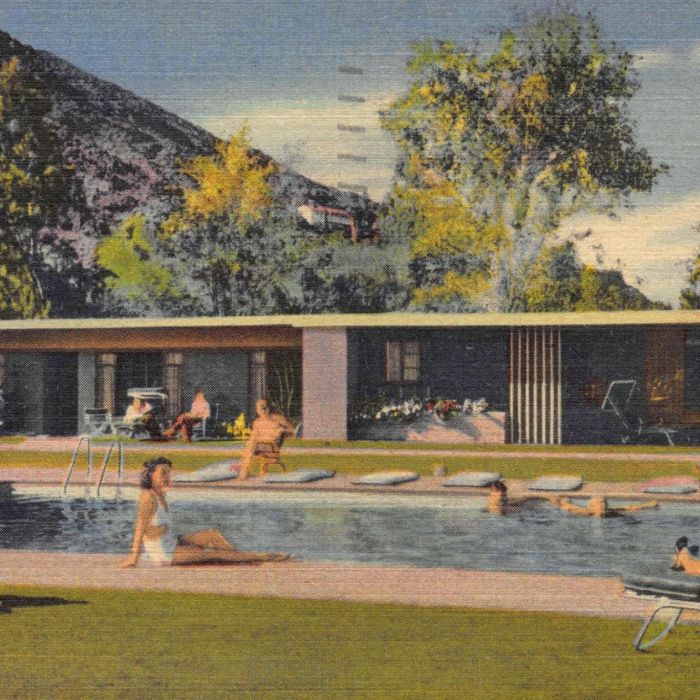 Leslie + Wolfgang Waggoner
Each section of the book is an exploration of the key aspects of Western regional history and culture. From a text that informs you to the colored tabs that guide you. The book is a page-turner with new insights in each section. The picture-postcard served as a memory while it also conveyed a personal message. As early "social media" these postcards are a unique part of an American graphic art form. The postcard, "a miniature art form rich in historic significance" is finally given its due in this beautifully designed art book that is perfect to share on your coffee table or with friends as a gift.
I hope you enjoy it and will share it with friends who love the Western States as much as I do.
For further information and book reviews: https://www.newwestthebook.com/