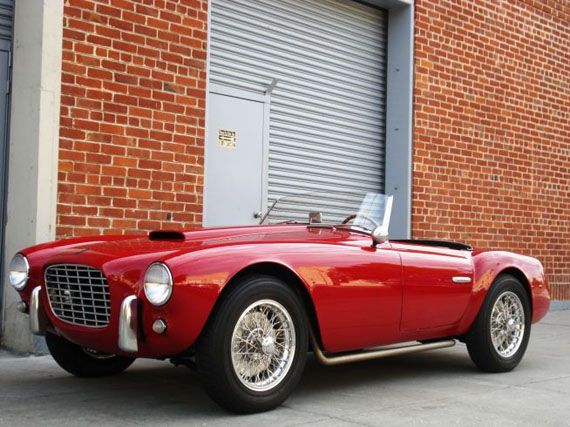 Luxury Cars for Sale:
Legendary actor Steve McQueen's sporty 1953 Siata 208S Spyder, one of only 35 built, is being offered for sale by California's Fantasy Junction for $1.295 million. The Italian roadster, one of the very first foreign sports models the King of Cool owned and precursor to his stable of Ferrari, Porsche and Jaguar supercars, is featured in the 2007 book McQueen's Machines. It was formerly part of the Cars of Steve McQueen exhibition at The Petersen Auto Museum in Los Angeles.
Sold new to McQueen by McAfee Engineering, it features a 2.3 Litre 8-cylinder Fiat engine. Bruce Sand, the doctor and former UCLA Medical School student who subsequently acquired the car from McQueen, recounts that the actor had removed the front nose badge, put a Ferrari shield on it, and called it his "little Ferrari". It also features a very rare a very rare set of Heuer racing instruments (watch and stop-watch), which are affixed to the dashboard. Painstaking restored to perfection with the engine completely rebuilt, the car has won honors at several concours d'elegance.