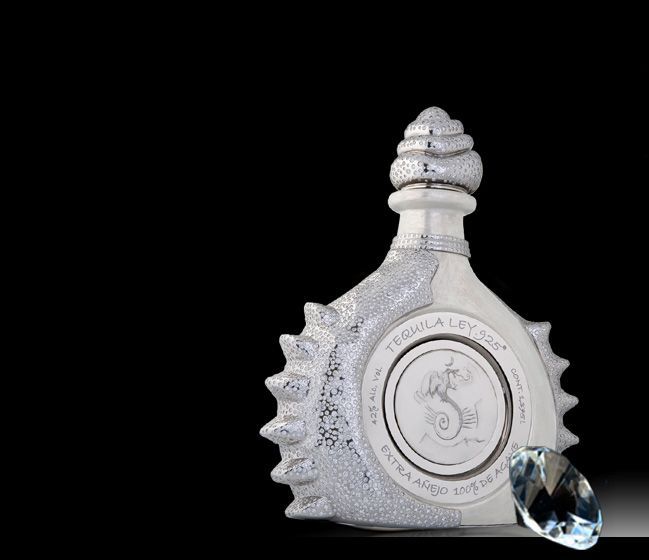 Photo Courtesy of Most Expensive Tequila
Food & Spirits: JustLuxe is always on the lookout for the most luxurious liquor of the moment. But the 3.5 million dollar bottle of tequila far surpasses all the rest.

The exclusive bottle was designed by the "Diamond District's" GM diamond creator, Ami Mesika, to celebrate the launch of Tequila LEY 925.

Ami Mesika says "This eye-catching and luxurious piece of art, which sat in our office in NYC's Diamond District was always the main attraction. This one-of-a-kind bottle receives tremendous attention and never goes un-noticed."

The blinged-out bottle is made of 3.6 kilos of pure platinum and 6,400 diamonds, for a total weight of 415 carats.

Unsurprisingly, the Guinness Book of World Records has named it the most expensive bottle in the world.