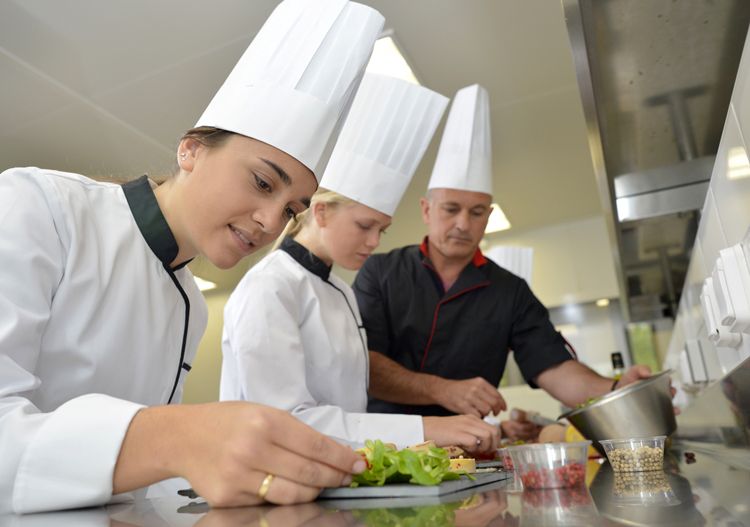 The International Journal of Gastronomy and Food Science, which is recognized as the first scientific journal combining gastronomy with science, recently published its second issue. Created by Chef Andoni Aduriz and The Basque Culinary Center, the journal explores scientific approaches to gastronomy, as it strives to merge scientific perspectives with non-science disciplines. Its perspective is unique, as it factors in environmental issues (such as sociology), the humanities, and the arts, and looks at how these relate to gastronomy.
The journal, which acts as a communication forum between chefs and scientists worldwide, spans three areas of research: gastronomy in perspective (covering culinary techniques, nutrition, consumer studies, and related topics); science and gastronomy (which contains scientific research papers published by chefs in conjunction with scientists from various disciplines); and innovation in gastronomy (which contains articles authored by chefs discussing their original creations). The culinary-centric publication is distributed internationally in fine restaurants, as well as at scientific institutions and universities.
Juan Carlos Arboleya of AZTI-Tecnalia is the director of the publication and holds a doctorate degree in physical biochemistry. Its editorial panel is staffed with some of the world's most famous chefs, including Heston Blumenthal, David Chang, Alex Atala, Gaston Acurio, and Barbara Santich. Additionally, there is a board of associate editors from numerous disciplines, including French architect and decorator Benedict Beaugué, Erik van der Linden (professor of physics and physical food biology at the University of Wageningen in the Netherlands), and internationally known Spanish chef Andoni Luis Aduriz.
Highlights of the second issue of the journal include an article by Josean Martínez Alija and Clara Talens, which explains how to create desserts without added sugar, and Eneko Atxa and Josu Trebolazabala discuss how to naturally extract aromas using non-aggressive techniques, so as to hold, enhance, and transfer these innovations in to the dishes. Christine E. Hansen, Misha T. Kwasniewski, and Gavin L. Sacks write about chemical and sensory changes during flambéing, and Raquel P.F. Guiné, Ana Dias, Ana Peixoto, Maria Matos, Marta Gonzaga, and Margarida Silva discuss both the development of a powdered olive oil and the product's potential in the marketplace.
The International Journal of Gastronomy and Food Science is an atypical cookbook prepared for healthful gourmands with extraordinary taste and curiosity.