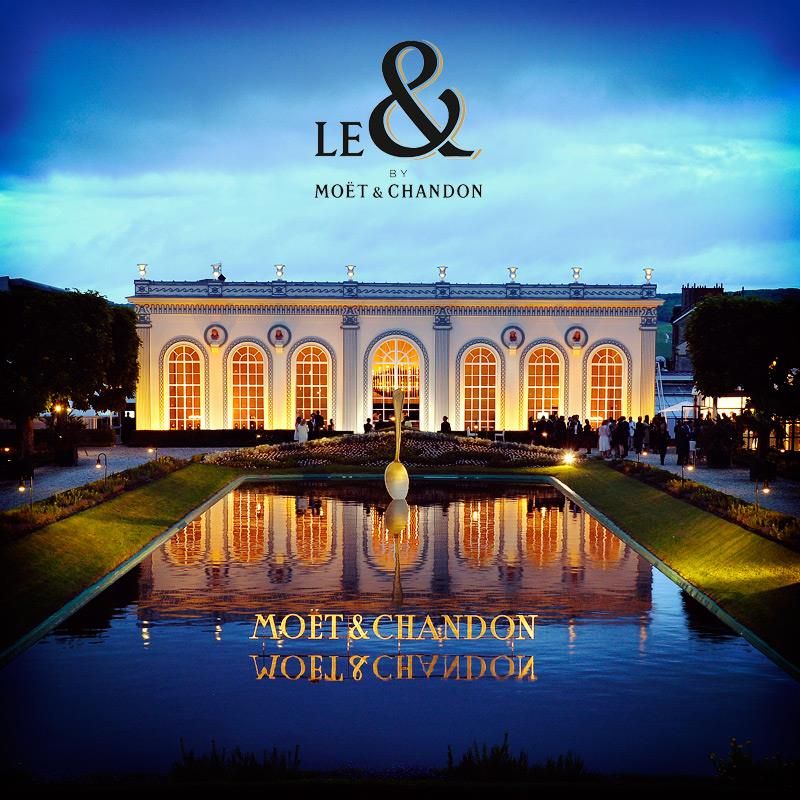 Photos Courtesy of Moët & Chandon
Moët & Chandon recently announced their exciting new pop-up restaurant with the Michelin-starred chef Yannick Alléno. The restaurant, called Le &, is meant to celebrate Moët's Grand Vintage 2006 vintage bottling and is now open in Moët & Chandon's historic L'Orangerie estate in Epernay, France. Alleno's culinary wizardry is combined with Moët winemaker Benoit Gouez's knowledge, making a gastronomic experience that is meant to showcase the many ways in which Champagne works with food.
Open through July, Le & offers diners four different culinary experiences. A "7 salt bar" is in-house to show the effects salt has on Champagne, offering different appetizers (like dim sum and oysters) to take you through various textures and tastes. The Cookooning Cellar is the main dining room, which is connected to the open Molteni kitchen, and the restaurant's Blind Shot Room (which is light and soundproofed) is meant to heighten your sense of taste and smell. Finally, the Delice Club is a contemporary lounge where Alléno's tasty desserts are served, along with Moët & Chandon Grand Vintage 1999 and imperial Rose wines.
Reservations are open now for a minimum party size of four people, for €450 (around $609) a person.